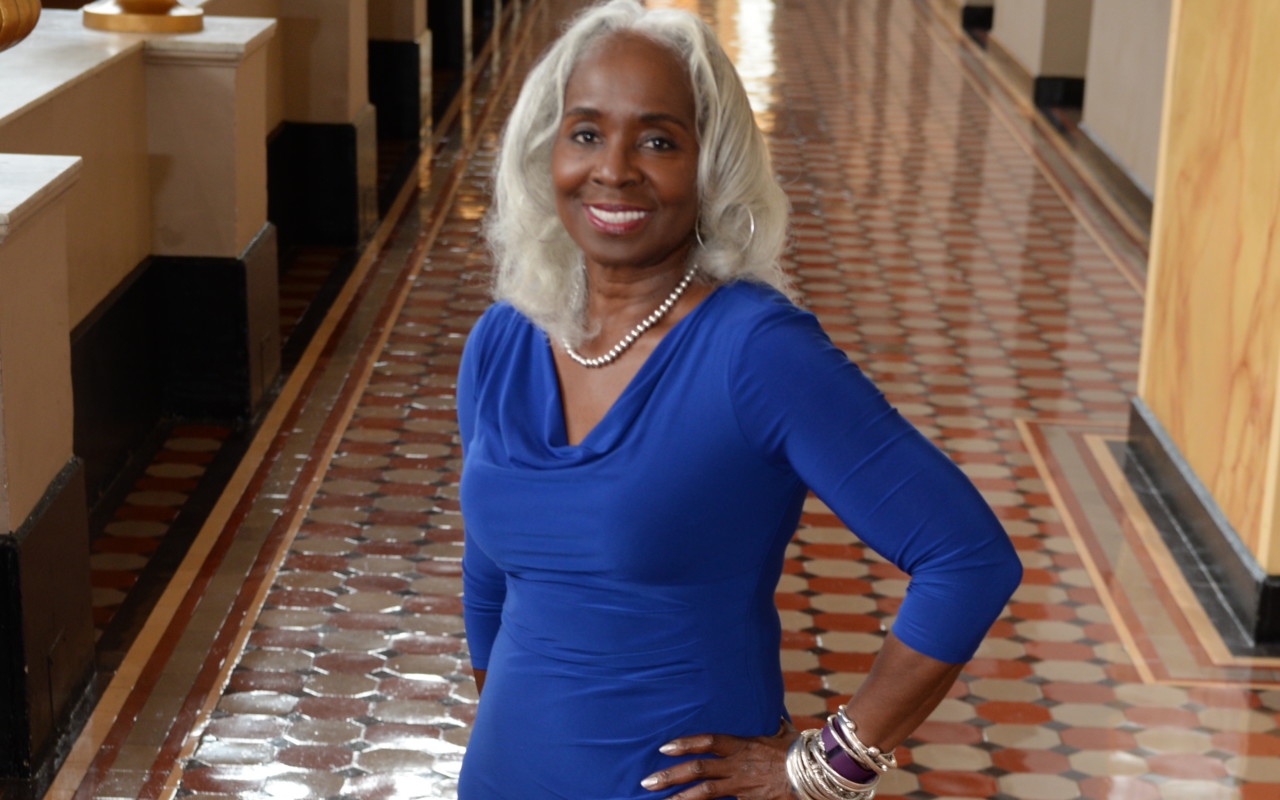 Longtime Board Member Leads in D.C.
Donella Brockington, a longtime community leader in Washington, D.C., has excelled in a decades-long career that has spanned the public and private sectors. She is the current chair of the Posse D.C. Advisory Board and a member of Posse's National Board of Directors.
Born in D.C., Donella grew up as the youngest child with four older brothers. She says early activity in the Girl Scouts, where she rose from Brownies to the Senior Scout level, impressed in her the importance of community and a network of opportunity.
"Girl Scouts presented my first chance to explore the world," Donella says, citing memorable trips to Mexico and California with the organization.
"Posse Scholars are incredible. They're doing great things."
She excelled academically from an early age, rising through a tracked system to take chemistry and physics in seventh and eighth grade. When her zoned public high school proved less challenging, she spun the scenario to become a tutor for her peers. Donella continued on to Clark University in Worcester, Massachusetts, as a first-generation college student.
"I went in thinking I wanted to study computer science, but they didn't have computer science. So I designed my own major around social psychology. It was a lot of math, psychology and sociology," Donella recalls, saying she was motivated to graduate in three years instead of four. "I found my posse of peers who came from some of the other larger Northeastern cities. There were a couple from D.C. We all bonded but I was determined to get out of school as fast as I could."
Donella returned to D.C. to attend Howard University, where she earned consecutive master's degrees; first a master of education in guidance and counseling, followed by a degree in urban systems engineering.
She has been a member of the Posse D.C. Advisory Board for over a decade. In 2013 she became the group's chair and a member of the Posse National Board of Directors.
"Posse Scholars are incredible. They're doing great things," Donella says. "I'm working to ensure that the corporations in D.C. are aware of The Posse Foundation and what we can bring to them through partnership. I want them to know what our Scholars and alumni can do for their corporations."
Her own 30-year career has included positions spanning governmental departments in District of Columbia and State of Maryland and companies like Xerox. She retired in 2019 as vice president in the Public Sector Transportation business unit of Conduent Incorporated.
"Donella brings passion and drive in her role as the chair of D.C's advisory board and as a national board member," says Posse President and Founder Deborah Bial. "She has forged important relationships for Posse and has been a phenomenal advocate for Posse Scholars and alumni. We are grateful to her for her leadership."