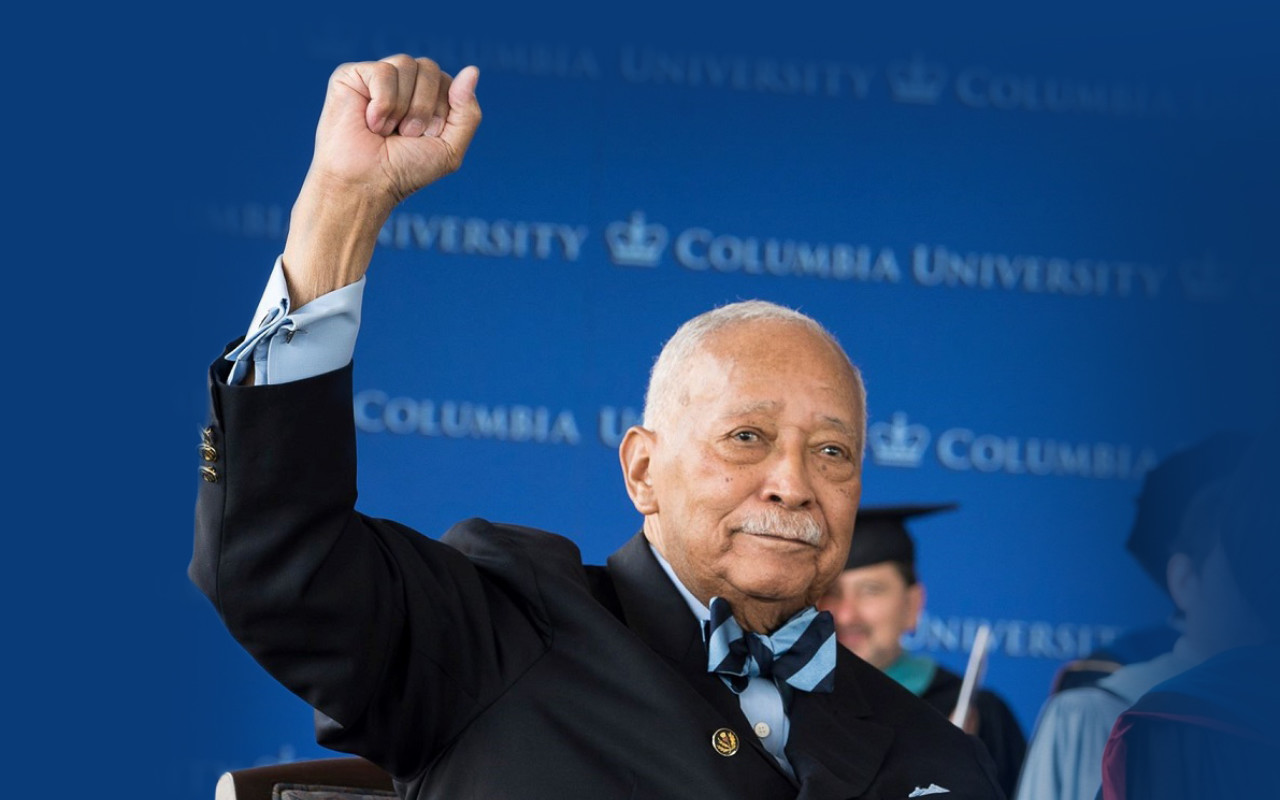 Longtime Board Member, Former NYC Mayor David Dinkins Reflects on Path to Education, Posse
Former New York City Mayor David Dinkins has been a member of the Posse Board of Directors since 2002.
"We involve more young people in Posse now than ever," he says. "Think of how many of us have known such youngsters. But we didn't think of starting this program. Once you hear the concept, you say, 'Why didn't I come up with that?' It makes so much sense."
"We involve more young people in Posse now than ever."
Mayor Dinkins recalls that his own path to college was not linear. He enlisted in the Marine Corps upon graduating from high school in Trenton, New Jersey, with the country near the end of World War II.
"People you knew were dying, and the best way to be well trained was to be a Marine," he recalls. As one of the first African-American Marines, he is a member of the Montford Point Marine Association. After completing his service, he immediately pursued a college degree at Howard University.
His stepmother was a Howard graduate, and by connecting with the school's Veterans Affairs office he was able to start directly after he left the military.
"My parents were afraid that if not 'now' I'd never go," Mayor Dinkins says, noting that the GI Bill supported his education.
"So many Posse Scholars want to improve society."
He graduated in 1950 cum laude with a degree in mathematics, later obtaining a law degree at Brooklyn Law School. It was his involvement with the Harlem Democratic Club that led to a career in politics.
"What is networking today then was political clubs," he recalls. "It was how you met people. And one day a fellow member said to me, 'My boy, do you want to run for State Assembly?'"
Mayor Dinkins was the first, and still only, African-American mayor of New York City, from 1990-1993. He has since served as an esteemed professor at Columbia University School of International and Public Affairs.
He says he is proud to have watched Posse grow over the years.
"So many Posse Scholars want to improve society," he says. "That's a good and honorable thing."