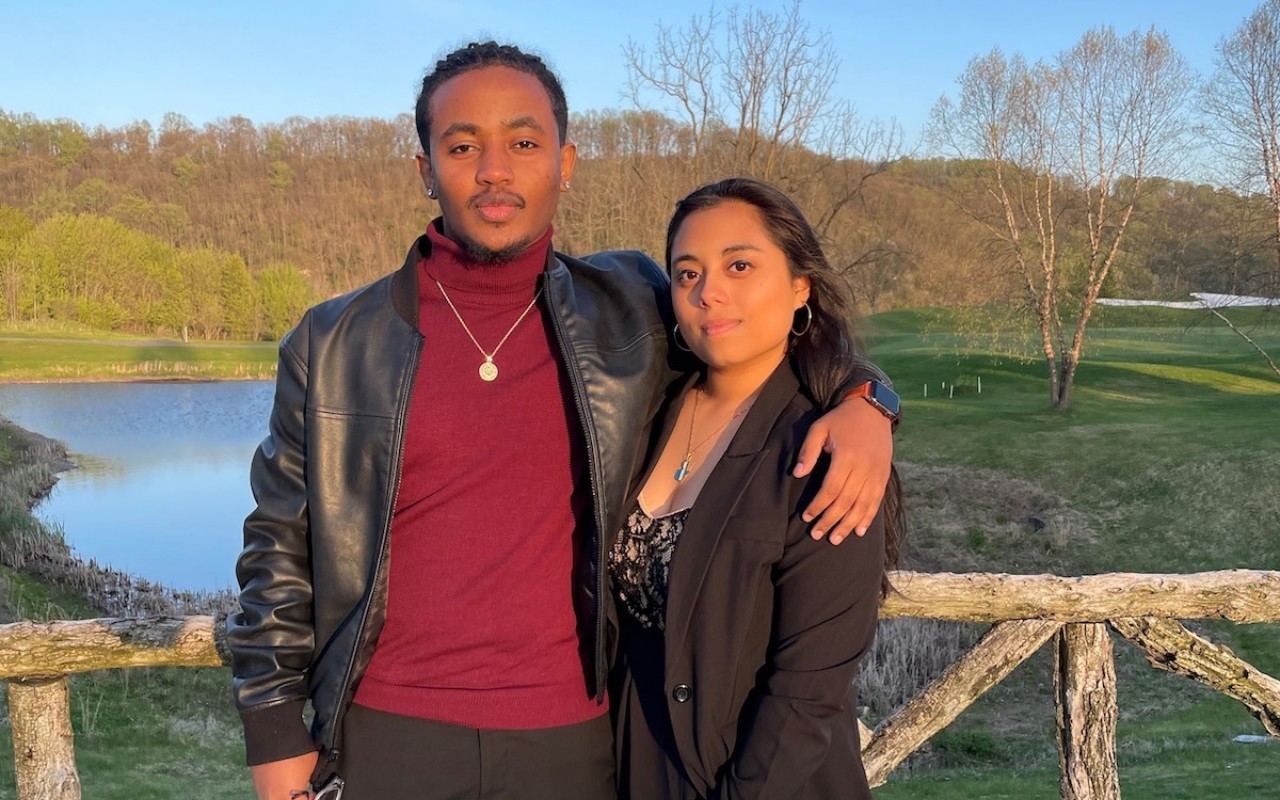 Lafayette Scholar Succeeds Posse Peer as Student Government President
In a historic election last spring at Lafayette College, the student government presidency passed from one Posse Scholar to another. Graduating senior Flor Cáceres, a film & media studies major, passed the gavel to junior Matwos Tadesse. Matwos will serve as the first Black man elected as student government president in Lafayette's 100-year history.
Matwos, like Flor and more than half of Posse Scholars from D.C., is a first-generation college student. At the age of 16 he came to the United States by himself from Ethiopia to attend high school in Washington, D.C. He says that his personal experience living in different economic and political systems was what prompted him to declare a dual major in international affairs and economics.
"Posse is a support system and an opportunity," Matwos says.
Matwos—like Flor and more than half of Posse Scholars from D.C.—is a first-generation college student.
It's an opportunity he has fully embraced in a wide range of involvements on campus, including in Brothers of Lafayette, a student group for men of color. He is also a leader in model UN, the international students association, student union, and now in the role of student government president, which he pursued in last semester's election as a sophomore.
His predecessor, Flor, leaves behind an impressive record that reflects her passion for immigrant rights and community service. The child of immigrants from Guatemala, Flor worked to expand awareness on campus of the issues facing immigrant communities. During her tenure in student government, she helped expand local transportation options for students. And at the start of the pandemic, Flor was the only student government representative to stay on campus, where she helped maintain Lafayette's food pantry.
"I wanted to be for the people and one of the people," Flor says, reflecting on her student government work. "I have learned to be more patient when it comes to change."
During his presidential term that begins this fall, Matwos plans to build upon Flor's work by expanding the capacity of the food pantry, pushing for higher student worker wages, and increasing student union transparency.
"There were moments this past year where I would go to student government meetings and ask myself, why am I here? But when I saw Flor at the front of the room, I felt more comfortable," Matwos recalls, saying his core motivation is continued improvements for his peers. "Being president is having the backbone and the courage to go to those meetings and make demands."