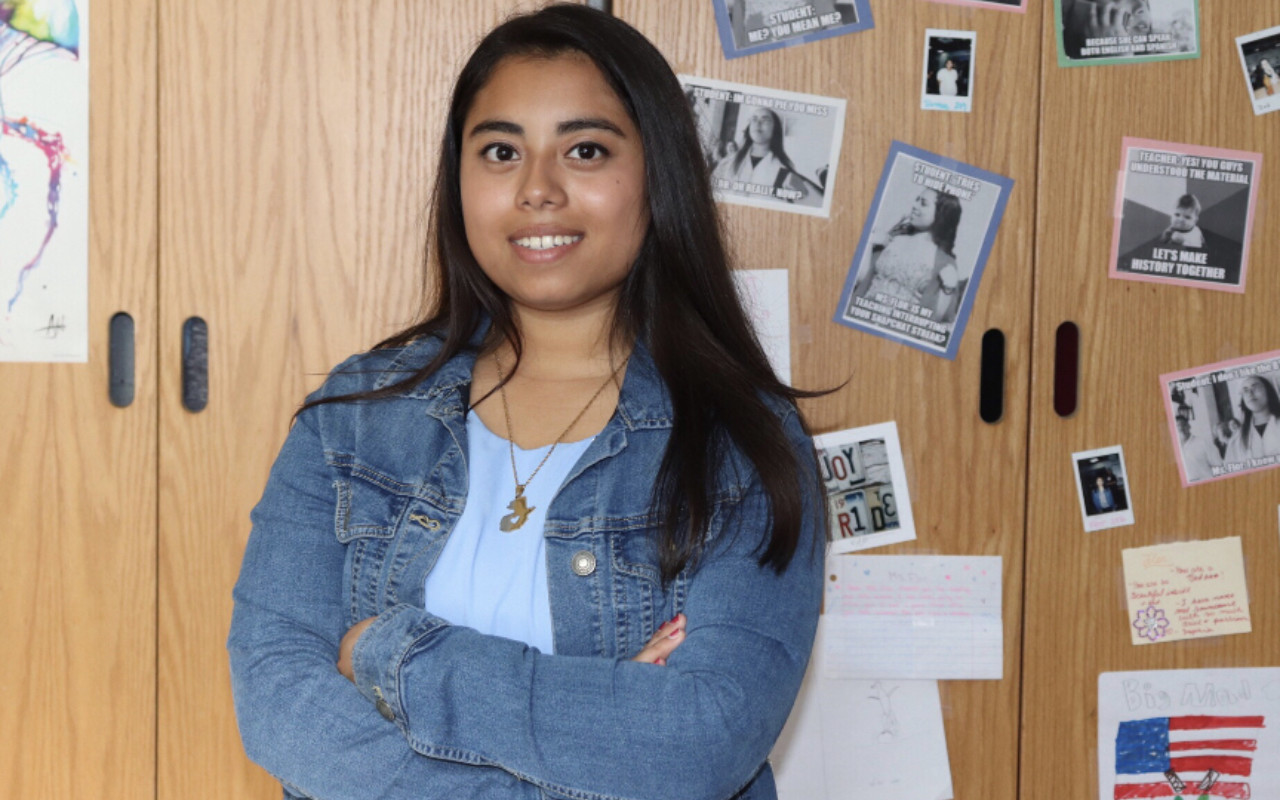 Lafayette Scholar Promotes Immigration Dialogue in Campus Events, Film
Flor de María Selena Cáceres Godoy, a sophomore Posse Scholar at Lafayette College, has facilitated campus-wide discussion about immigration and the Deferred Action for Childhood Arrivals (DACA) program. The immigration activist says she rose to the role after watching others hesitate to confront the topic.
"It's a delicate and touchy subject," she says. "People are not always comfortable talking about it."
Flor was motivated to inform the community about real experiences that impact students at Lafayette and across the country.
"Open dialogue is important. If we don't talk about these issues, problems arise."
Working with Milena Berestko, a Posse Scholar peer from New York, she organized a "defend DACA" workshop last fall, timed to occur as the Supreme Court was hearing opinions on the program's constitutionality. The workshop was designed to teach about the court case and what attendees could do to stay involved. The two Scholars also held a march from their campus to downtown Easton, Pennsylvania, to raise awareness about DACA.
"Open dialogue is important," Flor says. "If we don't talk about these issues, problems arise."
As a double major in film and anthropology and sociology, Flor has centered her academic studies around the power of storytelling. She aspires to use filmmaking to cast a different light on immigration issues and other topics of inclusion. Last fall, she worked with the communications department at Lafayette to create videos documenting major events like homecoming and family weekend, making sure to include a wide range of student experiences.
"I want incoming students to see themselves on campus," she says of the project.
Flor plans to continue her work blending civic engagement and filmmaking to raise awareness of issues in underrepresented communities. She aims to pursue a master's degree in education and to eventually incorporate film in a teaching career focused on history and diverse representation.