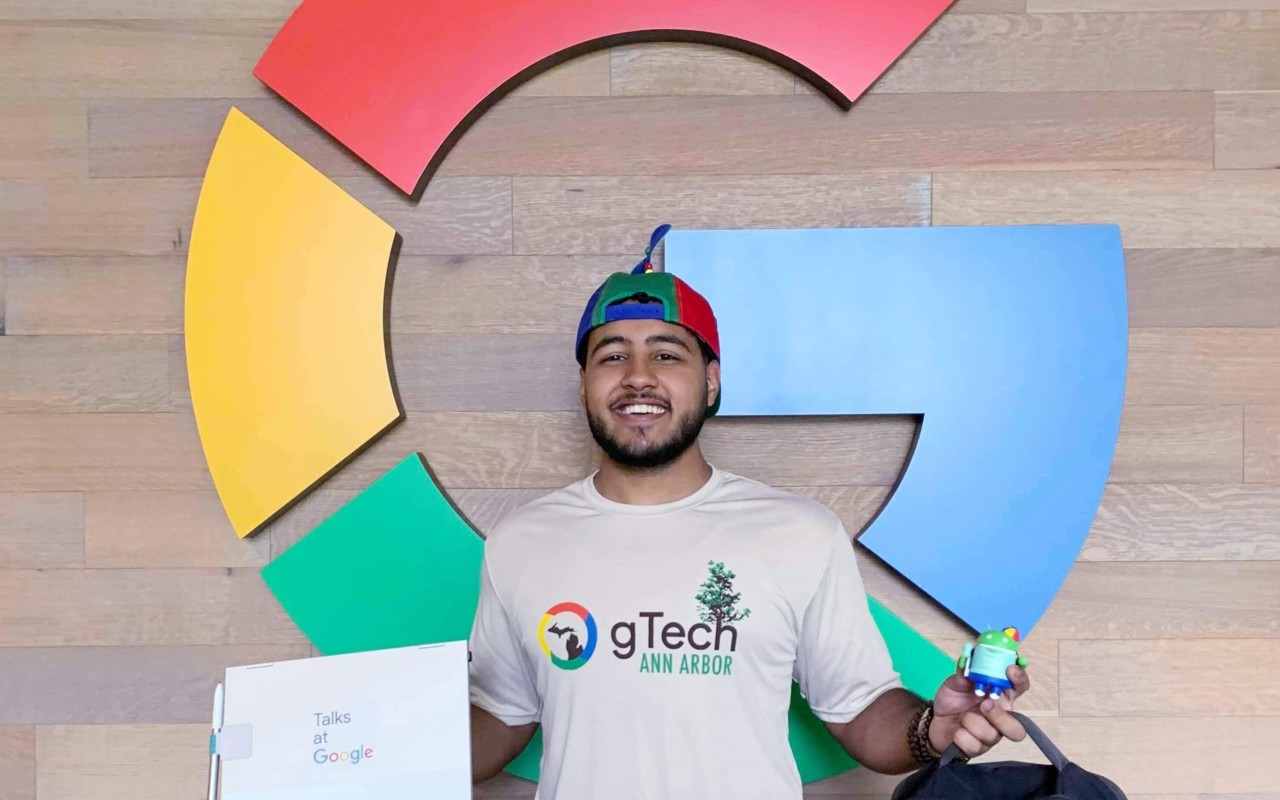 Lafayette Scholar Helps Businesses as Google Intern
Lafayette College Scholar Chirag Nijjer Chirag was selected to participate in Google's Build Opportunities for Leadership & Development (BOLD) Program this summer in the Google Ads department. Chirag, now a senior at Lafayette, is pursuing a major in economics with a focus on business and entrepreneurship.
He initially had no intention of applying to an internship this summer, with a mind to continue work on his longstanding campus research project. However, with encouragement from his parents and peers, Chirag came across the Google BOLD Program, a highly competitive internship opportunity that focuses on giving students a rare glimpse into the business side of the technology industry.
"The internship allowed me to work in a team and foster spaces for genuine collaboration."
"I've always imagined myself entering the entrepreneurial world after college, so it was interesting to think about working at a corporate giant like Google," says Chirag. "What really made me take the leap was Google's mission statement, which is to organize the world's information and make it universally accessible and useful."
He was accepted and placed in the firm's office in Ann Arbor, Michigan, where he worked with a variety of corporate clients, ranging from multinational companies to small, family-owned businesses. His focus was helping clients navigate the Google Ads platform. A personal highlight was getting involved with the Community Office Hours program, which provides locals with a chance to ask Google employees anything about the company's products.
Chirag says he particularly enjoyed watching clients turn technology struggles into future strategies for their businesses.
"Coming from a small business family myself, I've always had a fascination with how technology can be used to help small and medium-sized business owners compete on a global scale," he says.
Now back on campus, Chirag is applying his Google Ads knowledge in school workshops and class projects.
"The internship allowed me to further develop the ability to work in a team and foster spaces for genuine collaboration," he says.