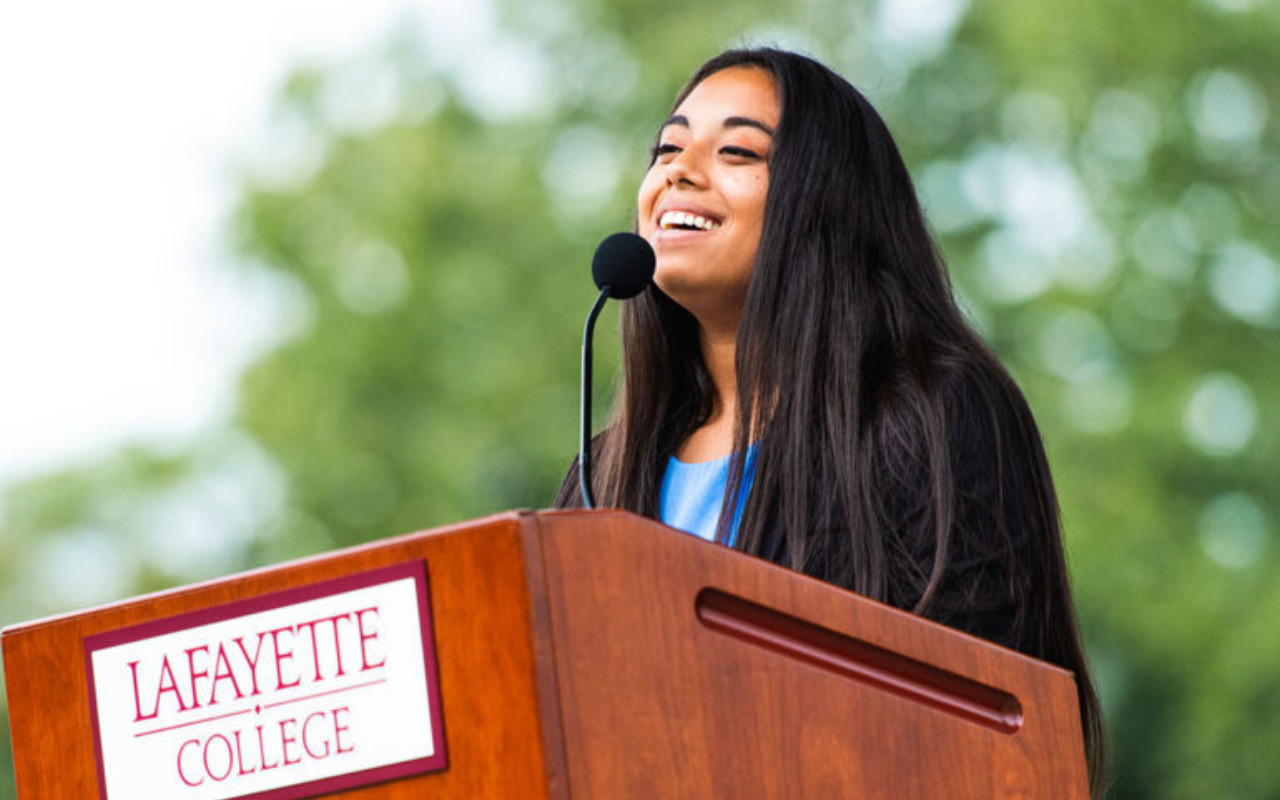 Lafayette Scholar Advocates for Peers as Student Government President
Posse Scholar Flor Cáceres, a recent graduate of Lafayette College, has spent the past year serving the campus community as student government president.
A film & media studies and anthropology & sociology double-major, Flor says she is motivated by a passion for community-building.
Flor says the Posse network at Lafayette has been a consistent motivation in her work.
Flor grew up in Guatemala and immigrated to Arlington, Virginia, with family members at the age of five. She first became interested in immigration issues a few years later, watching her older brother, Jose, speak out in support of the Deferred Action for Childhood Arrivals (DACA) program.
"I saw how difficult it was for him to receive any type of support as an undocumented student," Flor says, recalling that Jose took her along to pro-DACA rallies where she eventually joined in as a speaker herself. "He's the one who inspired me to be more active in my community—to look for resources for more than just myself, but also for other students who might need them."
Flor was nominated for a Posse Scholarship by a high school guidance counselor and carefully navigated the college application process to find schools that welcomed undocumented students.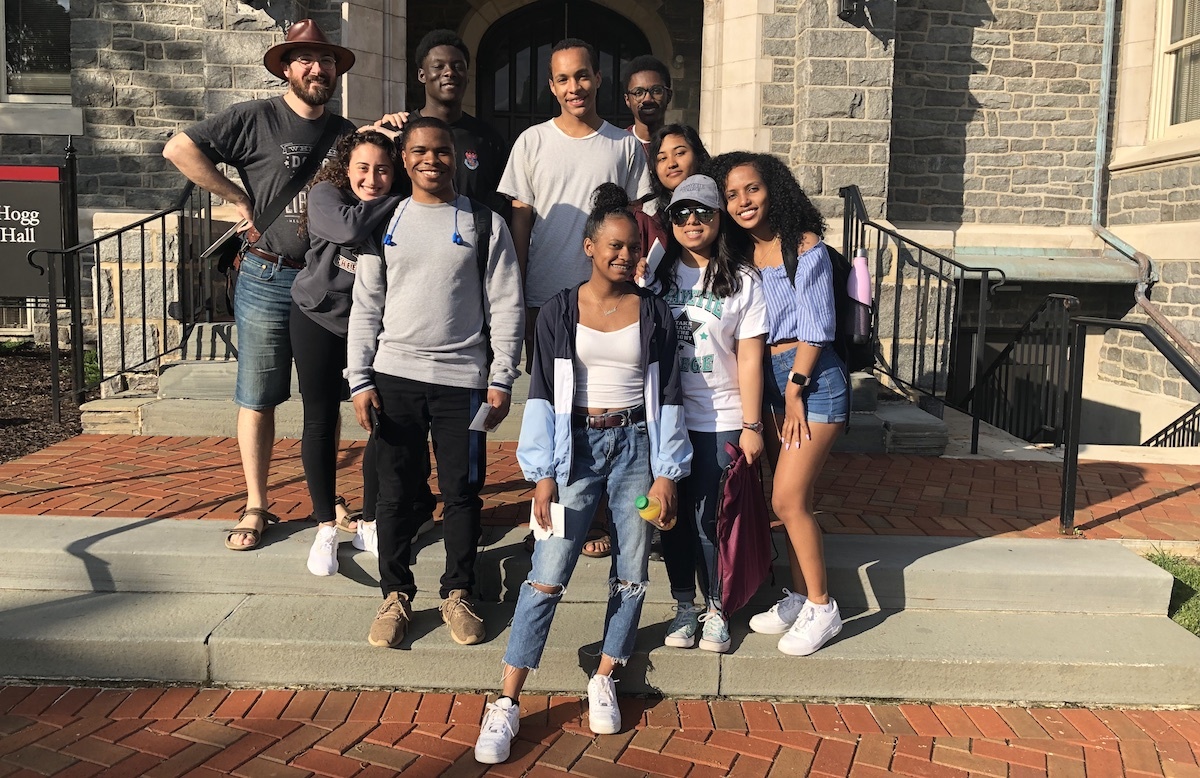 Once at Lafayette, she quickly became involved in student government. As a member of the equity and inclusion committee, Flor worked to broaden student participation in the decision-making process, build stronger connections with the Board of Trustees, and deepen the student government's engagement with underclassmen.
Flor was elected student government president in 2021, with much of her platform inspired by pandemic-specific needs. To address food insecurity and inadequate transportation, for example, Flor worked to establish an on-campus food pantry and to expand local transportation options for students.
"That's at the core of it all; leave things for other people to carry on with, then they make their own paths forward."
Flor says her own Posse and the broader Posse network at Lafayette has been a consistent motivation in her work.
"With Posse, there's a support system," she says. "You can count on each other for anything. We celebrate each other's achievements; they're my top hype people."
This spring, Flor graduated with the Class of 2022. While her undergraduate experience has ended, her academic studies will continue as she pursues a master's degree in higher education and student affairs at DeSales University.
Excited about the future and proud to expand her community work in the local Lehigh Valley, Flor says, "It's going to be my legacy. That's at the core of it all; leave things for other people to carry on with, then they make their own paths forward."