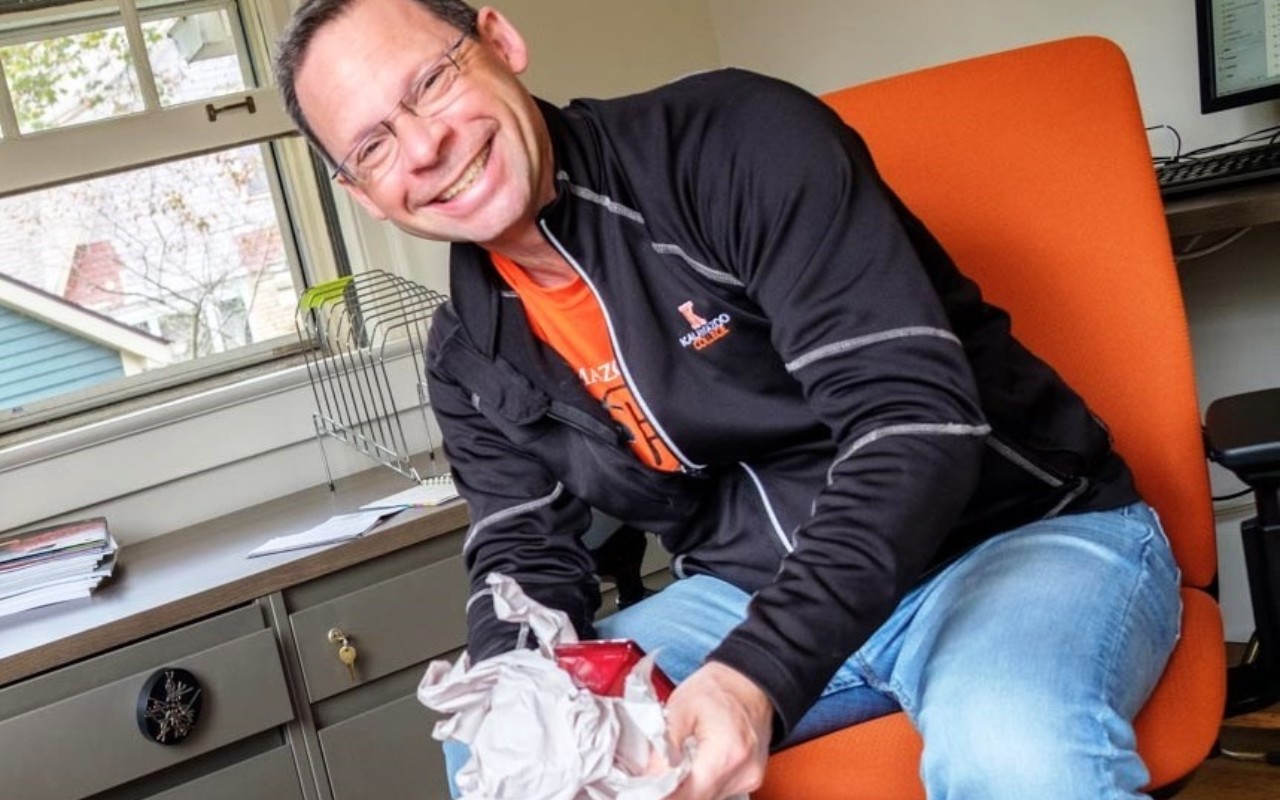 Kalamazoo Offers Scholars Small Campus, Global Education
Bringing diversity to higher education has been a career-long commitment for Eric Staab, the dean of admission and financial aid at Michigan's Kalamazoo College.
"Diversity, however you define it—whether it's geographic, socio-economic, ethnic, sexual orientation or racial—makes the classroom experience that much richer," says Eric, who earned his bachelor's and master's degrees from Indiana University.
For years, Eric worked successfully to recruit and increase the enrollment of international students at St. Olaf College and then at Grinnell College, a Posse partner institution. After he signed on as Kalamazoo's dean of admission, a partnership with Posse Los Angeles came to fruition in 2009 with a grant to the college from the Arcus Foundation.
"Posse helped us bring in students who are real culture changers on campus."
"Posse helped us bring in students who are real culture changers on campus," says Eric. "I think there are Scholars who come to a Posse school and become more active than they would have been otherwise because they are encouraged, supported and guided in making that happen."
With a flexible, challenging liberal arts curriculum, small class sizes, and a strong study abroad program—about 80 percent of Scholars study abroad during their junior year—Kalamazoo is a great home for Scholars who seek out diverse opportunities and global experiences.

One hundred percent of the first Los Angeles Posse will graduate from Kalamazoo in May.

"Eric is a huge part of the reason that Kalamazoo College is such a welcoming place for Scholars," says Posse Chief Operating Officer Matt Fasciano. "The Posse program is thriving there thanks to the supportive community of students and faculty and the administration's leadership."