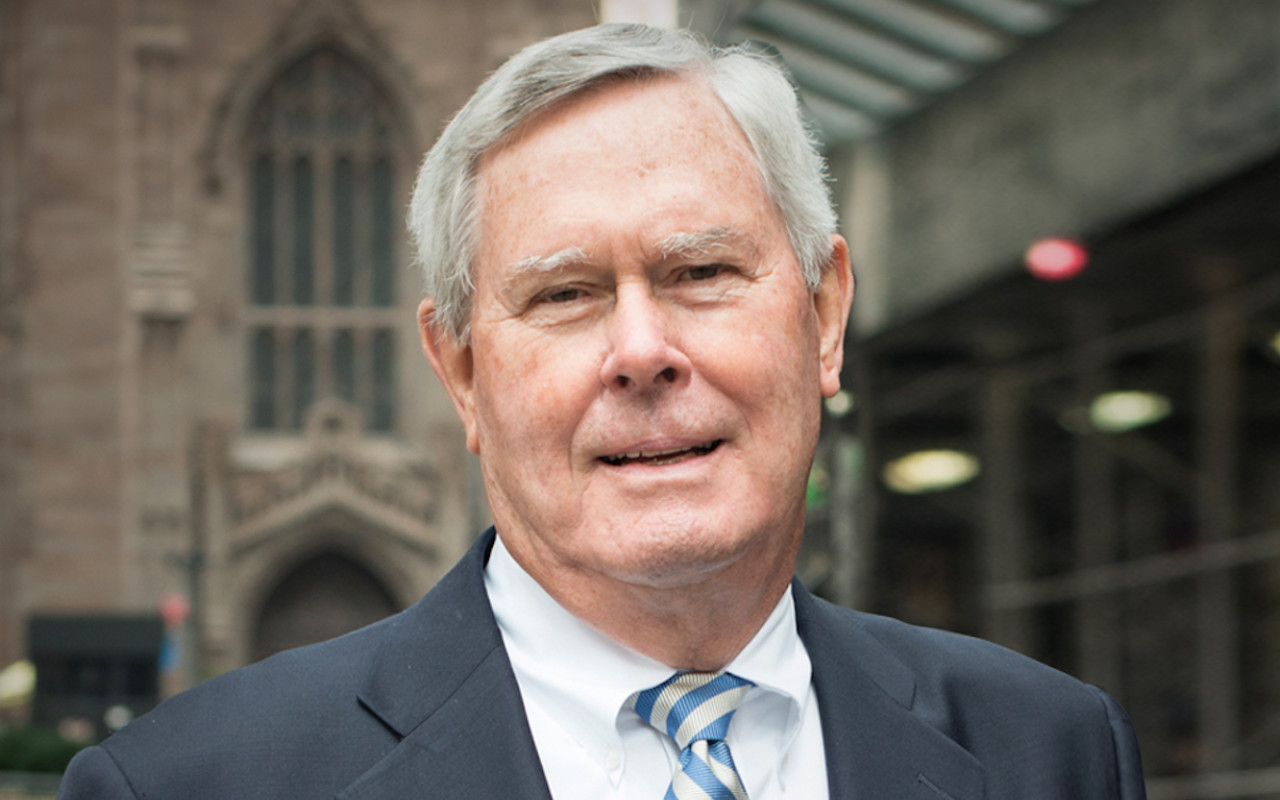 In Memoriam: Tim Ubben Leaves Legacy of Extraordinary Generosity
The Posse Foundation mourns the loss of one of its greatest champions, Tim Ubben. Tim was a steadfast supporter and peerless benefactor whose contributions have left an indelible impact on the program. His expert guidance over the years, including more than 20 years of service on the Posse board, helped position Posse as a national leader among college success and youth leadership development programs.
Tim died of pulmonary fibrosis this past December at the age of 84.
An alumnus of DePauw University, Tim served as the institution's board chair from 1998 to 2001. He earned an MBA from Northwestern University and went on to found Lincoln Capital Management, a Chicago-based investment firm that managed more than $50 billion in assets when he retired as chairman in 1999.
"Tim will always be a critical part of Posse's story."

Posse President and Founder Deborah Bial
Tim joined Posse's national board of directors in 2000 and spearheaded the opening of the Chicago chapter that same year, becoming Posse Chicago's founding board chair.
In a remarkable gesture of support, Tim and his son Jeff Ubben, then Posse's board chair, increased their total giving to $50 million in honor of the Foundation's 25th anniversary in 2013. At the time, the gift more than doubled the size of Posse's endowment and helped guarantee Posse's future for many years to come.
"Tim will always be a critical part of Posse's story," says Posse President and Founder Deborah Bial. "His investments of time and love in the growth of this program were epic. Because of him, literally thousands of lives have been made better. He was a great friend to Posse and to me personally. We will miss him greatly.
"It's been a labor of love serving an organization with such a noble purpose," Tim said of his support for The Posse Foundation in a 2019 interview with the Daily North Shore.
Tim and his wife, Sharon, first met as undergraduates at DePauw. In 2012, they were each awarded an honorary Doctor of Public Service degree by the institution for their extraordinary philanthropic investments. The couple's contributions to DePauw have included the endowment of numerous professorships and the on-campus Timothy and Sharon Ubben Lecture Series, which has featured world leaders such as Bill Clinton, Mikhail Gorbachev, Margaret Thatcher, Shimon Peres and Benazir Bhutto.
Tim Ubben was honored as a Posse Star in 2009. In addition to his unmatched support of Posse and DePauw, Tim also served as a director of the Boys and Girls Club of Collier County, Florida, and as director of the Philharmonic Center for the Arts in Naples, Florida.
The Foundation is forever grateful to Tim for the many remarkable gifts—of time, funding and insight—he made over the decades. He will be remembered by Posse as a steadfast champion of educational opportunity and as an irreplaceable supporter whose generosity continues to transform lives.