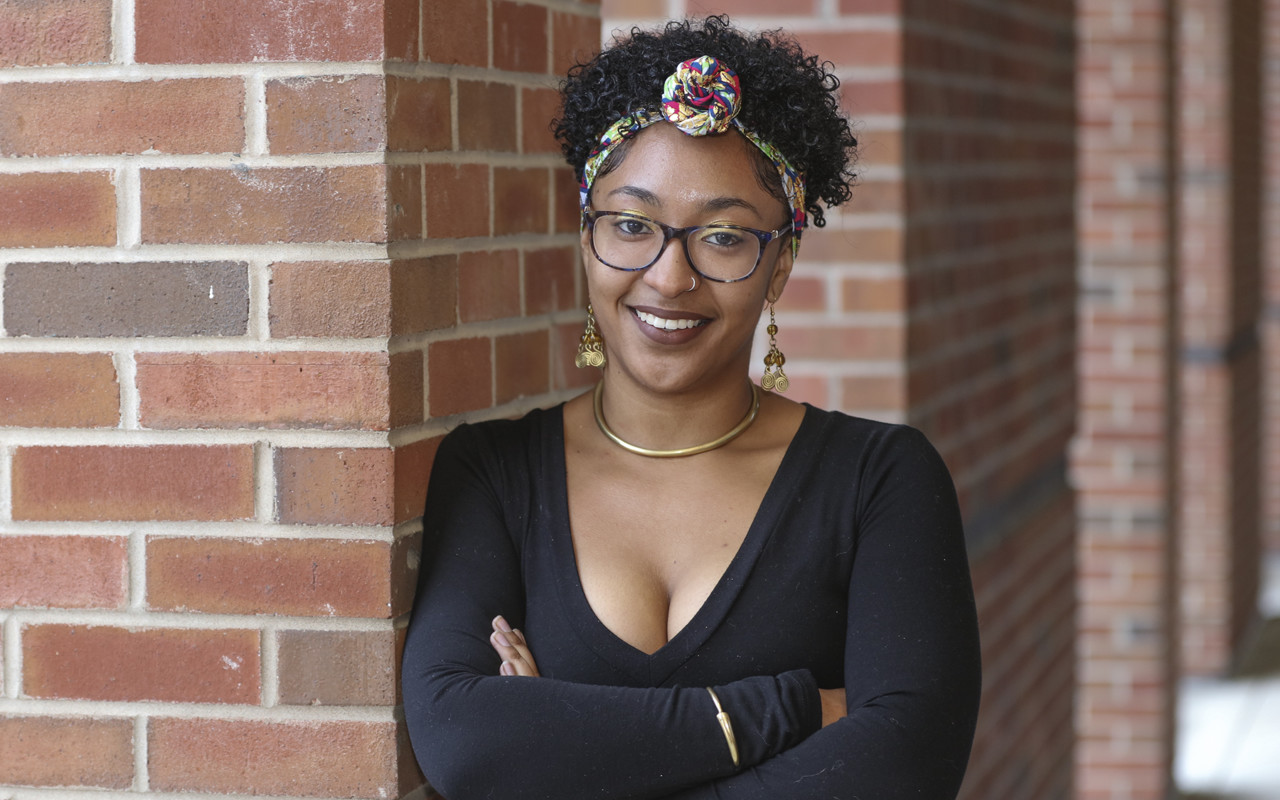 HWS Alumna Awarded Fulbright to Kenya
Brandi Taylor, a Hobart and William Smith Colleges graduate, is the recipient of a 2019 U.S. Student Fulbright Award to Kenya. She was one of six HWS students and 13 Posse Scholars to receive the award last year, as a graduate of the class of 2019.
Brandi arrived in Kenya in January, ready to begin her yearlong Fulbright assignment. She is currently serving as an English teaching assistant at Sheik Khalifa Bin Zayed Technical and Secondary School in Mombasa.
As a student at HWS, Brandi majored in English and Africana studies and minored in education. She served as the president of Sankofa: Black Student's Union, co-founder of the M.O.C.A: Millennials of Color Assembly, and worked in the LGBTQ+ resource center. Brandi was also the recipient of the Sill Family Endowed Fellowship and Richard Seth Abramson Intense Musical Study Award in 2017.
The Fulbright Program was created in 1949 and recognizes individuals for their academic merit and leadership qualities, offering them the opportunity to study, live, teach and conduct research abroad.
"Posse allowed me to imagine a new beginning in a completely different place."
Brandi previously traveled to Kenya two years ago for a short-term abroad program, which inspired her to return as a Fulbright Fellow. She has had her sights set on winning the fellowship since she first learned about it years ago from a Posse Career Program Manager, when she was still in high school.
"I often told myself that if I could become a Posse Scholar, I could become a Fulbrighter," she recalls, saying that her motivation also comes from her "village" in South Central Los Angeles, a network made up of committed educators.
"The support I gained from my teachers has kept me going when I felt like giving up," Brandi says, adding that her teachers inspired her to pursue a career in education. "For every struggle, there was someone willing to help me."
In addition to teaching English as a second language, Brandi aims to reinforce peaceful relations between the country's Muslim community, Americans, and the greater Kenyan community. She hopes to travel across the African continent in her free time.
"Posse allowed me to imagine a new beginning in a completely different place," Brandi says. "I have had the help from my larger village every step of the way."
When her Fulbright concludes next year, Brandi plans to finish her master's in education and pursue a career in teaching, both in New York and internationally.