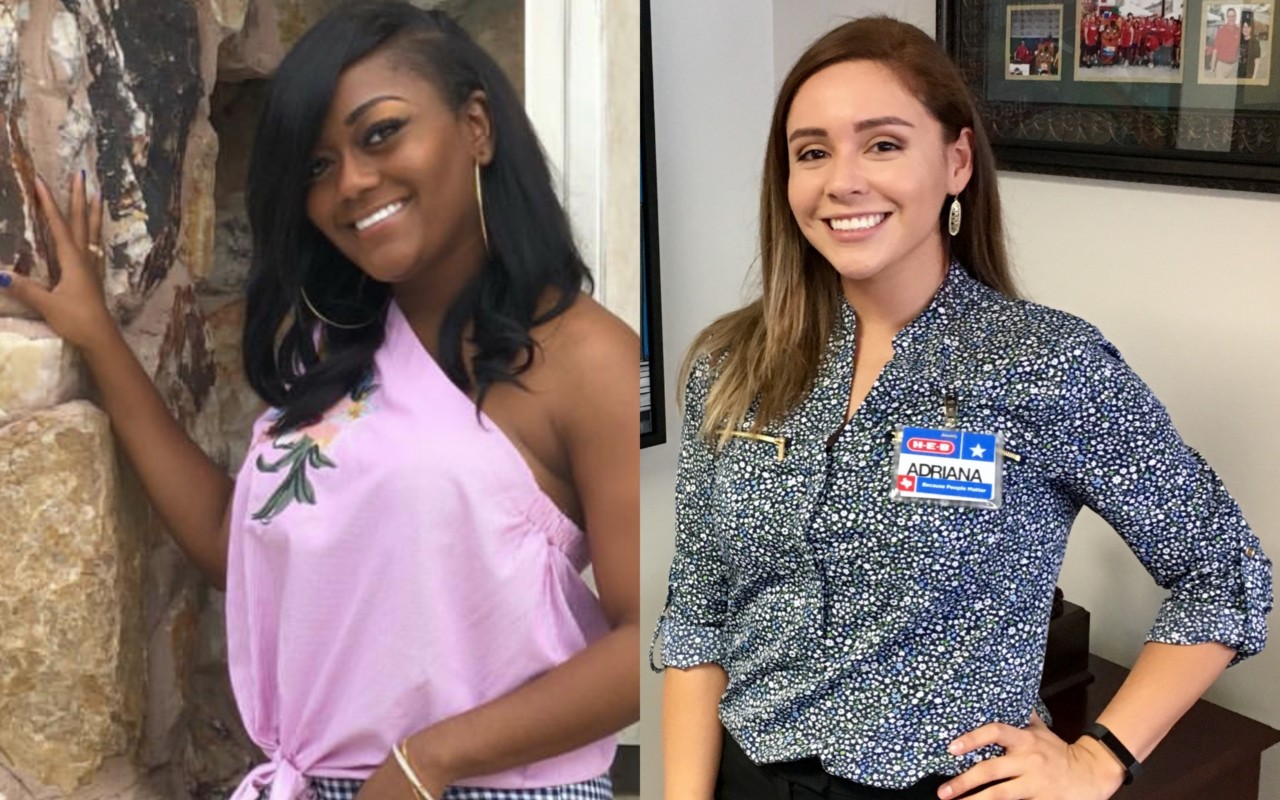 Houston Welcomes New PNAAC Representatives
Posse Houston welcomes Adriana Castillo and Otisha Byrd as the new Posse National Alumni Advisory Council (PNAAC) representatives. Together they bring a broad range of skills and experiences that will contribute to Posse's impact in the greater Houston area.
Adriana Castillo, a Carleton College Posse alumna, graduated with a degree in American studies and educational studies. On campus, she served as the student director of intramural sports, as a facilitator for Students Engaged in Essential Dialogue (SEED) and as a student department advisor. She calls the "cherry on top" of her Carleton experience being elected as a student speaker at her commencement ceremony.
Adriana and Otisha are excited to serve the Posse community with a focus on alumni involvement.
Adriana interned with H-E-B the summer before her senior year. Upon graduating, she began her career in store operations leadership and looks forward to growing in her role within the company.
As a Carleton alumna, Adriana is a member of the school's Multicultural Alumni Network Board (MCAN), is an alumni admissions representative for the Houston area, and stays connected by mentoring Posse Scholars who are still on campus.
Posse Houston's other new PNAAC representative, Otisha Byrd, was born and raised in Houston. She is proudly a part of the first Posse Houston cohort to attend Texas A&M University (TAMU).
Otisha, a first-generation college student, graduated from TAMU in 2017 with an engineering degree and business minor. She is still invited back to Texas A&M every semester to share her perspective on entrepreneurship in the corporate sector.
Otisha is currently a capital projects specialist on the supply chain team at Plains All American. Otisha is also active in her community as a peer mentor and as youth outreach director at her church.
Adriana and Otisha are excited to serve the Posse community with a focus on alumni involvement. They hope to bring innovative and fresh ideas to the Posse Houston Advisory Board.