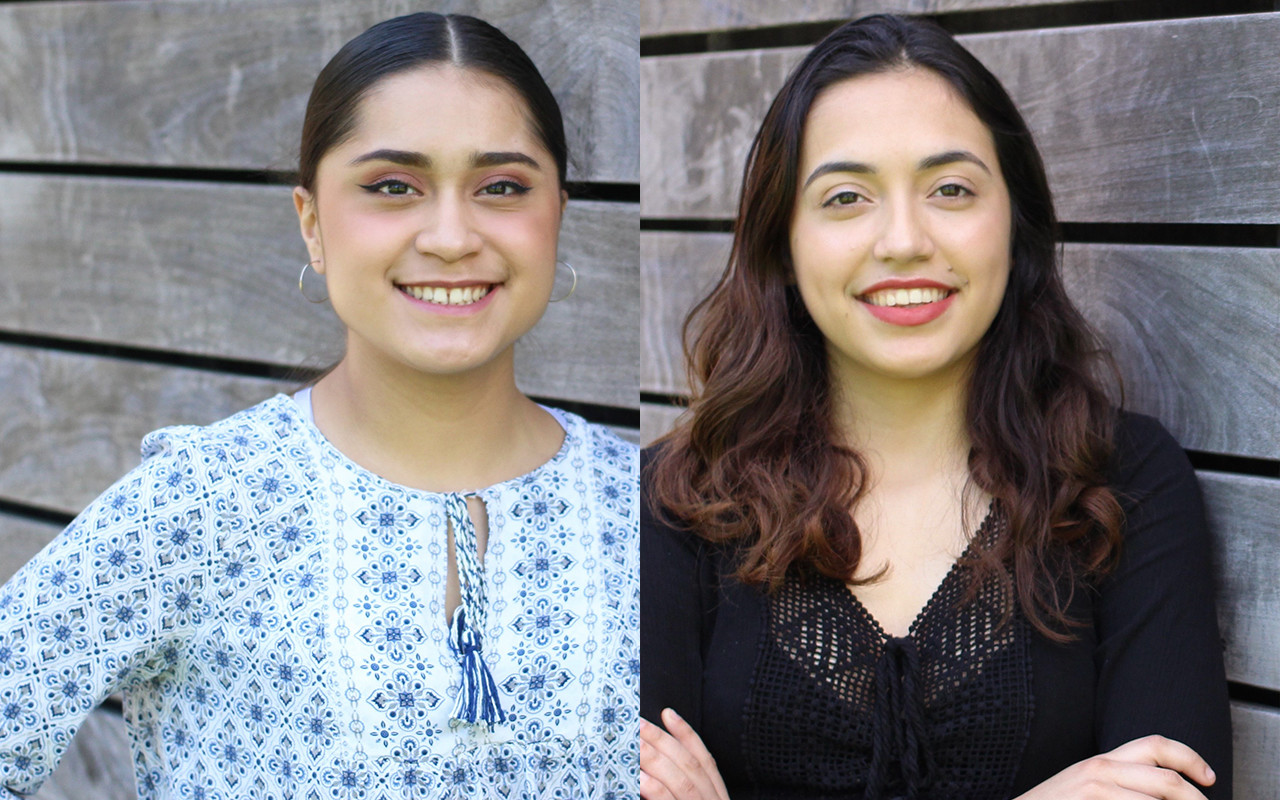 Houston Scholars Earn Prestigious McNair Fellowships
Dayna De La Cruz and Kimberly Hernandez, Scholars in Houston's first STEM Posse at Wellesley College, have each earned the prestigious Robert E. McNair fellowship. The fellowship program aims to increase graduate degree awards for students from underrepresented segments of society.
Dayna and Kimberly join a select group of students in creating Wellesley's first McNair fellowship cohort.
Kimberly is already exploring what the fellowship program has to offer. As a sophomore, she is conducting research in a Rice University physics laboratory. She says the experience has highlighted the need for the McNair program, proving to be more meaningful than she had expected.
"The McNair Fellowship is now another resource I can rely on for support."
"Being at Wellesley, it can be hard to see the lack of women and people of color in STEM research fields," Kimberly says, acknowledging the college's unique all-female environment. "At Rice, I was able to interact in a laboratory that is basically all male. The McNair program has helped me realize how critical it is to guide low-income and first-generation students of color in academia and research."
As McNair Scholars, Dayna and Kimberly will have support for conference travel, GRE prep, thesis research funding, graduate school searches and applications, and mentoring from faculty and the McNair staff.
"Wellesley has been an amazing environment for me as I pursue my interests," says Dayna. "The McNair Fellowship is now another resource I can rely on for support ranging from graduate school information to summer internship advice."
Dayna and Kimberly have already attended a McNair conference and visited a SUNY graduate school during fall semester. Both Scholars are currently applying for summer research positions and are excited for future opportunities the fellowship will afford them.