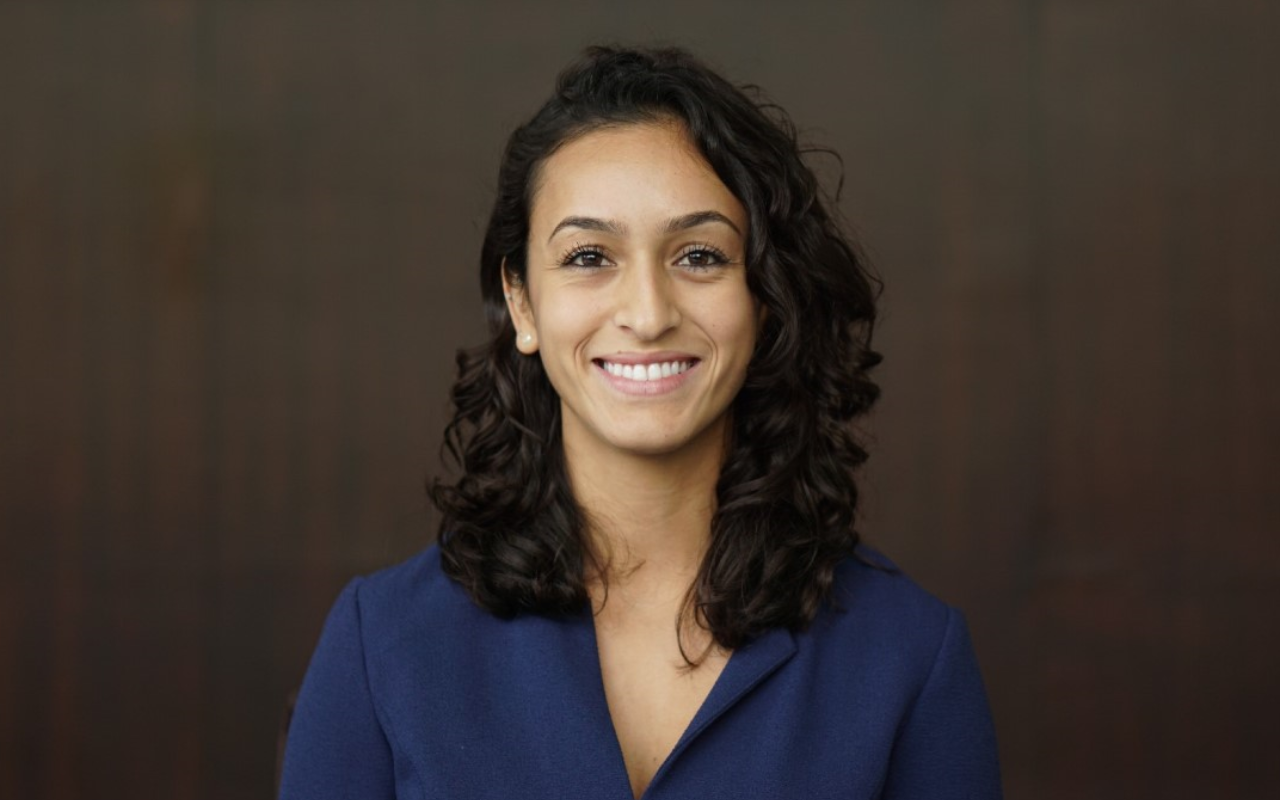 Hamilton Alum Pursues Law at Cornell U. After Work, Study Abroad
Emily Rivera, a Hamilton College Posse alumna, has pursued work and continued education across the globe after first earning a bachelor's degree in government and Chinese. She is now beginning a new chapter of graduate studies at Cornell Law School.
"My family is Colombian, and so I grew up speaking Spanish," Emily says, explaining that she arrived at Hamilton eager to learn another language. "My Posse advisor encouraged me to try out Hamilton's intensive Chinese program. I planned to major in government, and mixing both majors really fit my interests."
While at Hamilton, Emily was a student council representative, co-chair of the Cultural Affairs Committee, and a member of the Microfinance Club and Philanthropy Committee.
"Posse completely changed my life and opened doors I never even knew existed."
After college, Emily accepted an AmeriCorps paralegal position at the Legal Aid Society of Hawaii, where she worked in the family and immigration law unit. She helped clients understand their legal rights, sometimes even working as a translator for Spanish and Mandarin-speaking clients.
"Many clients could not afford private attorneys, and often they did not know their basic rights in certain legal situations," she recalls. "I worked with my colleagues to continuously expand free resources in the community—at that point, thinking towards law school myself, I knew I wanted to continue working to close that gap."
Emily left Hawaii bound for Nanjing, China, and a graduate certificate from John Hopkins School of Advanced International Studies (SAIS) that included study in anthropology, history and energy. Upon returning to the United States, she joined the international trade group at a private law firm in D.C. as a special assistant. Her skills and background made her a perfect fit for cases that focused on trade between the United States and China.
This past August, Emily was awarded a Posse Graduate School Affiliate scholarship to Cornell Law School. Now in her first year, she has been elected to be a representative for the Latin American Students Association (LALSA) and the Women of Color Collective (WOCC).
"Posse completely changed my life and opened doors I never even knew existed," Emily says. "Posse brought me to Hamilton, which led me to Hawaii, which led me to China, which eventually, led me to D.C. And now, this entire journey has led me to law school. My Posse, my Posse mentor, the resources available—I am forever grateful."
After law school, Emily hopes to continue to use her skills to help those who need it the most.
"I always loved translating," she says. "Hopefully I can continue my work as a sort of 'translator' to help decipher the law for those in need, assisting them in understanding their legal rights."