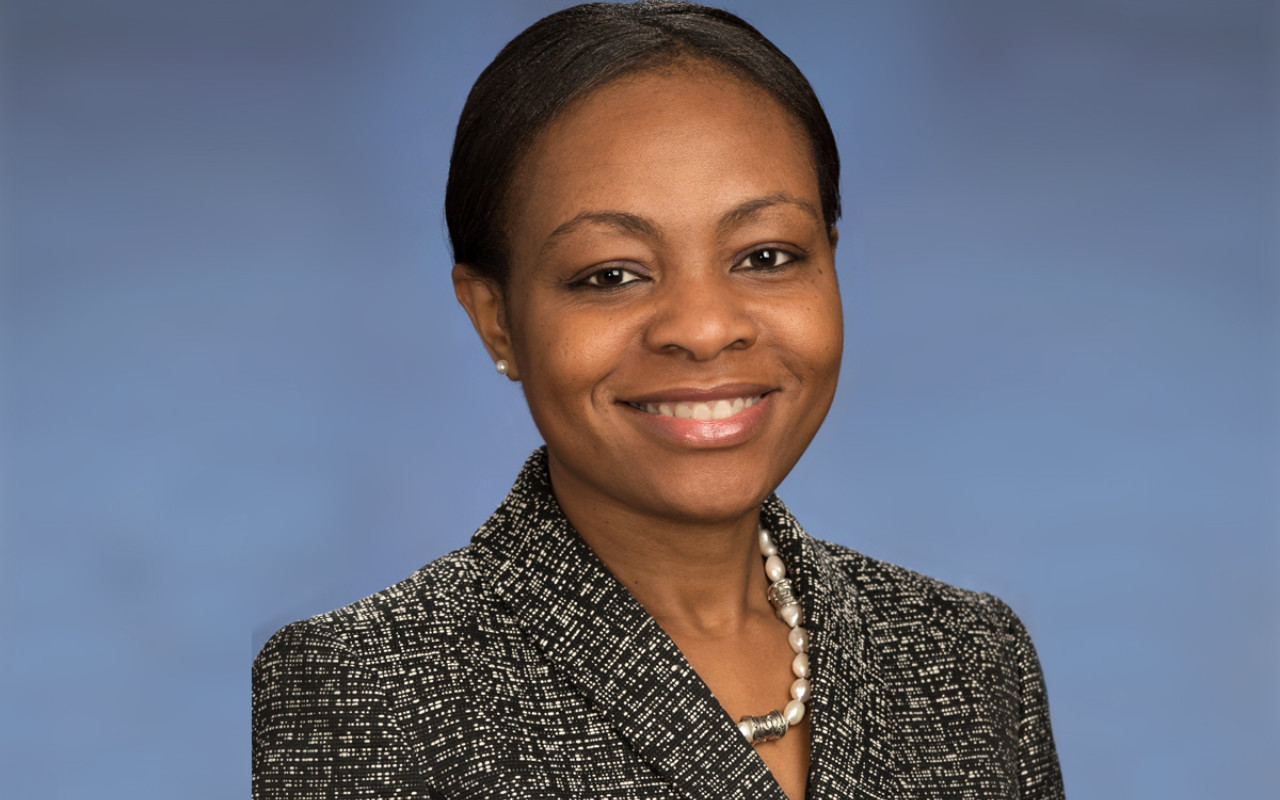 Goldman Sachs Executive Joins Posse Board, Emphasizes Education and Service
Jennifer Kopylov, a managing director at Goldman Sachs, was elected as a new member of the Posse National Board of Directors last spring.
Born and raised in Nigeria, Jennifer grew up as the oldest of her parents' four daughters. Throughout a self-described humble, working-class upbringing, she says the power of education was constantly reinforced.
"Everything came back to this fundamental belief that if I was ever going to make things better for myself, I needed education," Jennifer says. "And for me, school was fun. I saw it as a level playing field, where we all get the same information. Now certainly we all come to access that information with different backgrounds and different talents and abilities. But I liked the fact that I had to work hard. I could see the benefits of it."
"Whenever you have the opportunity to do so, you should lean in and create opportunities for others."
Jennifer left home after high school, moving to the United States with a full scholarship to attend Dillard University, a historically Black college in New Orleans.
"When I came, I had my suitcase and maybe a total of $100, which I lost at the airport," she remembers, expressing clear empathy for her younger self. "And so maybe I was a little anxious. But honestly, I was pretty confident that I would figure it out."
Jennifer graduated from Dillard as a double major in math and computer science, and went to work for General Mills in the company's information systems division. When she decided to refocus on a career in finance, Jennifer pursued an MBA at the University of Pennsylvania's Wharton School. A positive summer experience at Goldman Sachs yielded a full-time offer in their consumer retail group in 2009, and she has remained at the firm ever since, rising to the role of managing director.
It was at Goldman Sachs that Jennifer first heard of Posse, in conversation with her colleague and now fellow national board member Susie Scher.
"I was completely sold," Jennifer says. "Posse's mission truly resonated with me as something I could be passionate about." In just over a year as a board member, she has leapt into hands-on involvement: volunteering in the virtual Dynamic Assessment Process, meeting with Posse Scholar interns at Goldman Sachs, a Posse Career Program partner, and setting high personal fundraising goals.
Jennifer says when she considers her own present-day motivation, she often thinks of her grandmother, an entrepreneur who ran a general merchandise store in a Nigerian army barracks.
"As I look back and better understand her life—my respect for her knows no bounds," Jennifer says. "She was really tough, but she was fair, she was kind. And what sticks with me is that she was always about paying it forward—the idea that what you have is not entirely because of you, no matter how awesome you are. So whenever you have the opportunity to do so, you should lean in and create opportunities for others."