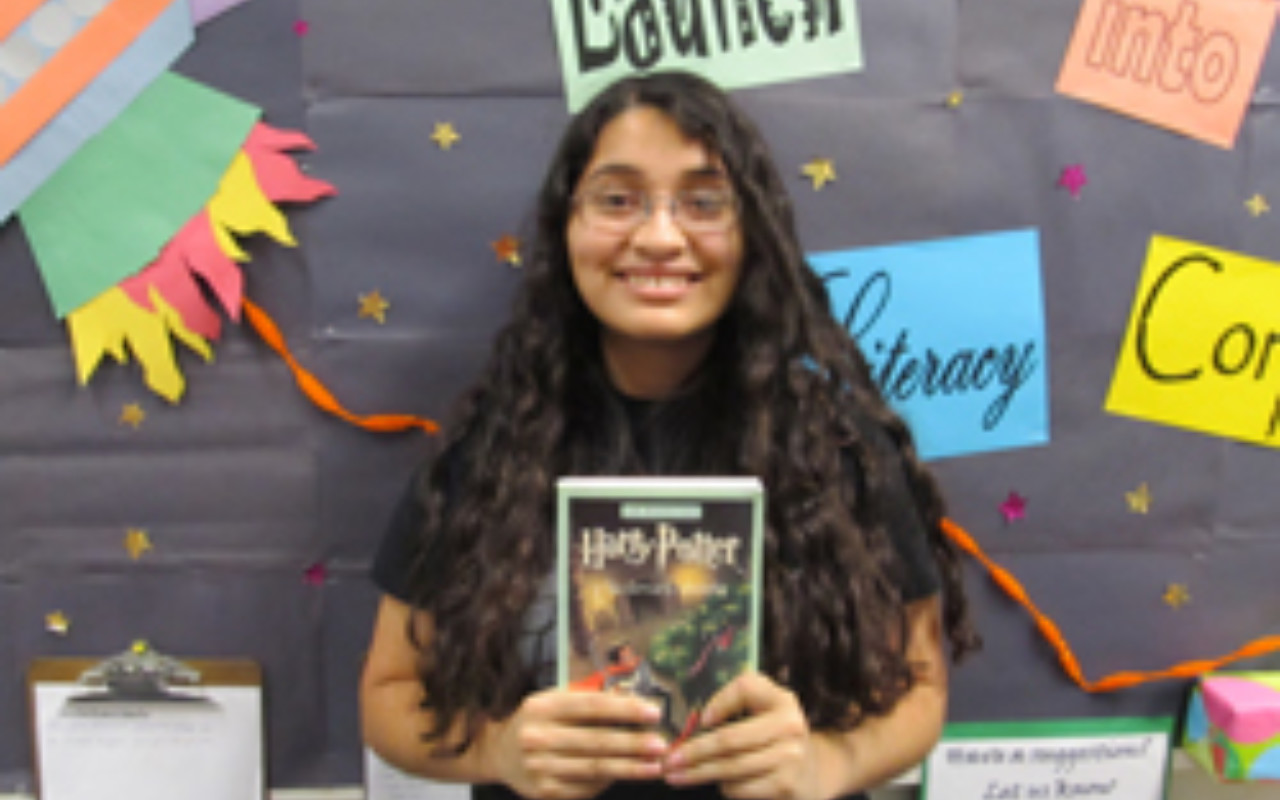 Freshman Scholar Selected as Syracuse Communications School Ambassador
Sophia Bravo of Syracuse Posse 1 just finished her first semester at college, and she is already part of the fabric of the campus and local community. Not only is she excelling academically while balancing her passions for community involvement and filmmaking, but she was also recently selected as an ambassador for Syracuse's Newhouse School of Public Communications, where she is currently enrolled.
In this role, Sophia encourages high school students interested in a communications career to consider applying to Syracuse.
"It is a privilege to represent both Newhouse and Syracuse and to share my incredible experience as a student here," says Sophia. "I think I am able to ease some of the anxiety that comes with the college application process by being a friendly face."
A native Spanish speaker, Sophia is also an editor for the Spanish division of Citrus TV—a student-run television network that provides the only Spanish broadcast in all of central New York—and a literacy and math tutor for fifth graders at a local bilingual elementary school.
Sophia has found that she is able to draw on her own experiences in order to relate to and reach her students.
"My students remind me of myself when I was young, which drives me to be the best role model possible," says Sophia. "I love sharing my passion for learning with them and helping each student reach their full academic potential."