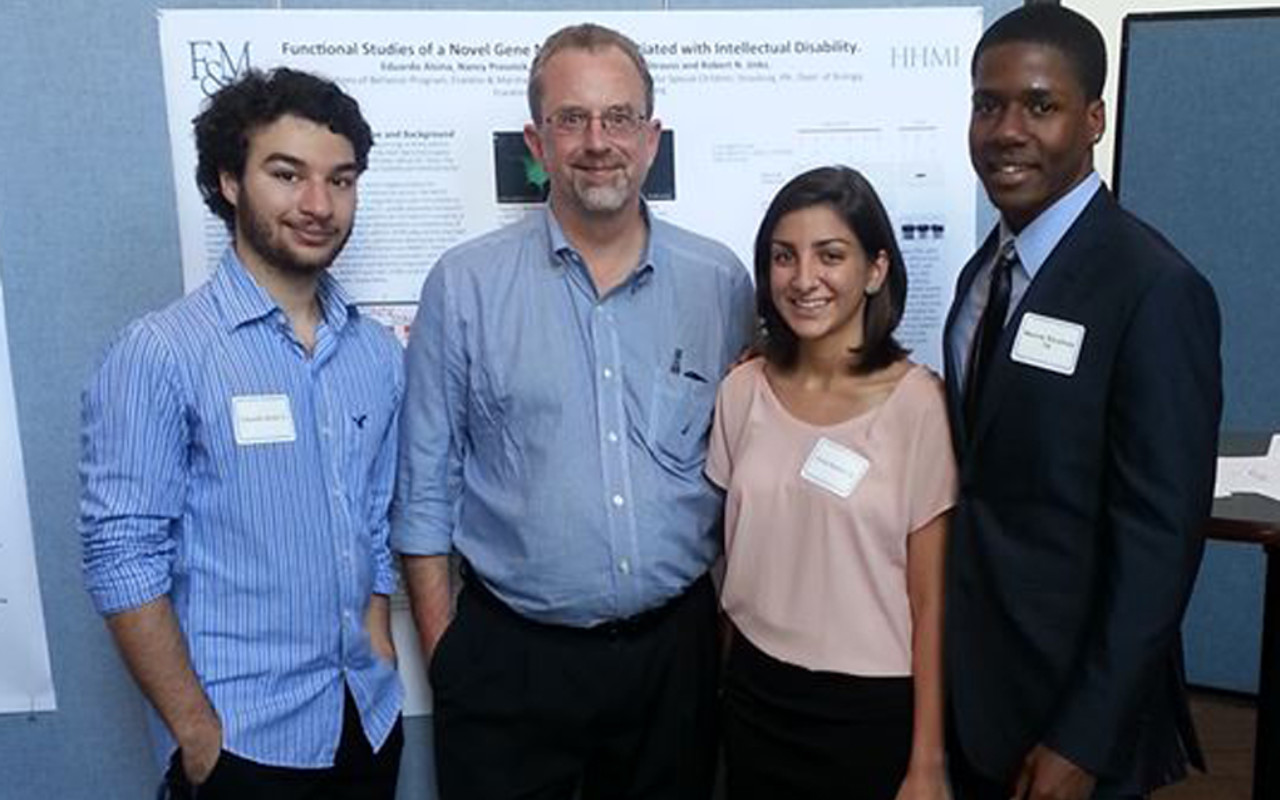 Franklin & Marshall STEM Scholar Reaches Out to Community
Eduardo Alsina, a sophomore at Franklin & Marshall College, is taking his passion for science into the community of Lancaster, Pennsylvania. A neuroscience major and member of the college's first STEM Posse, he assists local elementary school teachers to enrich their science curriculum through experimentation and demonstration.
"It is inspiring to see young students amazed at the different properties of solutions and mixtures," says Eduardo. "I never saw myself as an educator before, but going through this internship has galvanized me to explore the possibility."
In addition, Eduardo is participating with his neuroscience professor on a research project that concerns a gene mutation associated with an intellectual disability in patients from a local children's clinic. He presented his initial findings and analysis to students and faculty during a research forum at Franklin & Marshall, and he plans to continue his research and hopefully publish a paper.
"Working in the lab, I know that I am doing something meaningful," says Eduardo.
Outside of his interests in science, Eduardo is active in student life on campus. He is a house advisor for new college residents, drawing on his own experiences to help students cope with homesickness and environmental change.
"What I love about Franklin & Marshall is that it has given me an opportunity to do so many amazing things in such a short period of time," says Eduardo. "Within my first year I was able to do so much and I continue to get involved in different activities and groups."