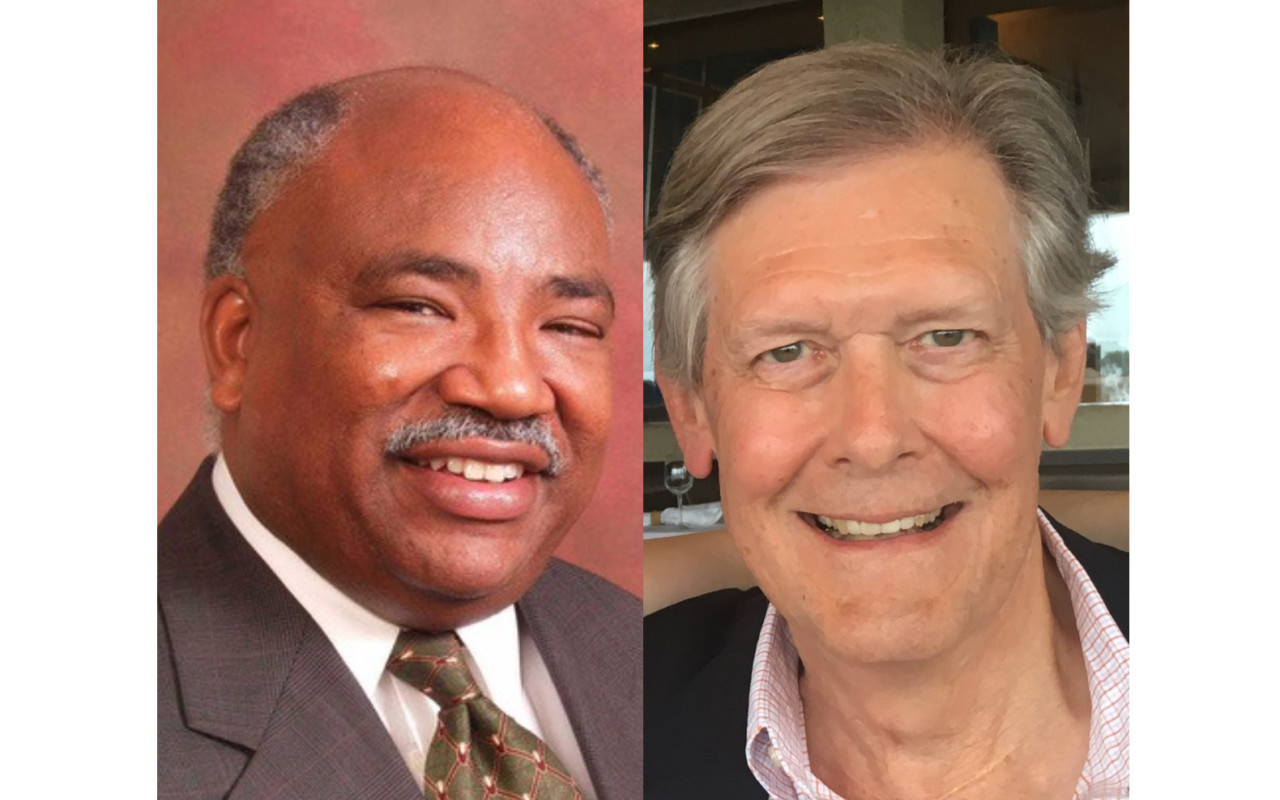 Founding Board Members Jamie Hoyte and Gene Shanks Named Life Directors
Jamie Hoyte and Gene Shanks, Jr., founding members of The Posse Foundation National Board of Directors, have both recently been appointed as life directors on the board.
Jamie Hoyte's professional career of over 40 years has included positions at Arthur D. Little, Inc. and the Massachusetts Port Authority, and in the office of Governor Michael S. Dukakis as secretary of environmental affairs. He also served as associate vice president & assistant to the president at Harvard University through the cabinets of Presidents Neil Rudenstine, Lawrence Summers and Drew Gilpin Faust.
Jamie grew up in Malden, Massachusetts, as one of five children.
"It was modest circumstances, but I grew up with a father who was focused on education, even though he was a janitor himself." says Jamie.
His father, an immigrant from Trinidad, had worked at the Harvard Faculty Club, and became determined that his children go to school there.
"As members of the first Posse board, their support and guidance has been hugely important in shaping who we are today."

Posse President and Founder Deborah Bial
Jamie wound up following his older brother to Harvard, where he studied government. He went straight on to Harvard Law School, later completing the program in management development at Harvard Business School and the senior executives in state and local government program at the Harvard Kennedy School of Government. Jamie joined the national board in 1992, and was the first chair of the Posse Boston Advisory Board when it opened as the second Posse site in 1999.
"I was convinced that standardized tests were not the key to identifying merit," says Jamie, reflecting on how he first connected with Posse. "Posse has demonstrated that clearly through its revolutionary evaluation processes."
Gene Shanks is the former president of Bankers Trust New York Corporation and Bankers Trust, where he held a number of positions over a 20 year career. He also served as founder and CEO of NetRisk, Inc., a risk management software and advisory services company.
Gene was raised in Nashville, Tennessee, in a family of math teachers. Gene completed his undergraduate degree in math at Vanderbilt University and earned a doctorate in economics at Stanford University. Bankers Trust first connected him with the Posse board in 1992, coincidentally the same year he joined the Vanderbilt University board of trust.
"Posse's impact on the country is just amazing," says Gene. "I'm so impressed with the Posse staff, and I feel fortunate to contribute in any way."
"Jamie and Gene have been critically important figures in Posse's history," says Posse President and Founder Deborah Bial. "As members of the first Posse board, their support and guidance over the course of 25 years has been hugely important in shaping who we are today as an organization. We are forever grateful for their service."