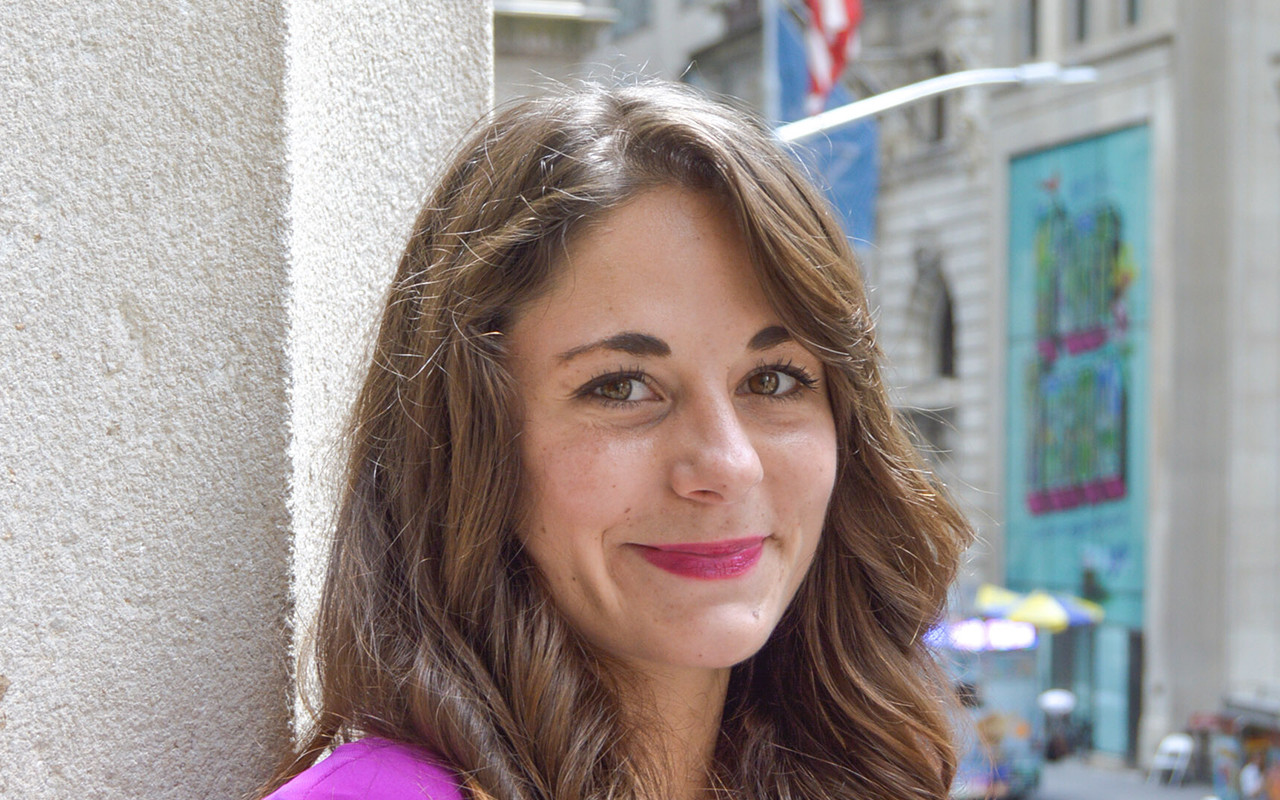 First-Year Wesleyan Vet Dives into Student Government
In her first semester at Wesleyan University, Posse Veterans Scholar Meg Wiley was elected to the Wesleyan Student Assembly (WSA). The governing body aims to empower students and effect positive change on campus.
Meg has never been one to stand on the sidelines. In the U.S. Navy, she was president of an advocacy group for junior service members. She went on to attend community college in San Diego, where she credits an internship with the American Federation of Teachers for igniting her passion for social justice. A fellow intern was president of the college's student government and Meg noted the role's positive impact on the community. She decided it was something she wanted to pursue for herself.
"The best way to build empathy is to hear people's stories."
"It's been fun to see my goal come to fruition," Meg says. "The WSA gets to be a voice for the students. I'm able to get involved with the local community, too."
She now serves on two WSA committees: one for student life and another that focuses on equity & inclusion.
As a student life representative, Meg is advocating for changes to improve students' experiences and make campus more environmentally friendly. In her first project she received funding from Wesleyan's Green Fund to provide each student with a reusable metal straw. Meg is also working with the Wesleyan Sustainability Office to improve student use of compost bins.
With the equity & inclusion committee, she hopes to create a new student storytelling project.
"The best way to overcome the gaps that we have is through empathy, and the best way to build empathy is to hear people's stories," Meg says. "With that empathy comes change and connection."
Meg credits her WSA experience with providing invaluable new skills in democratic leadership, collaboration, and communication—skills she hopes to carry into her future career.