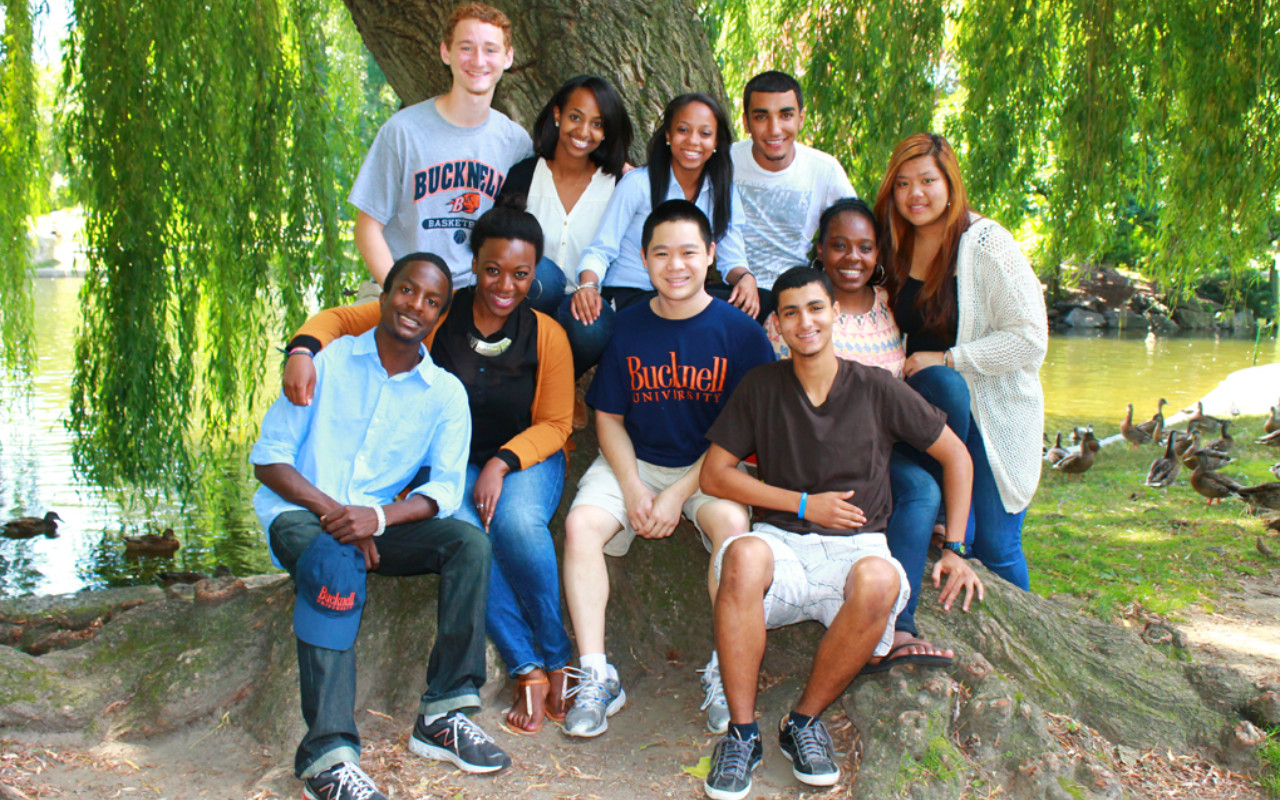 First-Year Scholars Arrive on Six Campuses
This fall, Posse Boston's 2013 Scholars arrived on the campuses of Bryn Mawr College, Bucknell University, Centre College, Denison University, Hamilton College and Union College. After eight months of Pre-Collegiate Training with Posse staff, Scholars are ready to work together to succeed academically and socially on their respective campuses.
"The campus is much different from home," says Ruairi Palmer, a freshman at Bucknell University. "Coming to campus with my Posse has really made things so much easier."
With experience in team building and facilitating cross-cultural communication, Scholars are uniquely prepared to act as leaders in student government, athletics, and social and cultural organizations on campus.
"I look forward most to getting involved with campus organizations such as the Centre Players Drama Club or Centre Fair Foods Sustainability Club," says Jillian Riseman, a freshman at Centre College. "This school has so many fantastic opportunities to get involved and make new friends. Posse has helped me a lot through this transitioning process, and I'm extremely grateful to be here with nine close friends."
The newest class of Scholars has an array of academic interests, which include engineering, English, international studies and sociology.
"Posse has helped me to become more open-minded in a variety of areas such as religion, gender and culture," says Teresa La, a freshman at Bryn Mawr College. "I have learned to appreciate different viewpoints and feel prepared to be a leader inside and outside the classroom."