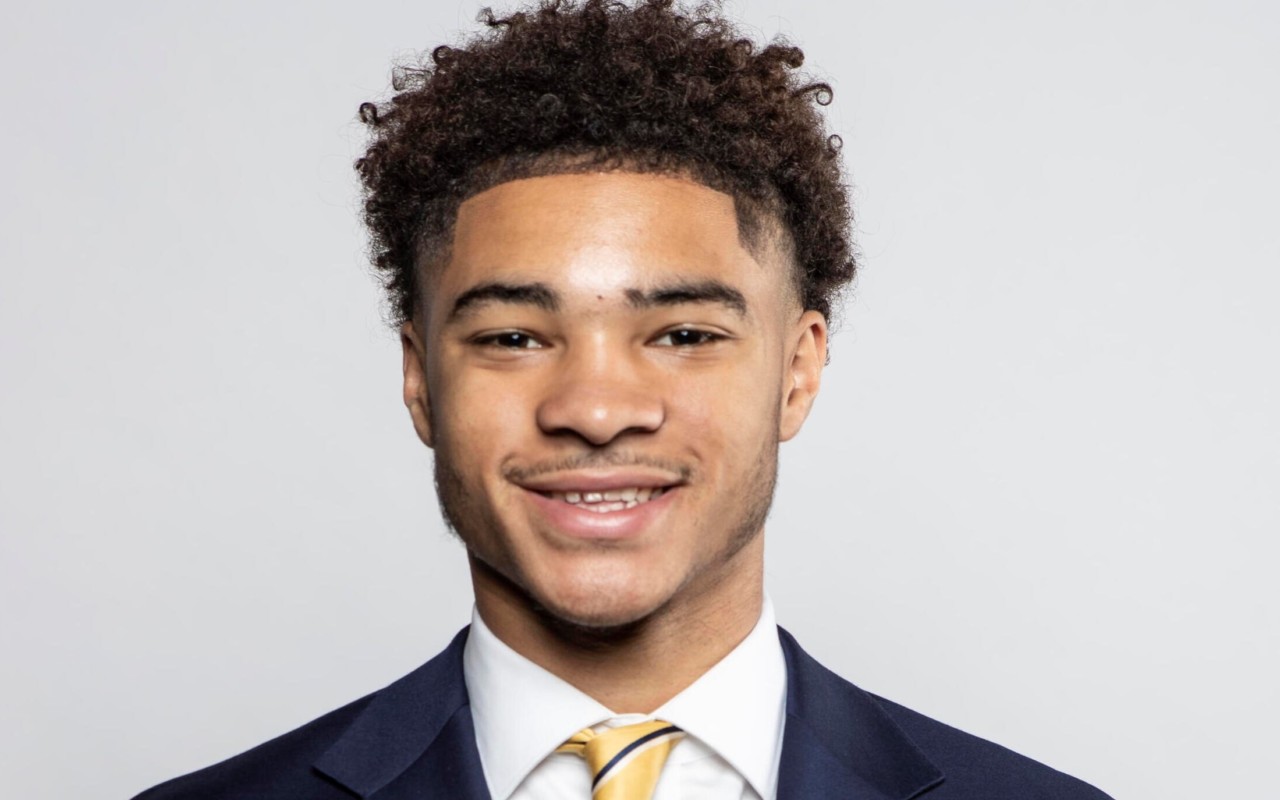 First-Year Scholar Joins Notre Dame Basketball as Walk-On
Posse Scholar Elijah Morgan is a first-year at the University of Notre Dame who, in addition to his academic pursuits, was Notre Dame Men's Basketball's only walk-on player this year. He earned a spot with the famed Fighting Irish, a NCAA Division I team, through a series of pickup games and tryouts this past fall.
Elijah arrived with a strong background in basketball as a four-year varsity player from Jesuit High School in New Orleans, where he was named the New Orleans Catholic League MVP as a senior. He also played on the USA Today All-Louisiana Second Team and as a Louisiana 5A First-Team All-Star.
He played in 12 games this season with Notre Dame.
"I feel that I have worked my entire life to make it here, both academically and athletically," Elijah says. "Walking on to the team has been an experience that I haven't taken for granted."
Elijah said the best part of being both a basketball player and a Posse Scholar has been the different groups of people that he has connected with.
"I have worked my entire life to make it here, both academically and athletically."
"The relationships I have with each group is different, but the common thread is having individuals that I can rely on when I need support," he says, going on to explain that he can be himself in both contexts because of the strength of his friendships.
When it comes to balancing his responsibilities, he acknowledges that time management is key. Elijah has made sure to use his free time around basketball to work on assignments.
"Basketball is such a big commitment, but it's a commitment that I love," he says. "I have made it to this point, and I am going to work as much as possible to take full advantage of this opportunity that I have at this great university."
In the coming year, Elijah looks forward to finalizing a major, potentially in journalism, and diving deeper into academics. He is also focused on elevating his basketball game, already planning the work he will put in over the summer to prepare for next year's season.