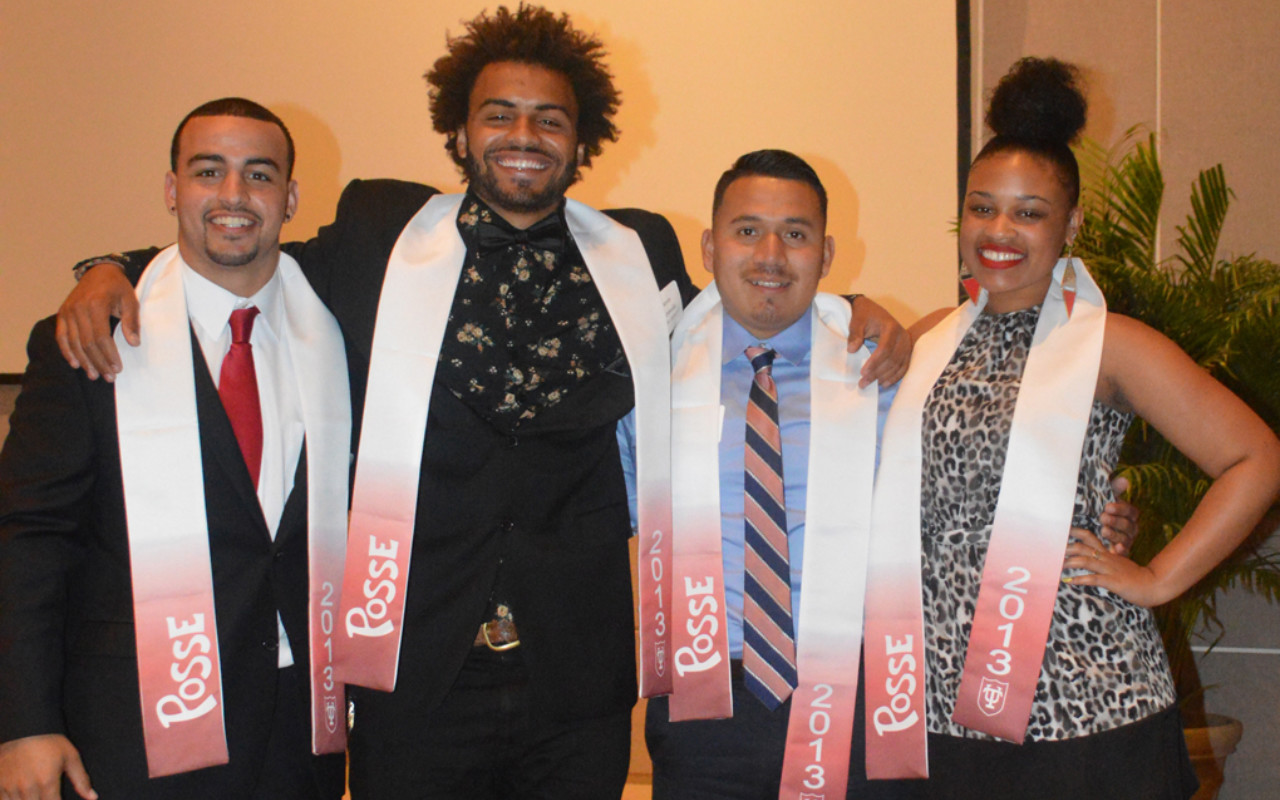 First Tulane Posse Graduates
Tulane University's inaugural Posse graduated in May 2013, paving the way for the continued success of the Posse program on the New Orleans campus. Scholars, their families, and Tulane faculty and staff celebrated the occasion and the accomplishments of the Scholars at the Posse Graduation Celebration.
"Being the first Posse on the Tulane campus has been one of the most defining experiences of my life," says Jasmin Hernandez, who graduated with a degree in psychology and early childhood education. "The many responsibilities, the commitment I had to my Posse, and the high expectations I have for myself have made me a more refined leader."
The post-graduation plans of Tulane's first Posse graduates include many impressive opportunities. Jonathan Mendez and Asia Anderson will return to Los Angeles to work for Teach for America. Mitch Hinton was awarded a prestigious National Science Foundation Graduate Research Fellowship to study behavioral ecology and evolutionary biology at UC Davis. Chris Hanuscin will attend the David Geffen School of Medicine of the University of California, Los Angeles, after finishing a four-year stint on the Tulane football team.
The achievements of this Posse would not have been possible without the leadership and guidance of liaison Mike Hogg, the vice president for student affairs and dean of students, and mentor Kelly Grant, a professor of practice in Tulane's A.B. Freeman School of Business. Both Mike and Kelly were incredible champions of Posse and offered invaluable guidance, support and encouragement to the graduating Scholars.
Since this trailblazing Posse arrived at Tulane in 2009, three additional Posses from Los Angeles and the first Posse from New Orleans joined them. The graduating Scholars have set the bar high, and we welcome them into the Posse Los Angeles alumni community.