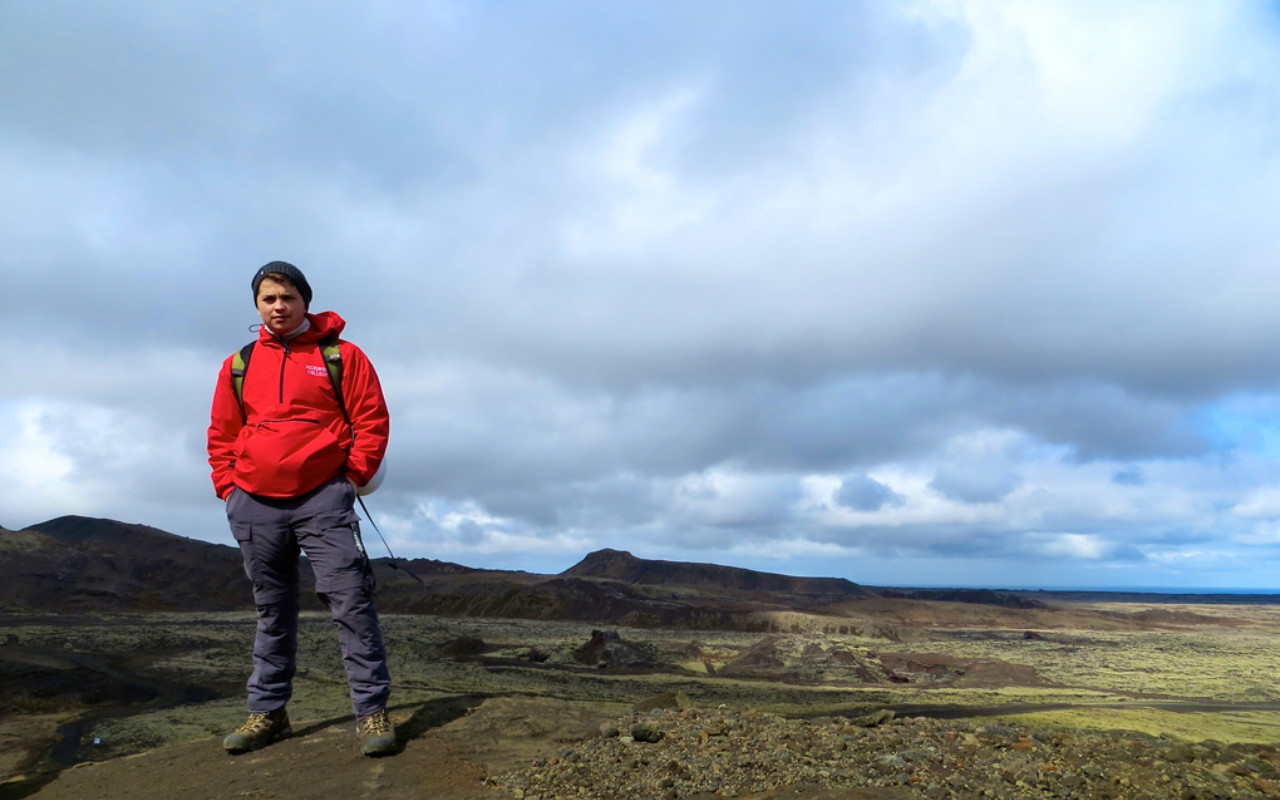 Dickinson Scholar Contributes to Lava Research in Iceland
Dickinson College Scholar Aleksander Perpalaj completed field research in Iceland over the summer, an adventure befitting an aspiring earth scientist. Invited on the trip by Posse mentor and geology professor Ben Edwards, Aleksander was part of a team of students studying pillow lava in Iceland, and icebergs and geological formations in Canada's Baffin Islands.
"There are not many people studying pillow lava, which are volcanic structures that form when lava is extruded under water or ice," says Aleksander. "Through this research we're able to improve our knowledge of glacio-volcanic hazards and the implications it could have on the population. Doing this research has been very engaging and essential in my growth as an earth scientist."
His research cohort included two other students from Dickinson as well as another group from The College of Wooster. Aleksander credits his Posse training with helping him collaborate and communicate well with the other students as they compiled their samples in Iceland and then continued their research at the Syracuse University Lava Lab.
As he prepares to graduate from Dickinson in 2014, Aleksander's successful field research experience will strengthen his applications as he applies to graduate programs in earth science.