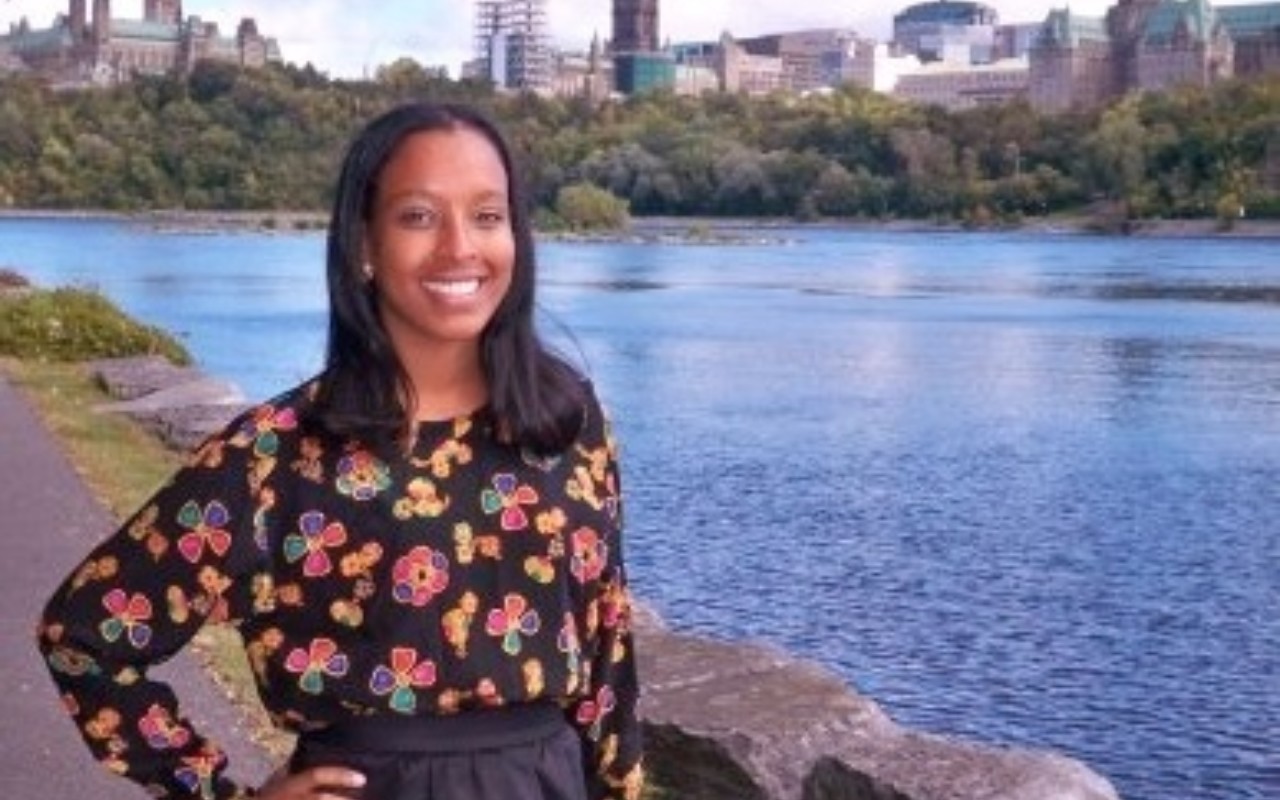 Denison Alum Wins Prestigious CDC Fellowship
Beza Ayalew, previously a McNair Scholar and a Fulbright Scholarship recipient, is now an APTR public health practice and policy fellow at the Centers for Disease Control and Prevention (CDC) in Atlanta, Georgia.
In the Public Health Practice and Policy Branch within the Division of Scientific Education and Professional Development (DSEPD), Beza assists in compiling data to respond to the office of the director for DSEPD, as well as to Congressional and Health and Human Services requests for information about four fellowship programs.
"Our division improves the workforce, which strengthens health systems and improves public health," says Beza, a graduate of Denison University who also holds a master's degree in public health from Boston University. "I wanted to work for the CDC to influence policy and make a larger impact on population health."
Prior to joining the CDC, Beza researched the effects of water and sanitation access in Ethiopia on infant health, studied global health issues at Simon Fraser University, and managed several community health programs and initiatives in her native Boston, Massachusetts.
"There can be a disconnect between research and public health practice," says Beza. "It's so important for public health professionals to gain real exposure to working with community members to be able to think more creatively, critically and analytically about ways to impact public health."
Hoping to address global health inequities as a policy analyst for the federal government, Beza is focused on learning as much as possible from leading experts at the CDC during her fellowship. She also hopes to be a resource to Scholars and other Posse alumni interested in her field.
"It's important to help Scholars and alumni navigate their professional goals, experiences and challenges," says Beza, who has advised Scholars applying for the Fulbright and served on Posse Boston's committee for professional development. "There is so much power in the Posse alumni community."