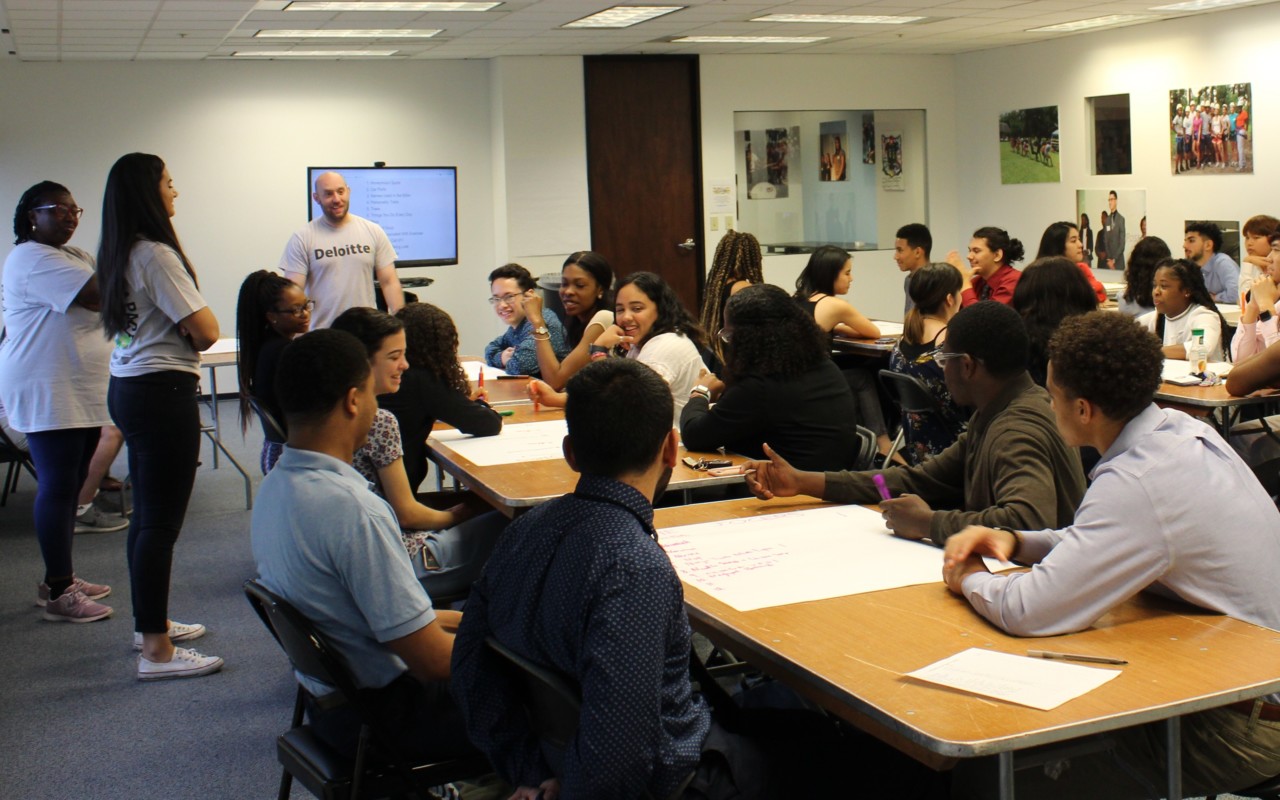 Deloitte Offers Posse Scholars Business Chemistry Training
This past June, volunteers from Deloitte's New Orleans office facilitated a special workshop on business chemistry for Posse Scholars.
Deloitte employees from a range of departments explained the company's unique approach to what they call "the art of relationships" with rising first-year Scholars, who have since matriculated at Case Western Reserve University, Illinois Wesleyan University, Tulane University and the University of Notre Dame.
"It will apply to all our future career choices."
During the three-hour workshop, Scholars reflected on their individual business chemistry assessments and those of their Posse peers. Deloitte employees discussed how Scholars can maximize their individual strengths and navigate career goals, assisted by knowledge of their own personal traits and preferences.
"It was definitely an interesting and eye-opening topic," says Steven Wang, a first-year Scholar at Case Western Reserve University. "It's helpful to start learning early because it will apply to all our future career choices."
The workshop marked the third annual collaboration between Deloitte and Posse New Orleans as part of the company's nationwide day of community service, Deloitte Impact Day.