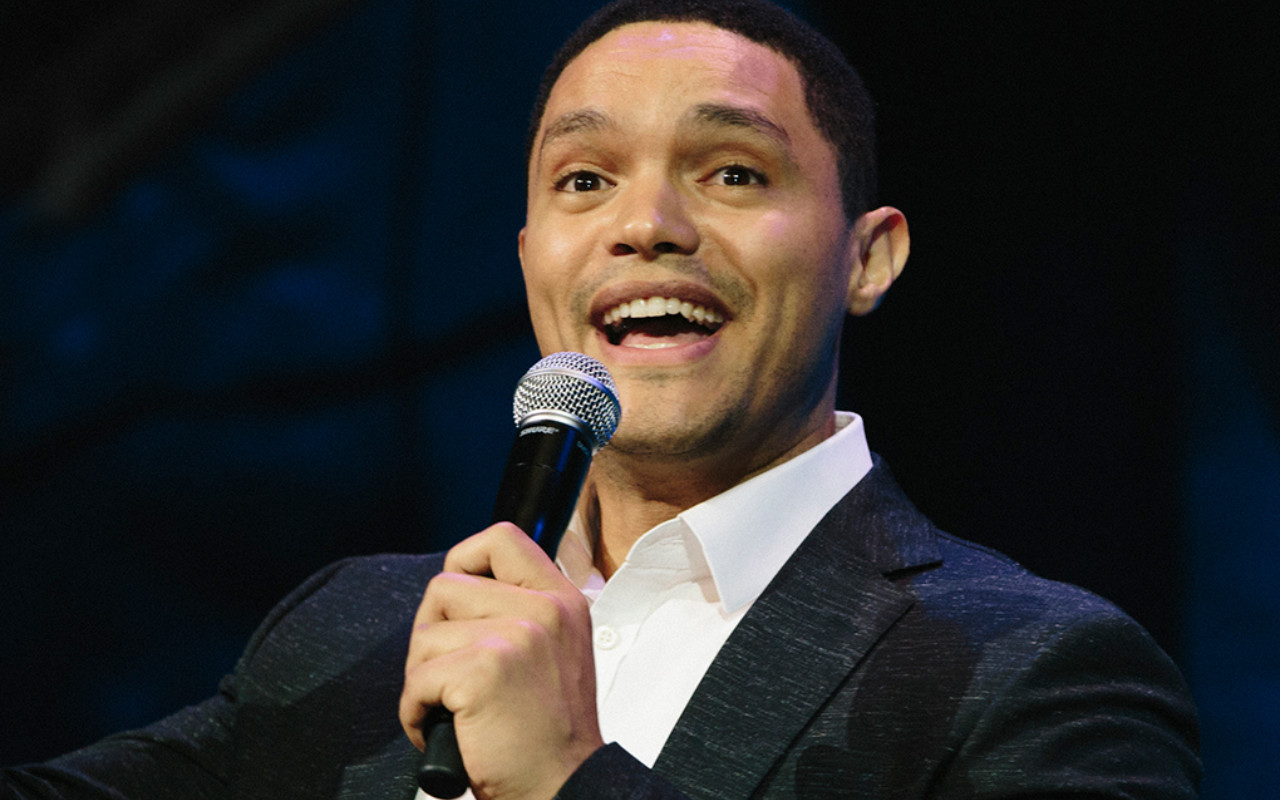 Daily Show's Trevor Noah Performs at Gala
On May 25 close to 600 guests attended The Posse Foundation's annual gala, which raised more than $2 million to support the program and its Scholars. The elegant evening, emceed by NBC News correspondent Harry Smith, recognized the 2016 Posse Stars for their leadership and featured a comedy performance by "The Daily Show" host Trevor Noah.
Posse Star honorees Susan and Bart Winokur are dedicated champions of Scholars, especially for those who attend Brandeis University and Cornell University. Susan is a founding member and chair of Brandeis' Women, Gender and Sexuality Board, and Bart is a trustee and former chair of Brandeis in addition to being a Cornell trustee and alumnus. Their involvement with these top institutions helped form critical partnerships for the Foundation and has benefitted hundreds of Scholars.
Deloitte, an industry leader in consulting, tax and advisory services, also leads when it comes to supporting promising young leaders. CEO Cathy Engelbert accepted a Posse Star in recognition of Deloitte's commitment of nearly $10 million, board service, pro bono work, and career development opportunities for Scholars and alumni.
Posse Star recipient Dr. Eileen B. Wilson-Oyelaran drove efforts to ensure a more equitable campus community as the 17th president of Kalamazoo College. Her dedication to representational diversity included partnering with Posse and, to date, recruiting 82 Scholars to attend the college.
Middlebury College Posse alumna Rana Abdelhamid was honored with a Posse Star in recognition of her tremendous impact as founder and CEO of the Women's Initiative for Self Empowerment, an organization that creates a community of Muslim female leaders through self-defense, entrepreneurship and storytelling.
Guests were treated to a special performance by Trevor Noah, comedian, actor and host of Comedy Central's award-winning "The Daily Show." Adding to the star power were former governors Deval Patrick and David Patterson, former New York City mayor and Posse board member David N. Dinkins, presidents of prestigious colleges and universities, major corporate and philanthropic leaders, Posse Scholars and alumni, and hundreds of Posse supporters.
Posse is grateful to Comedy Central for producing special video presentations for each of the evening's honorees and to the generous sponsors who helped make the annual gala a success.
Below are excerpts from the speech by Posse Star honoree and Middlebury College Posse alumna Rana Abdelhamid:
At Middlebury College I met incredibly inspiring students, administrators and professors who taught me about myself, patiently worked with me when I made mistakes, and supported me in my efforts to create community and organize on campus. And when times were rough, it was Posse mentors and Scholars who helped me through it all.
For the past five years, Posse has been the bright light in moments of darkness reminding me that I was not alone, that I was part of a community, that I belonged. This is the magic of Posse. It helps Scholars establish genuine relationships with students across different backgrounds with diverse stories, during a time when our nation is increasingly becoming polarized.
Divisive rhetoric has had violent consequences on my community and the lives of dozens of young women I work with, many of whom have faced assaults, bullying and harassment.
But, as I look around this room, I see allies, mentors, visionaries, activists, Deborah Bial, my incredible family and friends. People who time and time again have recognized the importance of pluralism, diversity and inclusion in a way that celebrates and elevates difference as a true strength. Movements like Posse and the spaces we're creating at the Women's Initiative for Self Empowerment are adding more seats to tables, inspiring movements and changing the face of leadership by reminding everyone that they belong.