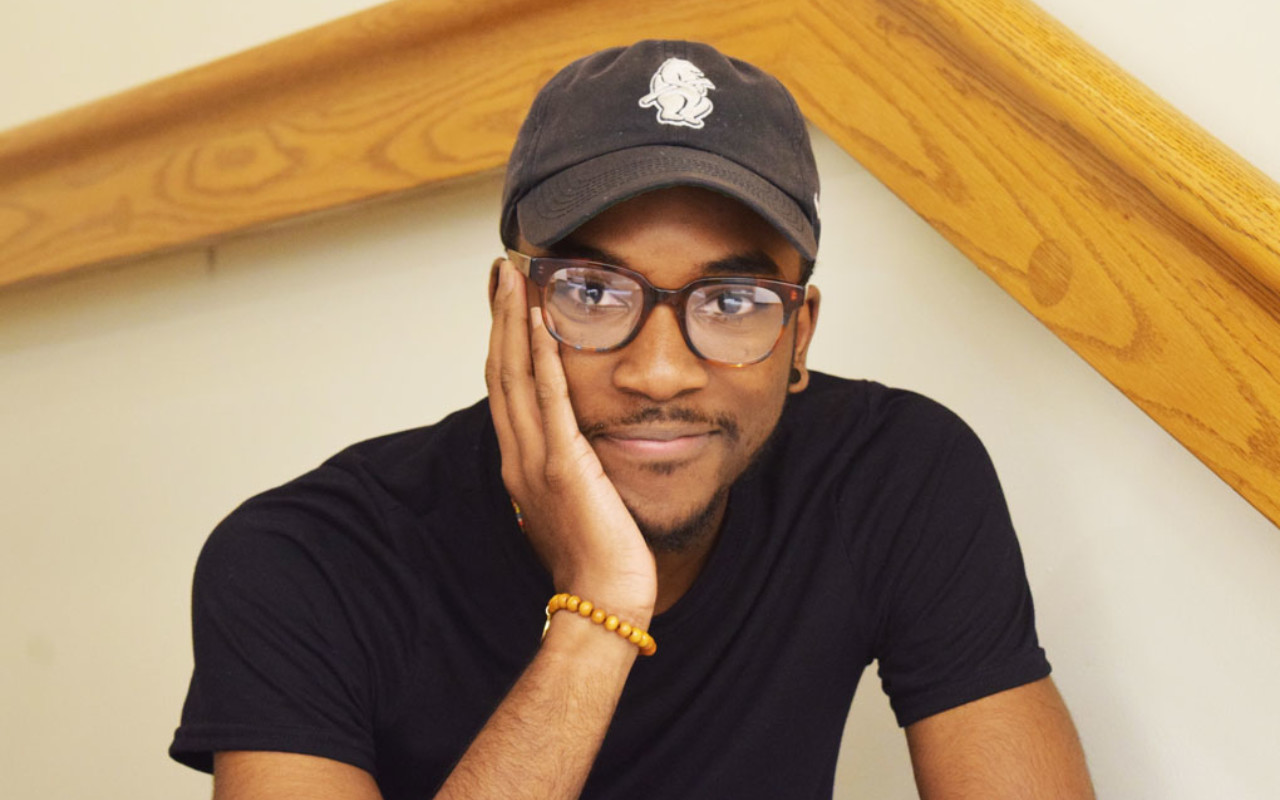 Connecticut College Scholar Embraces Campus During First Year
Andre Thomas (A.T) enrolled at Connecticut College in the fall of 2016 and quickly became an exceptionally active member of the campus community.
Considering a double major in psychology and theater, A.T. was cast in the Main Stage Season of Twelfth Night last November and is currently in rehearsals for Sarah Ruhl's Eurydice as part of the Theater Capstone Festival taking place this spring.
He has also joined the Honor Council, a group that hears disciplinary cases regarding students who may have broken the college's honor code. During his first semester, A.T. worked in the Career Office and was chosen to serve on a task force alongside a trustee and the dean of the college, Jefferson A. Singer.
\"The best way to describe A.T.'s impact on Conn is to say that it is hard to imagine this campus without him," says Jefferson. "He is a tour guide, works in the Career Center, appeared in our mainstage production of Twelfth Night, serves as a peer health educator and was elected to our Honor Council to oversee student conduct concerns. He is the embodiment of an engaged and dedicated campus leader.\"
"I've really enjoyed the independence I have on campus," says A.T. "I did not want to be bored, so I joined a lot of clubs and put myself out there."
As A.T. looks ahead at the next three years, the possibilities seem endless. "I am glad that Posse was meant for me," he says. "I have gained so much already from the experience."