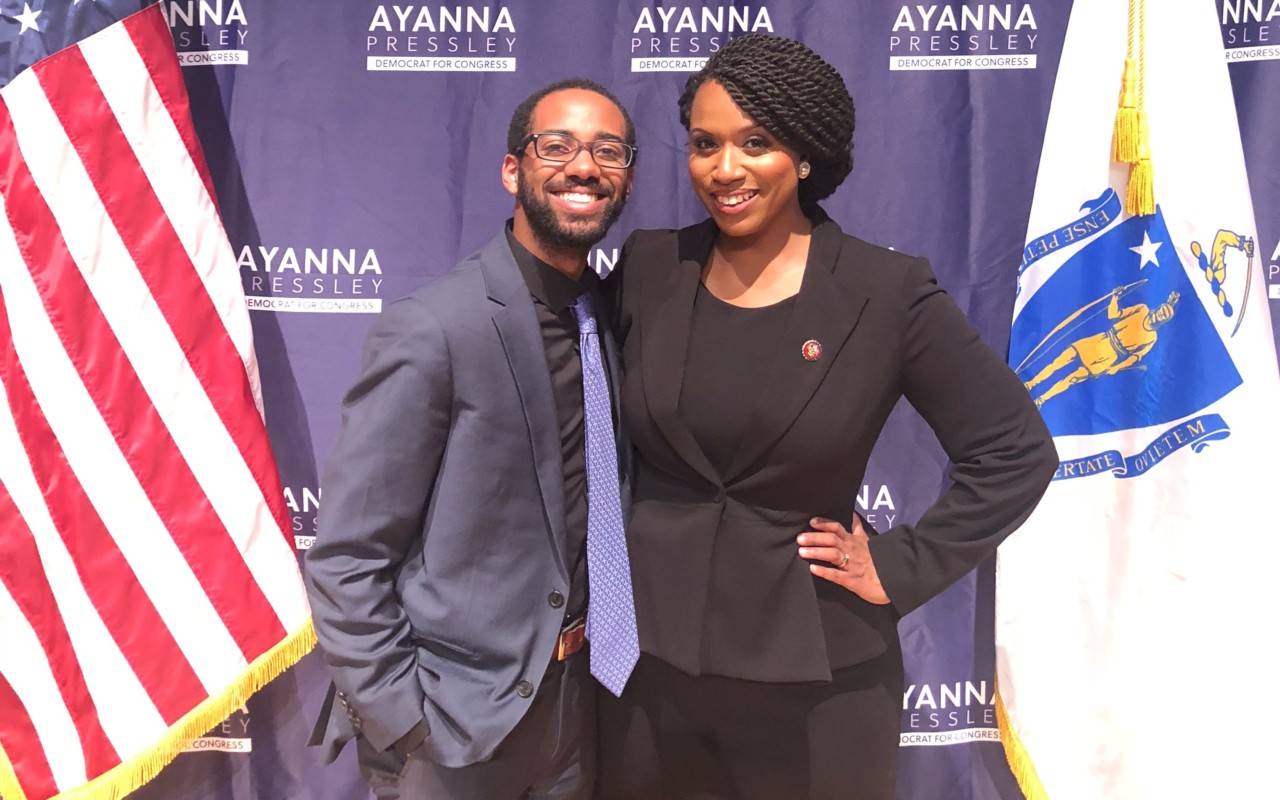 Centre Alum Becomes Legislative Correspondent on Capitol Hill
Dennis Barrett, a Centre College Posse alumnus from Boston, is the Capitol Hill legislative correspondent for Congresswoman Ayanna Pressley, representing the 7th district of Massachusetts. A first-generation college graduate, he sees the role as a way to help increase opportunities for people in his hometown and the country at large.
"The Congresswoman and I have very similar stories in terms of our education and how we got to where we are and the sacrifices our parents made," Dennis says. "It's a privilege every day to come into this office and get to do this work."
"I am so grateful for Dennis's commitment to this work and his contributions to our team," says Congresswoman Pressley. "The 7th is his home and he brings strong district connections and a willingness to go the extra mile to deliver on behalf of folks back home. His life experiences inform the work he does. He was already making great contributions on Capitol Hill before he joined our team but I couldn't be more grateful for his acumen, dedication, and diligence, in my early days in Congress. Dennis offers a steadiness that cuts through the noise of Washington and reminds us that this work is about the people."
"It's a privilege every day to get to do this work."
Dennis grew up in and around Boston in a supportive "blended" family. In high school, a passion for politics and civic engagement took root. During his sophomore, junior and senior years, Dennis served as class vice president and became involved in several school-wide initiatives—including a campaign to end bullying and empower students to take a stand.
"That got me exposed to politics and speaking in front of people," he says.
After learning about the Posse Scholarship to Centre College, Dennis jumped at the opportunity, excited by the institution's active student council.
"When I found out I got the scholarship, I started screaming into the phone," Dennis says. "I remember screaming, 'Dad, Dad, Dad I got it!' It was a moment that still lives with me."
While at Centre, Dennis secured internships with the campaigns of city councilor and Boston Mayoral candidate John Connolly and Kentucky State Auditor Adam Edelen, and a fulltime position on Martha Coakley's gubernatorial campaign, which the College accommodated.
When Dennis decided to apply for a position in Congresswoman Pressley's office, he put out a number of feelers, using networks from the church where his parents are pastors and his Posse Boston community. His resume landed "about eight different ways," one of which was via Jackney Joseph, a Bryn Mawr graduate he only later learned was a Posse alum.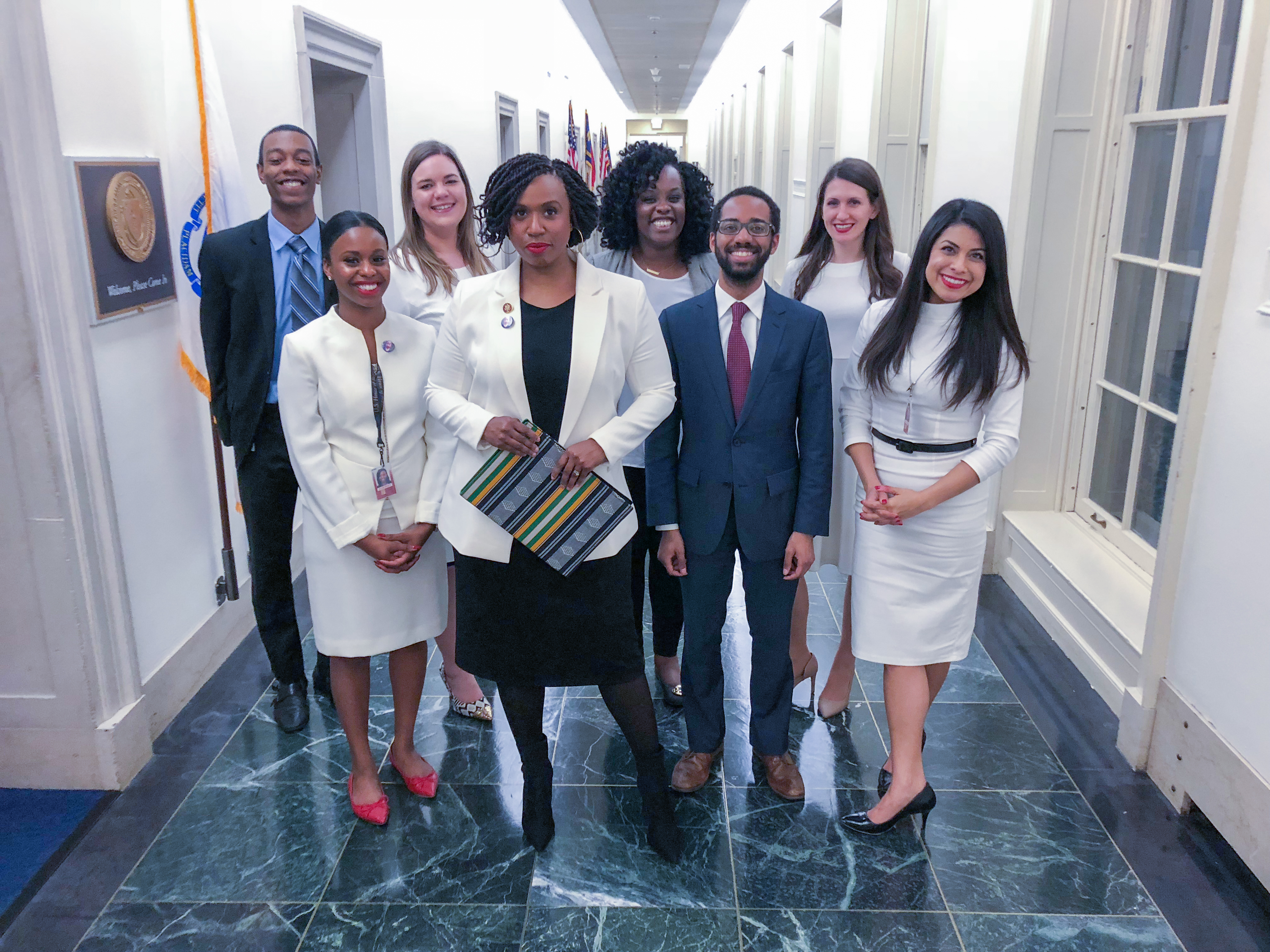 Dennis's first few weeks on the Hill have included memorable moments such as the State of the Union address and a chance meeting (documented on Twitter!) with Georgia's 2018 gubernatorial candidate Stacey Abrams, the first African-American woman to win a major party's nomination for governor in the history of the United States.
"Today, I'm fortunate to be able to work for someone who represents my home district," Dennis says. "I also have the privilege of being able to serve the entire community of Americans. We're all in this together."