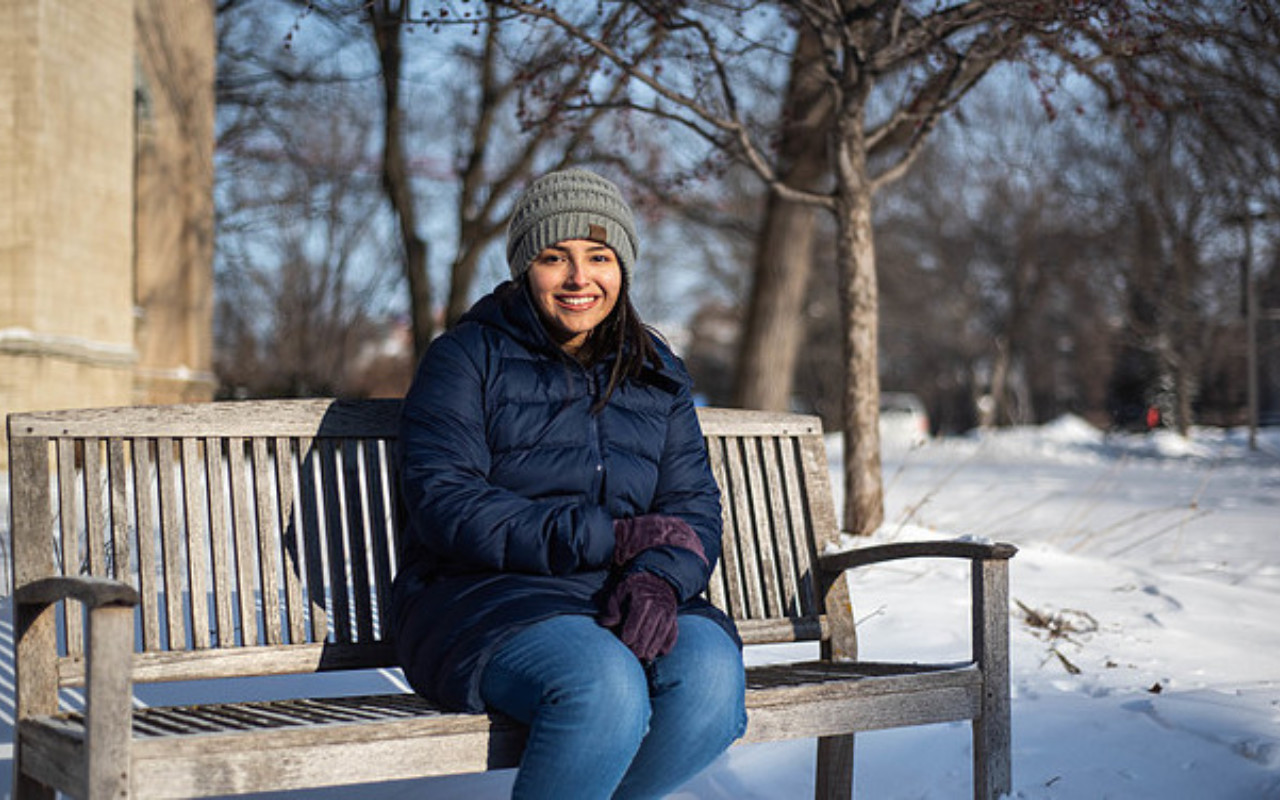 Carleton Scholar On Path to Teaching, Leads as Learning Assistant
Carleton College Posse Scholar Brittany Dominguez is leading on campus as a learning assistant serving her peers.
Brittany arrived at Carleton knowing she wanted to pursue educational studies. She had fallen in love with teaching in high school after interning with Breakthrough Houston, a program devoted to underserved K-12 students in her hometown. When she returned to work there the summer after her first year at Carleton, it pushed her to look at education systems through a different lens.
"I had taken 'Intro to Education' and I found it to be life-changing," she says of a memorable course at Carleton. "It opened my eyes to the vast differences in education each individual gets. Unfortunately, our zip codes often dictate the kind of schooling we receive."
"Unfortunately, our zip codes often dictate the kind of schooling we receive."
As a consultant in Carleton's Writing Center and a tutor with the Center for Community and Civic Engagement's TORCH program, Brittany is gaining hands-on experience for her future. She aims to become a teacher and eventually work in educational policy.
"I realized that there's a gap in education because often policy makers aren't teachers," she says. "I think teaching will be a good foundation for my career, so I can really help people through policy change."
She has devoted particular support to fellow Carleton Posse Scholars who struggled with academics.
"Brittany single-handedly increased the confidence and standing of multiple Posse Scholars," says Stacy Beckwith, professor of Hebrew and Judaic studies and Posse mentor to the cohort beginning their sophomore year.
Beyond teaching work, Brittany is committed to serving Carleton College's Northfield community in a number of ways. She volunteers with the CCCE's Food Recovery Network, which donates unused food from the dining halls to local food shelves, sings in the choir, and serves as communications director for student organization Fellowship for Christ.
Brittany will extend her leadership even further this year as vice-president of the school's student government association.