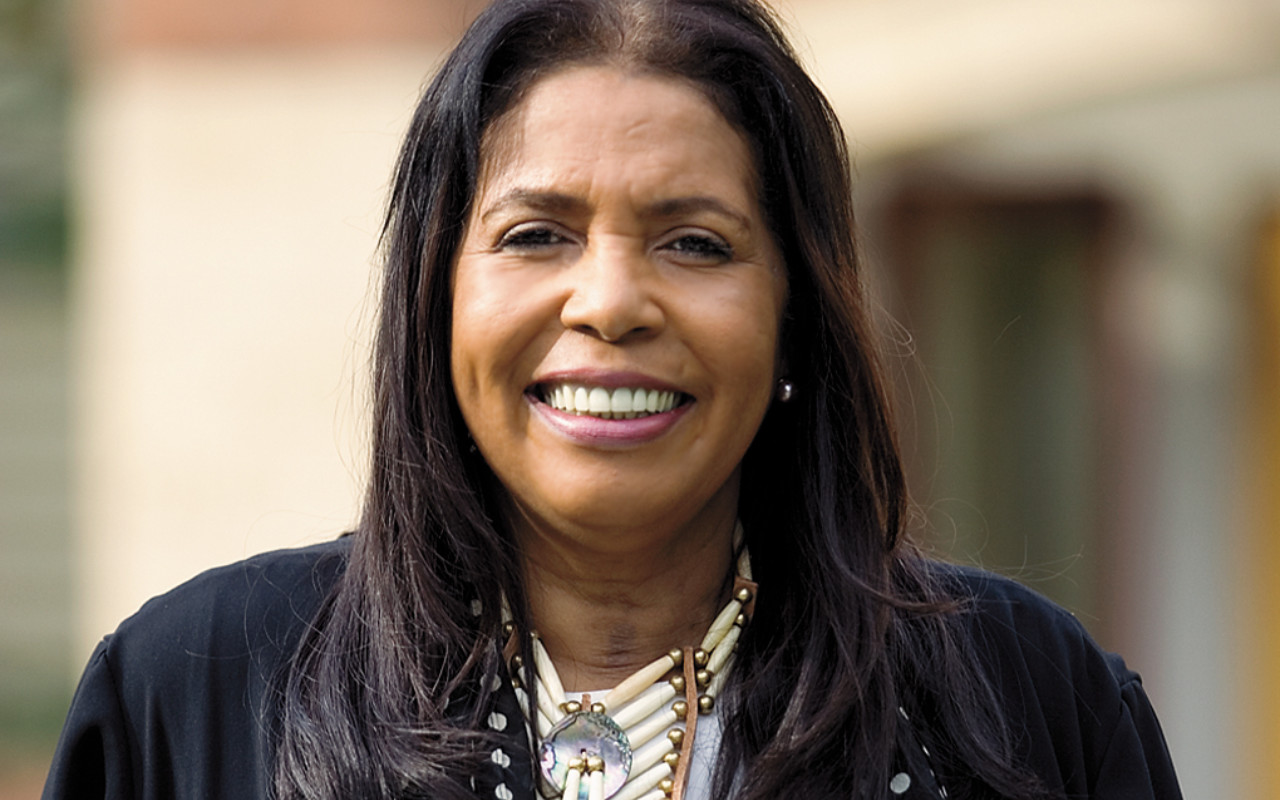 Carleton Dean Prepares Leaders of Tomorrow
Hudlin Wagner, the vice president for student development and dean of students at Carleton College, has spent her career encouraging young adults to pursue education and to be catalysts for change.
"It is critical to develop students' confidence and leadership skills for a multicultural and global society," says Hudlin. "Training and preparing these leaders of tomorrow should be a priority of our educational communities."
A former high school English teacher, Hudlin began her career in higher education as a residential director and vice president for student affairs at Southern Illinois University, from which she had earned bachelor's and master's degrees. Prior to Carleton, Hudlin worked at Shippensberg University in Pennsylvania where she was an adjunct faculty member in the School of Social Work and the associate dean of the School of Graduate Studies and Research.
For more than 20 years, Hudlin has been an invaluable member of the Carleton administration, working to ensure that the campus community provides students with learning experiences and opportunities for civic and community engagement.
"Carleton is a campus that holds diversity, intellectual courage, personal achievement, integrity and social responsibility as core values," says Hudlin. "Students are expected to develop lifelong respect and responsibility for self and others."
"Posse Scholars have the courage to lead the way."
Hudlin has assisted in the Dynamic Assessment Process, Posse's unique evaluation method for identifying Scholars, since Carleton first became a partner institution in 2000. The 13th Posse recruited from the Chicago chapter will matriculate in the fall. Beginning this year, Carleton will select Scholars from Posse Houston.
"Carleton has a vibrant campus culture that encourages students to learn in and out of the classroom," says Posse Chief Operating Officer Matthew Fasciano. "Hudlin has been instrumental in creating an environment in which our Scholars can discover their full potential."
"Posse Scholars have the courage to lead the way," says Hudlin. "They give us the promise of leaders of courage and strength who will create new paths for peace and human sustainability within our global and complex world."
In addition to her work at Carleton, Hudlin consults with school districts, colleges and other organizations on discrimination, alternative dispute resolution, diversity and gender issues, and curriculum development.