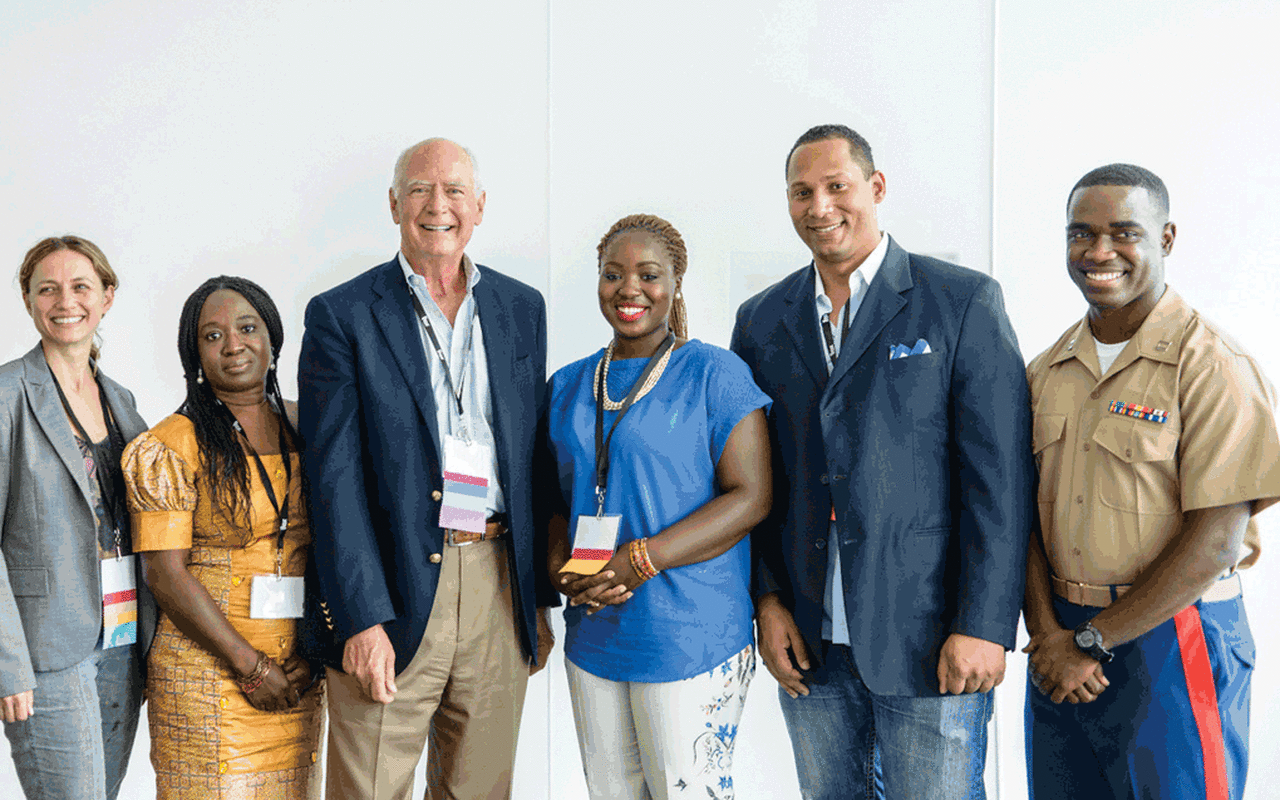 Bucknell Alumna Wins Ainslie Achievement Award
Nadia Marie Sasso, a graduate of Bucknell University, is the 2013 recipient of the Ainslie Alumni Achievement Award. During the annual National Posse Alumni Leadership Conference held in New York City this past August, Nadia was honored for her commitment to social responsibility and her ability to inspire others.
"As a Scholar, I learned the value of building meaningful relationships, embracing diversity and creating change," says Nadia. "I discovered who I was and the power of working with others. I learned what I wanted to do and how I wanted to make an impact in the world."
The American-born daughter of parents who emigrated from Sierra Leone, Nadia's connection to Sierra Leone has always been strong. In 2010, she and two childhood friends founded Yehri Wi Cry (YWC), an organization that distributes birthing kits in Sierra Leone to improve birth and delivery rates and enhance the quality of life for women and children. Beginning with a $10,000 grant from the Davis Foundation, YWC has delivered hundreds of kits to expectant mothers at local hospitals.
"As a Scholar, I learned the value of building relationships, embracing diversity and creating change."
Nadia was named among Katie Couric's "Next Generation of Female Leaders" and the "Phenomenal Women to Watch" of The Culture LP blog. She also received Face2Face Africa magazine's Young African Committed to Excellence award and was recognized by the Los Angeles Urban League for her civic contributions.
A dual major in English and sociology, Nadia honed her leadership skills at Bucknell as co-director of a student-run diversity immersion retreat program, president of the Black Student Union, and founder and president of an empowerment group for women. She received several awards, including the Eleanor D. Decker Prize, given to one woman in the graduating class for upholding the values of Bucknell, and the Change Agent Award for actively advocating for positive change.
Nadia is pursuing her master's degree in American studies from Lehigh University, concentrating in Africana studies and documentary film. Additionally, she is a fashion and new media strategist for Royal Dynamite, an e-commerce brand that supports education in Sierra Leone.