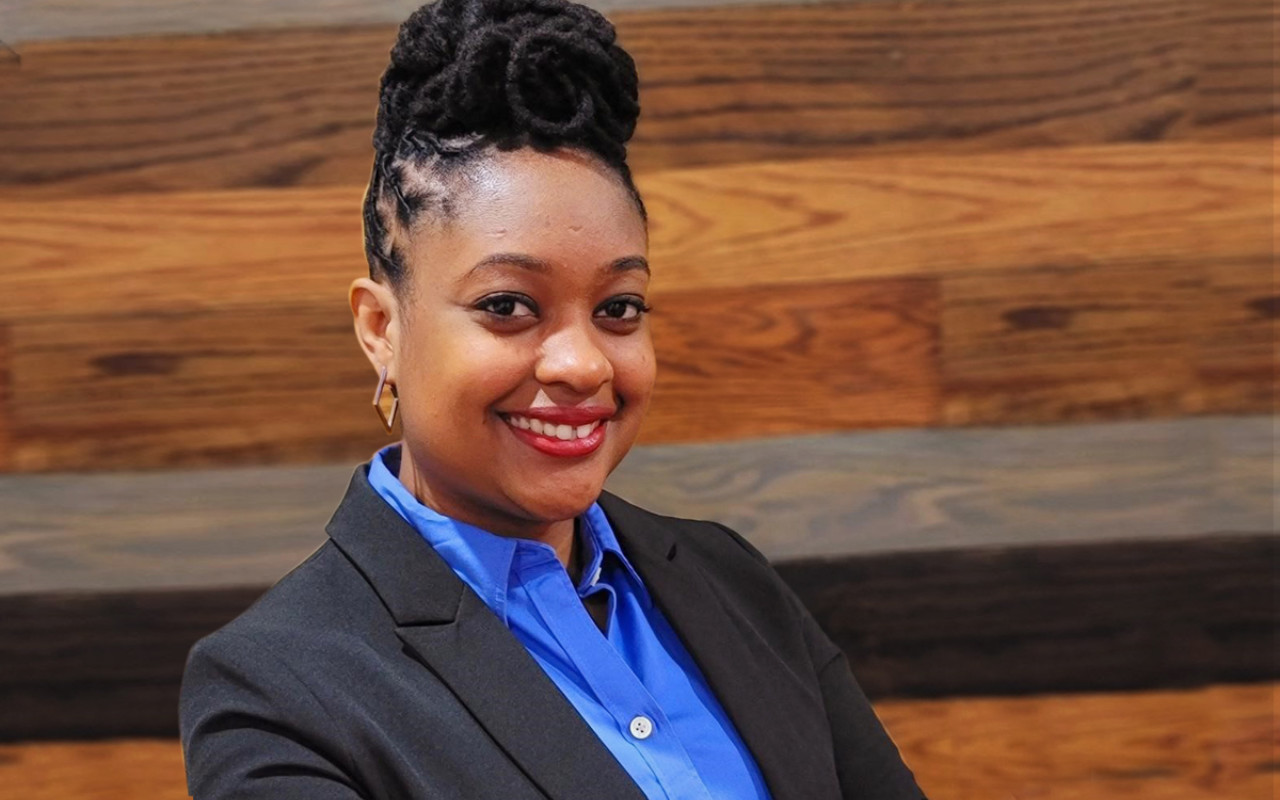 Bucknell Alum Pursues MBA at NYU Stern
Bucknell University alumna Kendra Spruill will attend New York University's Stern School of Business this fall, having built a successful start to her career at the United Way. She will attend Stern with a Consortium Fellowship, which offers fellows access to an extensive network of contacts across partner business schools and companies.
When Kendra graduated from Bucknell in 2017, she joined the United Way's international team to translate and process grants submitted by Latin American partners. She assumed several roles over the past four years, including working with the organization's chief investor relations officer on product management and internal fundraising. In Kendra's most recent position as manager for impact and global results, she used data collection and storytelling to maximize equitable projects and internal staff structure.
These collective experiences fostered Kendra's interest in organizational impact, including talent onboarding strategies and ways to reimagine company policies. So Kendra set her next goal: pursuing a business degree.
"I know how valuable additional support is—without Posse, I would not have made it through Bucknell."
Kendra decided to apply to NYU Stern through the Management Leadership for Tomorrow (MLT) program, utilizing its MBA Prep initiative. Including key practical supports like GMAT coaching, the MLT program aims to guide African American, Latinx and Native American professionals through the graduate school application process, equipping participants with tools to successfully navigate the MBA experience.
"Ever since receiving the Posse Scholarship, I have searched for programs that would assist me through college and graduate school," Kendra says. "I know how valuable additional support is—without Posse, I would not have made it through Bucknell."
As a teenager, when counselors at Friendship High School introduced her to The Posse Foundation Kendra knew it was the right fit because it would open doors to the unknown.
"I knew Posse was going to change my life," she says. "I wanted to attend Bucknell because it was out of state and I knew it would expand my horizons and expose me to new cultures."
Kendra majored in psychology and Spanish, fields that she felt aligned well with her listening and communication skills. She eventually realized that she didn't need to become a therapist or doctor to utilize her majors. In fact, many potential career paths offered ways to leverage skills she learned in her courses.
Now at Stern, Kendra aims to gain a more holistic understanding of the business landscape so she can help companies focus on human capital, retention and diversity efforts. She hopes to one day become a chief culture officer, working to build internal structures that will enrich work climates and company culture.