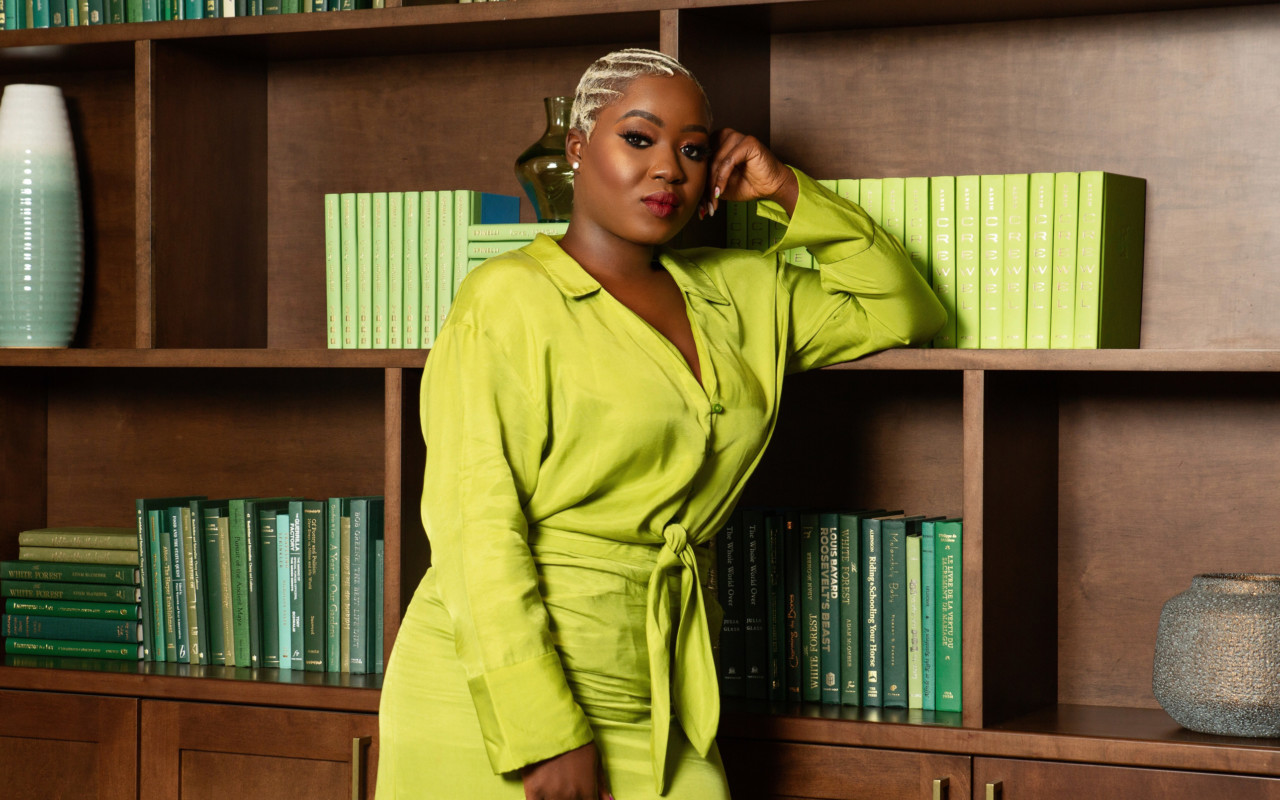 Bucknell Alum Launches Hiring Platform For Diverse Creatives
Bucknell alum Nadia Sasso is disrupting the entertainment industry with her innovative app BlaytorBox. The downloadable service connects companies, brands and filmmakers to BIPOC professionals working in creative fields.
Nadia created the app in response to claims that talented creatives of color are hard to find.
"The freelancer industry is a trillion-dollar industry," says Nadia. "More companies want to work with freelancers. We wanted to make sure that our communities are not behind the curve."
"Posse helped me identify my passion for and skill in storytelling early on. That helped shape every other decision I made."
The BlaytorBox project earned Nadia a finalist position for the Black Ambition Prize, an award created by Grammy-winning artist Pharrell Williams that provides "capital and resources to high-growth startups founded by Black and Hispanic entrepreneurs." With 10 years of professional experience in social innovation, strategic partnerships, and new media, Nadia plans to develop the app as a must-have resource for creatives.
"The platform will eventually grow to include educational videos to support Black creators—or 'blaytors'—as they pursue freelance work," she says.
In addition to her work in the digital staffing space, Nadia is also a documentary filmmaker who focuses on "advocating for the Black experience in the United States." Her first documentary film project, Am I, features the celebrated actor, writer and producer Issa Rae (of Insecure fame) and grapples with bi-cultural identity among West Africans. The film has been featured on media platforms such as Centric, Jet, The Huffington Post, Blavity, The ColorLines, OkayAfrica, Black Enterprise, AfroPunk and has been recognized by film festivals nationally and internationally.
Nadia has a track record of creating community through storytelling and dialogue. As a student at Bucknell, she founded a women's support group, organized step shows, hosted movie screenings and facilitated discussions.
"Posse helped me identify my passion for and skill in storytelling early on," says Nadia. "That helped shape every other decision I made."
At Bucknell, Nadia majored in English and sociology with a concentration in media and culture. She went on to earn an M.A. from Lehigh University and a Ph.D. from Cornell University. Nadia was the recipient of Posse's 2013 Ainslie Alumni Achievement Award, which recognizes the outstanding accomplishments of a Posse alum each year and comes with a $10,000 no-strings-attached prize.