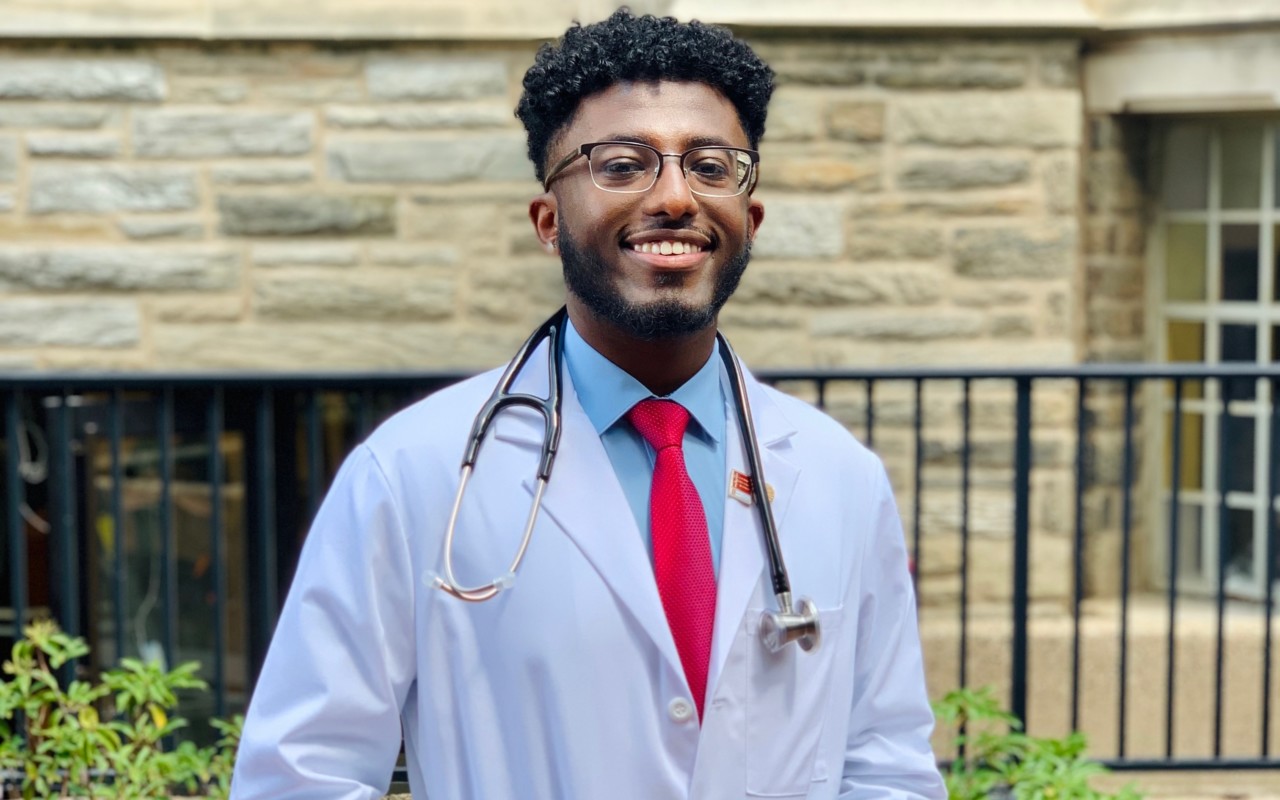 Bucknell Alum Excels in Medical School, Leads Community Health Outreach
Just over a year after graduating from Bucknell University, Posse alumnus Hayalneh Gessessew is headed into his second year at Lewis Katz School of Medicine at Temple University.
Hayalneh was born in Ethiopia and lived there until he was eight years old before immigrating to the United States. He spent the rest of his childhood in Northern Virginia, where he excelled academically in the public school system. He credits his Ethiopian roots with giving him an ingrained work ethic and determination to achieve his goals.
As a high school student, Hayalneh attended a cancer research symposium in Washington, D.C., and was inspired to become a doctor. He started at Bucknell already committed to a future in medicine. Hayalneh says he leaned on his Posse to persist through rigorous pre-med classes.
"We encouraged each other through difficult course work."
"Two others in my Posse were interested in medicine as well," he recalls. "We took similar classes and encouraged each other through difficult course work." Ultimately successful, he decided to dive straight into a medical degree.
Now an aspiring cardiologist, Hayalneh says he searched for a cardiology club at the start of medical school at Temple. Coming up empty-handed, he created his own: the Cardiovascular Urban Reach and Education (CURE) health program, which aims to educate the Philadelphia community about cardiovascular diseases and prevention. The importance of CURE's work has only been amplified by the current pandemic, as pre-existing cardiovascular diseases contribute to higher deaths among COVID-19 patients.
"When communities are already dealing with issues of food insecurity and safety, hypertension and high blood pressure don't end up on the top of their list," Hayalneh says. "I created CURE to spread awareness of these health issues and to offer preventive education."
Hayalneh says his Posse, who he describes as "caring and passionate people," kept him focused on his path to medical school. He now aspires to graduate and complete a residency close to home in D.C., followed by a cardiology fellowship. He aims to eventually open a private practice that will treat and prevent cardiovascular diseases for community members in the D.C. area.