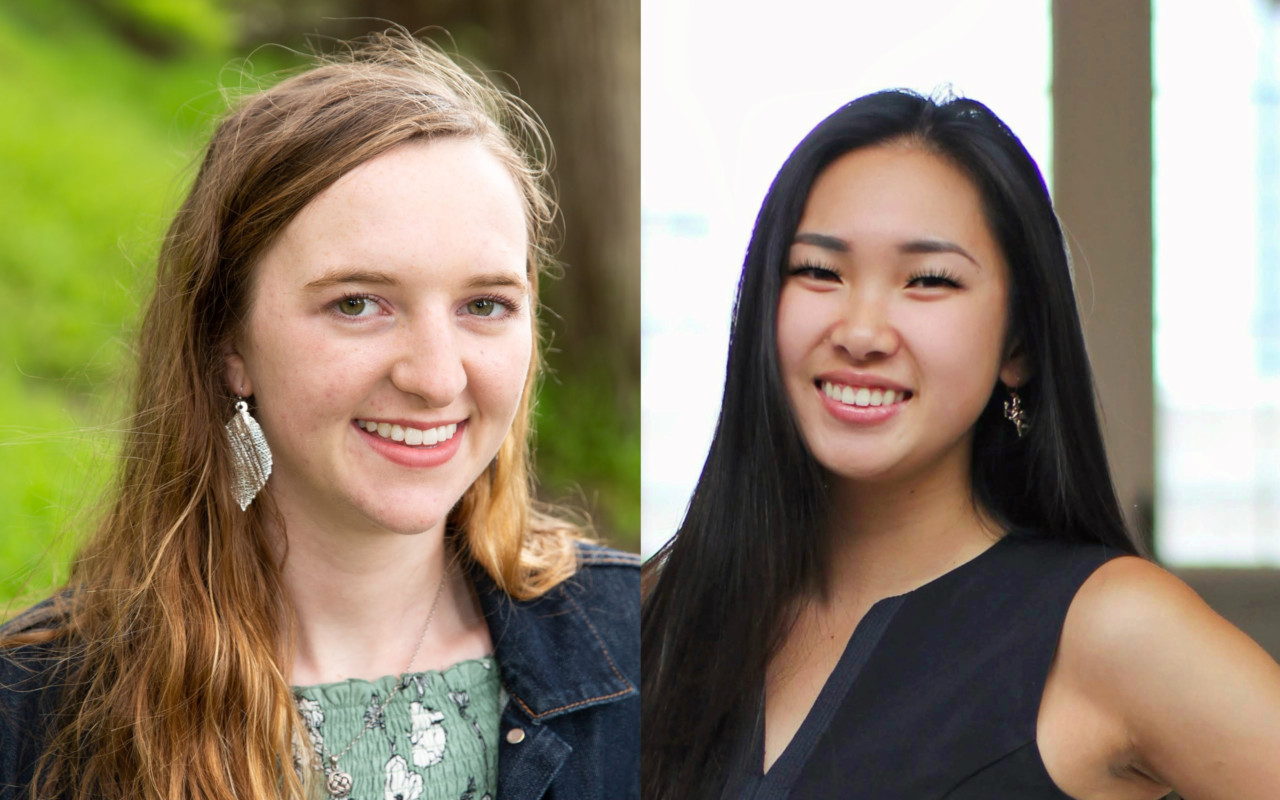 BU Scholars Win Innovation Fellowship for Youth Media Organization
Posse Scholars Charlotte Greenhill and Kaye Chin, sophomores at Boston University, are co-founders of Youth Media Initiative (YMI). The nonprofit serves Bay Area and Boston youth by offering selected participants training in social media management and matching them with paid internships.
With a major in political science, Kaye began the social impact startup as a participant in [email protected]BU, where she received an innovation fellowship to start her own organization.
"I was inspired to start YMI by internships I've had with various nonprofits in the Bay Area," Kaye says. "I noticed many nonprofits don't have designated social media managers due to lack of funding or the high turnover rate of employees."
In refining her vision for YMI, Kaye reached out to fellow Posse Scholar Charlotte, who is majoring in Latin American studies.
"She'd been tossing around ideas for her project for weeks, but nothing stuck," Charlotte recalls. "One night, she came back from taking a shower and said, 'Charlotte! I've got it, I have an idea!' I think we talked it over for hours. I gave feedback and asked a million questions to help fill out and refine the vision."
YMI achieved its first breakthrough when they formed a partnership with Mid-Peninsula Boys and Girls Club in San Mateo, California. The collaboration has challenged YMI to recruit and virtually train youth participants to lead social media outreach and advertising initiatives, with the ultimate focus on mobilizing community members to complete the 2020 Census.
"You learn so much starting a program from ground zero," Charlotte says. "I have a newfound respect for well-established organizations—like Posse—that were once startups. I see the tremendous work it takes."
The Scholars note that much of their YMI experience so far has been taking their 'big break' and running full-speed ahead with it, adapting as they go.
"Launching YMI has challenged me to be inventive, resourceful and bold," Charlotte says.
As they dive into their second year at Boston University, the two Scholars are eager to balance coursework with a continued commitment to building YMI. In the future, Charlotte is interested in a career in public health, while Kaye has her sights set on pursuing youth programming and social impact.