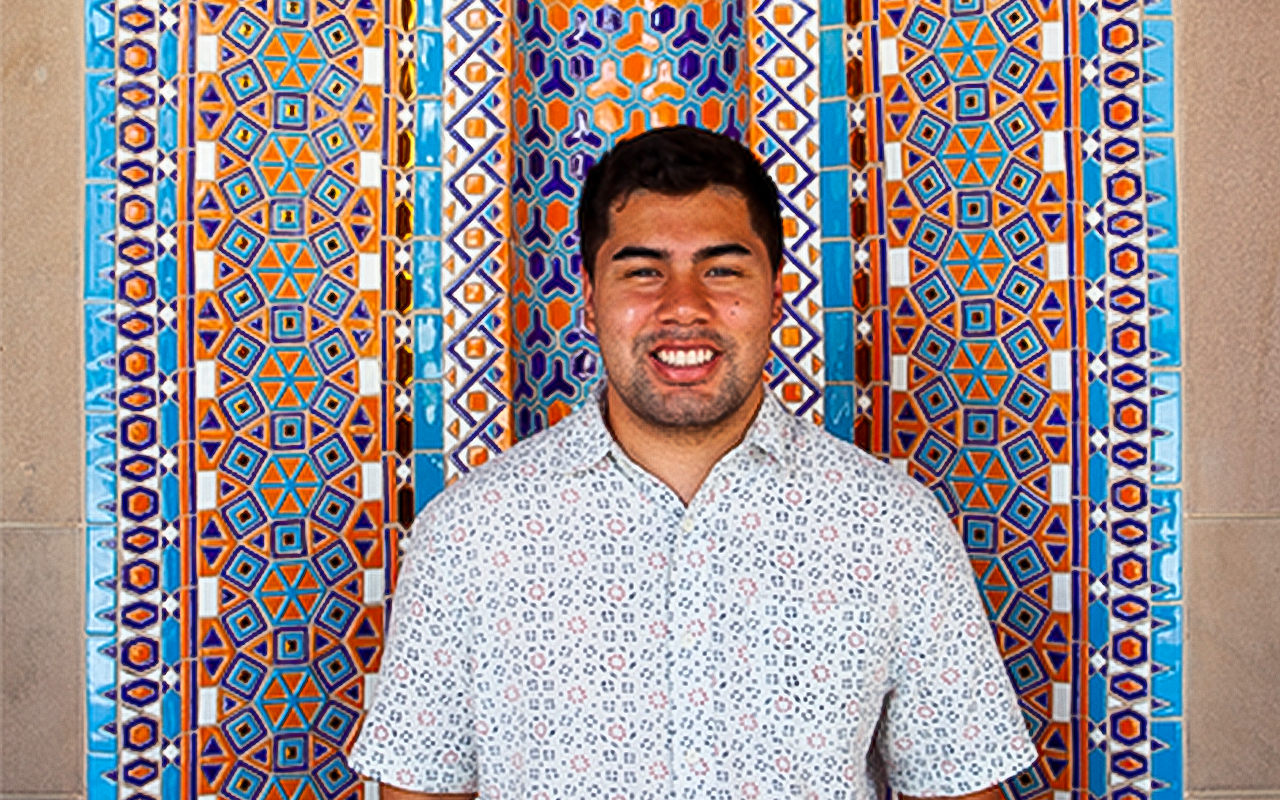 BU Scholar Travels to Oman on Critical Language Scholarship
Augustine Jimenez-Ramirez, a junior at Boston University studying international relations and Arabic, is the first Posse Atlanta Scholar to earn the competitive Critical Language Scholarship (CLS) from the Department of State.
"I want to drive policy decisions towards results that benefit the greater good."
As a recipient of the CLS, Augustine studied abroad this past summer in Ibri, Oman, where he worked to strengthen his Arabic writing, speaking and reading skills. The CLS Program is an intensive overseas language and cultural immersion program for American students enrolled at U.S. colleges and universities. It was a perfect match for Augustine, who says he knew from an early age that he wanted to make a global impact.
"When I began studying Arabic my freshman year of high school, I never imagined that I would have the opportunity to study in the Middle East," he says. "My experience was nothing short of amazing. Not only have I made remarkable progress in my Arabic language skills, but I also learned about the ancient culture and heritage of the Omani people."
Augustine has previously interned at the Atlanta Mayor's Office of Special Events and Office of Immigrant Affairs, and in the United States House of Representatives. He looks to his diverse range of experiences as opportunities to help forge a career in public service.
"I want to drive public service and policy decisions towards results that benefit the greater good," says Augustine.