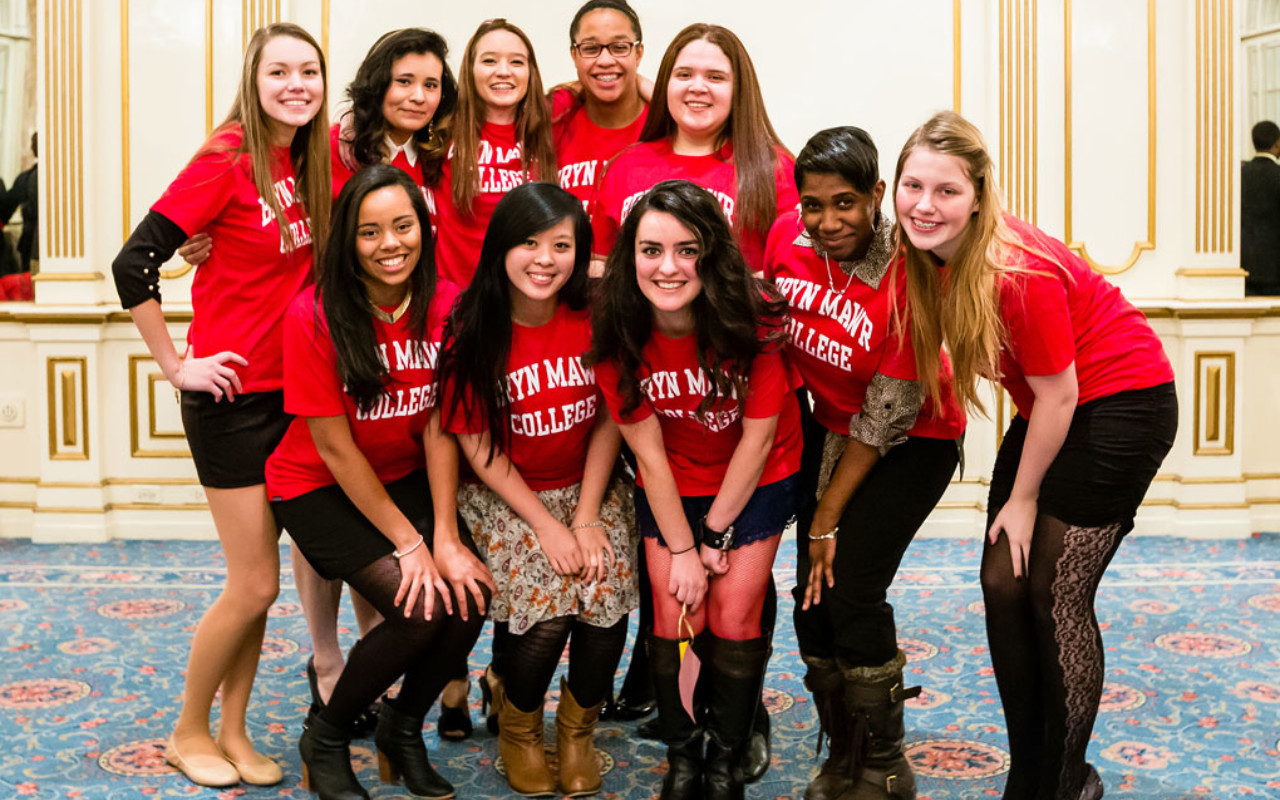 Bryn Mawr Selects First All-Women's STEM Posse
At this year's Awards Ceremony, Posse Boston was excited to introduce Bryn Mawr Posse 13—the first STEM Posse from Posse Boston and the first all-women's STEM Posse in the nation.
"To have women welcomed into the world of science, technology, engineering and math in such a special institution is particularly exciting for Posse," said featured speaker Diane Patrick, First Lady of Massachusetts and a member of The Posse Foundation National Board of Directors.
Posse Boston is thrilled to introduce the talented young women of its inaugural Bryn Mawr STEM Posse.
Alexa Gjonca is passionate about math and excited about joining the powerful and supportive community of women at Bryn Mawr. She is on the cross-country and track varsity teams at her school, where she is a role model for younger student athletes.
Ana Azevedo is both a talented leader and scientist. She is president of her class and participates in her school's STEM club, organizing opportunities for the club to meet with CEOs of biotechnology companies. Ana will pursue a degree in neurology.
Blanca Lopez's biology teacher recommended her for an after-school neuroscience program at Boston University, which sparked her passion for studying the brain. Blanca is a peer tutor and captain of the volleyball team.
Carol Bowe started a recycling program at her high school that has been adopted in all Boston Public Schools. She also serves as a Green School student ambassador. For her outstanding commitment to environmental issues, Carol has twice received the President's Environmental Youth Award.
Fransheska Clara is the president of her high school's STEM club, which introduces its members to different career opportunities in STEM fields. Over the summer, Fransheska interned in a research lab where she assisted lab technicians in their research on diminishing local rabbit populations.
Grisilda Bakiasi is a member of her high school's robotics team and has competed with them on the national level, building robots that can complete a variety of tasks, including putting a ball through a net. She looks forward to pursuing her interest in engineering at Bryn Mawr.
Kristian Sumner's eyes light up when she talks about her love of biology and living organisms. She enjoys helping others understand biology concepts. Kristian is also vice president of her school's student council, a mentor to a middle school student and a singer in a gospel choir.
Shakhari Badgett has a passion for numbers and plans to study math in college. A leader in her community, Shakhari tutors other young people and organizes experiences to push them outside their comfort zones and broaden their worldviews.
Siobhan Glynn excels in math and science, hoping to better understand and one day find solutions to the challenges faced by people with Asperger's Syndrome. She also participates in student action club, mentoring students and helping them get involved in their community. Siobhan is currently the president of the drama club.
Teresa La wants to be a dentist, explaining that teeth can be like works of art. She loves both science and art, and is looking forward to combining both these passions in college. Teresa is also vice president and co-founder of her school's psychology club.