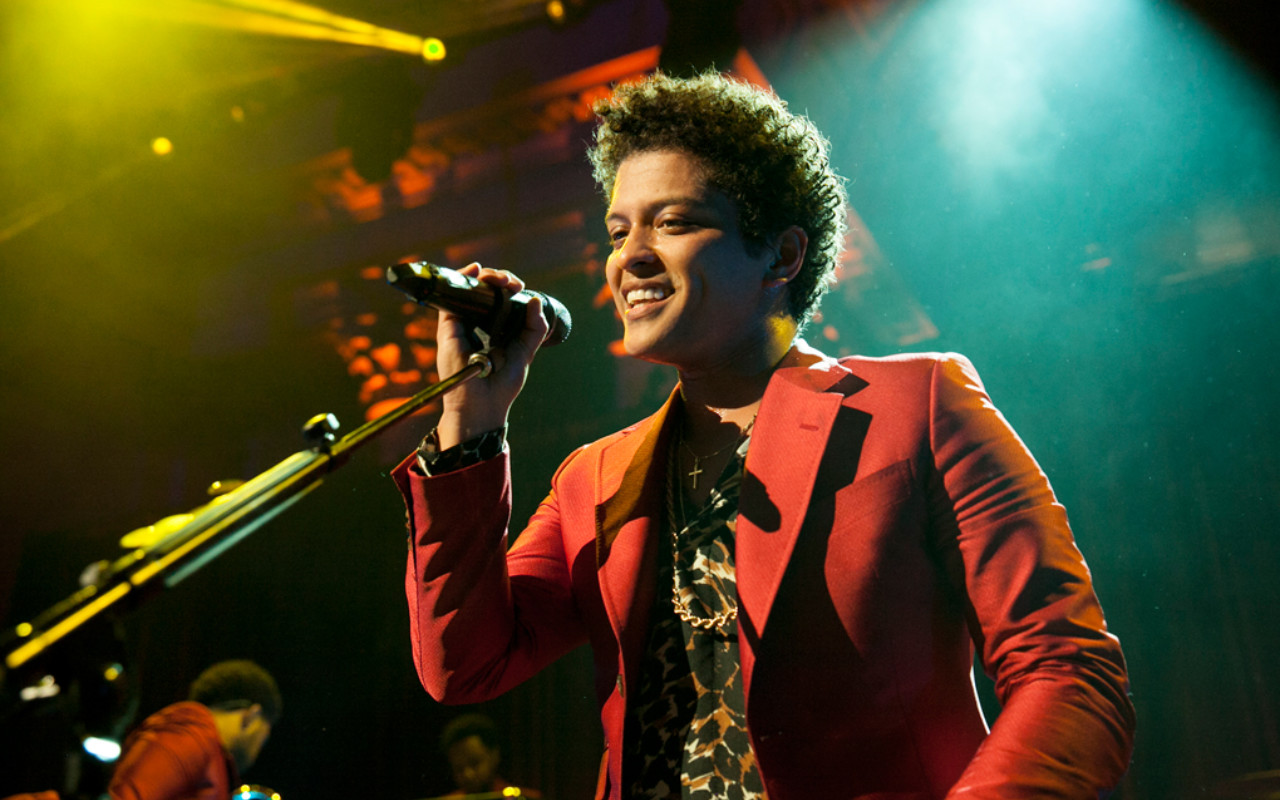 Bruno Mars Performs at Annual Posse Gala
On May 22, singing sensation Bruno Mars took the stage at Cipriani Wall Street in downtown Manhattan, offering an energetic benefit concert that packed the dance floor as part of The Posse Foundation's Annual Gala,
An Evening of Stars
. The gala honored three individuals and a corporation whose leadership has made a significant impact at Posse, in the field of education, and in the lives of young people. With nearly 800 guests—including 100 Posse alumni—the event raised $2.1 million to support the Posse program.
United States Senator Bill Bradley and Posse alumna Becky Yang presented Joe Plumeri, the non-executive chairman of Willis Group Holdings, with the evening's first Posse Star. Well-known for his success in the insurance industry, Joe is an active philanthropist who has inspired Scholars and alumni with his impassioned advice to take chances and approach life with vision and integrity.

During his tenure as the 16th President of Lafayette College, Daniel H. Weiss demonstrated the college's commitment to equity and excellence in higher education. Lafayette doubled the Posse program on campus under his leadership, selecting Scholars from both New York City and Washington, D.C. The 12th Lafayette Posse from New York presented Daniel with his Posse Star.

UniWorld Group CEO and Posse alumna Monique L. Nelson accepted a Posse Star from members of her Vanderbilt University Posse on behalf of UniWorld, the longest-standing multicultural branding and full-service advertising agency in the country.

The Honorable David N. Dinkins, the 106th mayor of New York City, presented the final Posse Star to Posse alumna Gabrielle Horowitz-Prisco. As director of the Correctional Association of New York's Juvenile Justice Project, Gabrielle is a passionate advocate for youth rights. Her tireless work gives voice and opportunity to children in New York City.

The gala was a success thanks to the support of many partners, including Comedy Central who generously produced special video presentations for each honoree. Posse is also grateful to 60 Minutes Correspondent Lesley Stahl who emceed the gala for the 10th consecutive year and to actor John Leguizamo who made a special appearance.

---
Below are excerpts from a speech given by gala honoree and Posse alumna Gabrielle Horowitz-Prisco.

[As a student at Vanderbilt University] I realized there were adults who had the power to change the structural conditions of young people's lives and increase their chances of manifesting their full potential. I realized I wanted to be one of those adults. …
[Later], as an attorney for children in Family Court, I often observed juvenile delinquency cases while I sat in the back of the courtroom waiting for my own cases to start. The overwhelming majority of juvenile delinquency cases involve children of color from low-income families, most of them boys. Many of these children are prosecuted and sent to jails and prisons for low-level non-violent misdemeanor offenses. …

Well, in New York City, kids traveling to and from pre-trial detention centers are also shackled at the feet with "leg irons."
I would see how, after the officers unlocked the handcuffs, many of these boys kept their wrists and hands tightly crossed over one another—in the very same position as when the cuffs were on. And I would ask myself: What have we done when we have taught entire groups of children to handcuff themselves—when the handcuffs become invisible? Another way is possible. …
The Posse Foundation teaches us that young people thrive when their inner talents are recognized, nurtured and supported by those around them.