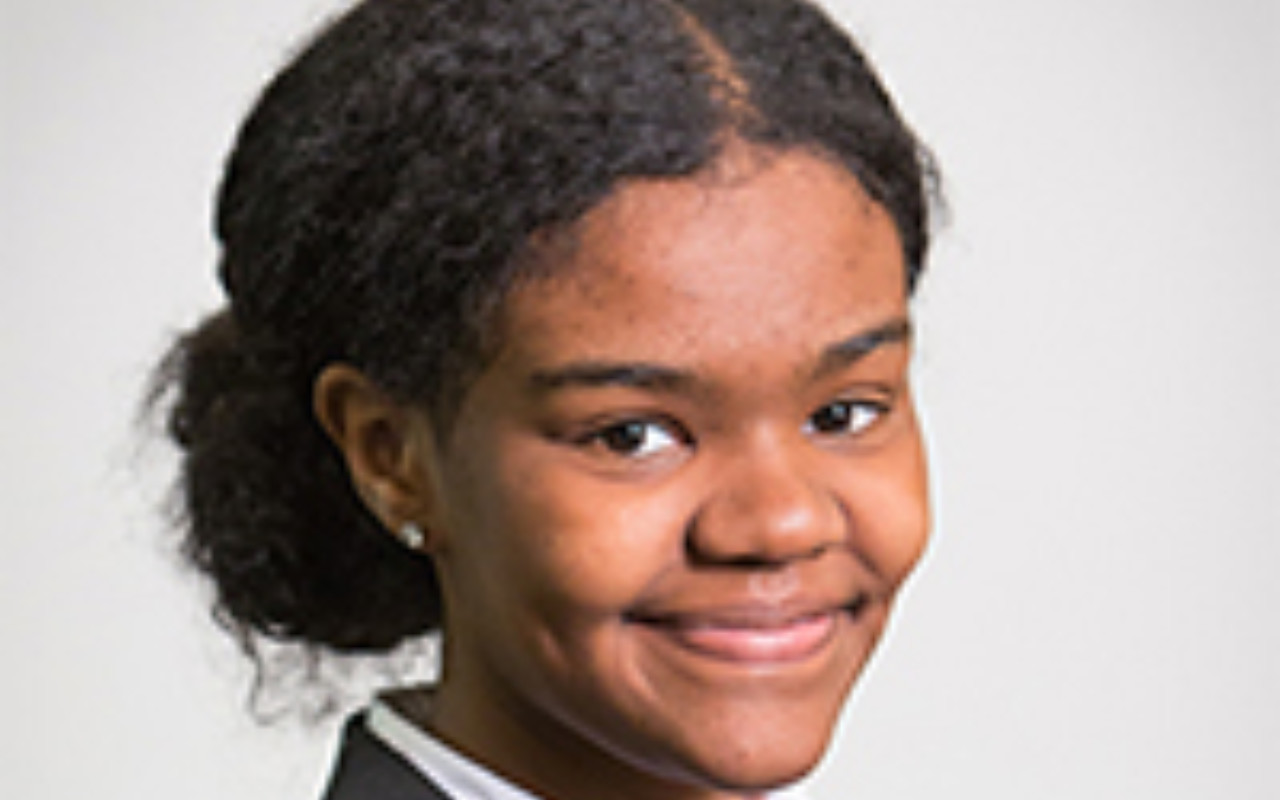 Brandeis Scholar Earns Two White House Invitations
Shortly after receiving an initial invitation to participate in the White House Science Fair in April, Nicole O'Dell, a rising first-year Scholar at Brandeis University, was one of a few outstanding young women scientists and engineers to exhibit their award-winning science projects at the White House's inaugural The United State of Women Summit in June.
Nicole's project titled, "Will Low Dose Radiation Affect the Growth of Diagnostic Specimens?\" won first place at competition hosted by the National Organization of Black Chemists and Chemical Engineers.
"The opportunity to participate in the summit was an empowering experience," says Nicole. "It was a wonderful networking experience. I attended some interesting panels, and I was able to listen to great speakers, including President Obama, First Lady Michelle Obama, Vice President Joe Biden, Warren Buffet, Oprah Winfrey and Kerry Washington.\"
The United State of Women Summit brought together experts, advocates and grassroots leaders to celebrate the progress made on behalf of women and girls and to chart a course for the future by discussing innovative solutions to the barriers women and girls still face.
"Posse Atlanta is so proud of Nicole's achievements, especially as she pursues her interest in the STEM field," said Posse Atlanta Director Zenith Houston. "The opportunity to receive two invitations to the White House within a few months is an incredible honor. We are so excited to support Nicole's interest in the sciences and look forward to many more opportunities for Nicole as a Posse Scholar at Brandeis University."