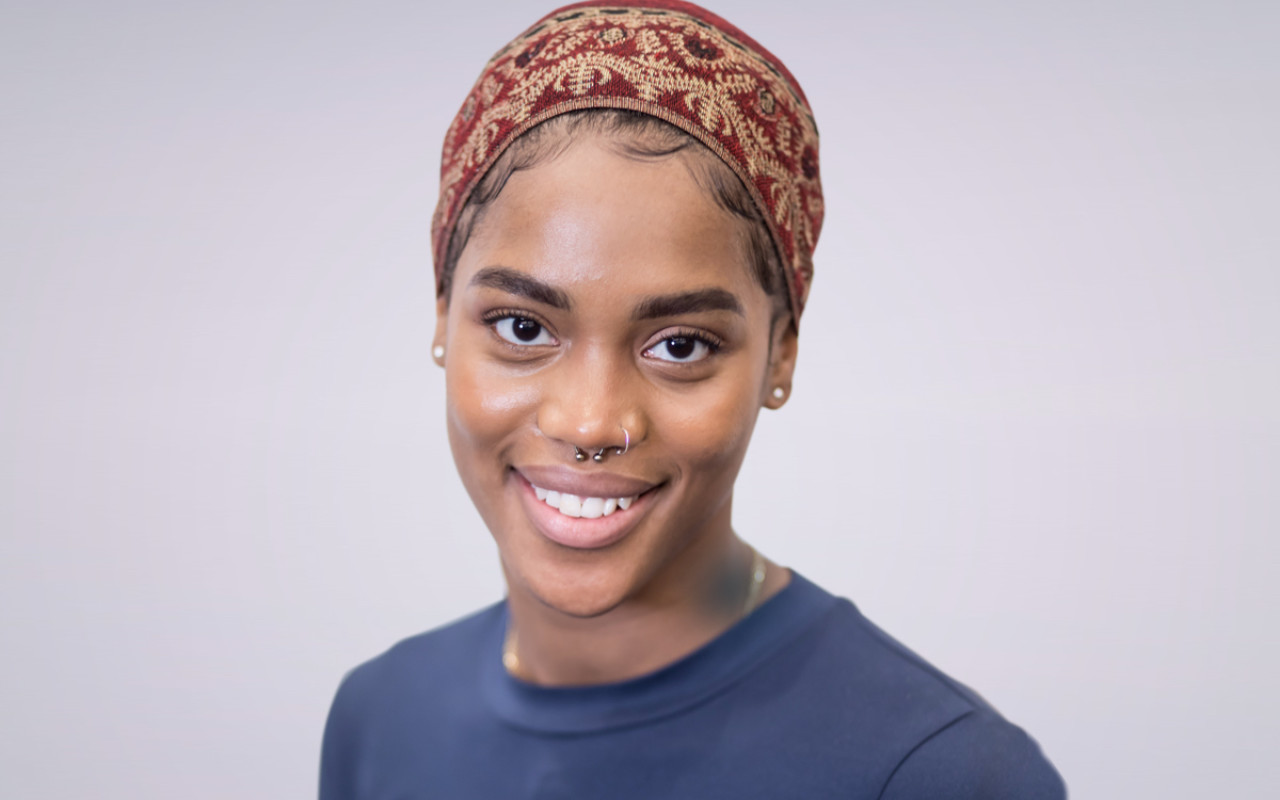 Brandeis Alum Pursues Master's in Public Health, Medical Career
Tamar Harrison, a Brandeis University alumna from Atlanta, is now a second-year master's candidate at the University of Michigan School of Public Health. Tamar's studies cover a wide range of interests, from environmental justice and water pollution to the built environment, climate change resilience and socio-economic equity.
Growing up in Atlanta, Tamar says she noticed early on the complex quality-of-life barriers that exist for low-income communities and people of color, including members of her own family.
Tamar's studies cover a range of interests—from environmental justice and water pollution to climate change resilience and socio-economic equity.
While an undergraduate at Brandeis, Tamar rose to leadership in many organizations, serving as a co-instructor for Brandeis Junior Achievers, as a publicist at the Brandeis Black Student Association, and as treasurer in the Brandeis Women of Color Alliance. In work experience, she was an administrative intern for the Women and Public Policy Program at Harvard Kennedy School, a peer teaching assistant for the Brandeis Sociology department, and a peer advocate at the Brandeis Prevention, Advocacy and Resource Center.
Tamar's notable international experience includes work as a Public Health Service Advocate for YourStory International in Haiti, where she provided health education, counseling and screenings and worked alongside physicians at a free medical clinic. She also conducted research at the University of Khon Kaen in Thailand, studying education as a health-related social determinant.
"I applied for the Gilman because I was interested in building international relationships," Tamar told Posse in 2019. "While in Thailand I was able to conduct a comparative analysis between the health care systems of the United States and Thailand."
Tamar's current research investigates strategies to improve minority health, access to affordable and healthy housing, water quality and management, food sovereignty, and sustainable community development. Her community-based participatory research, including at Boston's Urban Farming Institute and Detroit's Green Door Initiative, ignited her passion to advocate for place-based, culturally appropriate, and environmentally beneficial strategies for underrepresented people and overburdened communities.
Now, as a C.S. Mott Foundation Environmental Fellow with Elevate Energy while at the University of Michigan, Tamar is focused on supporting and evaluating water safety and affordability programming for the greater Chicago community.