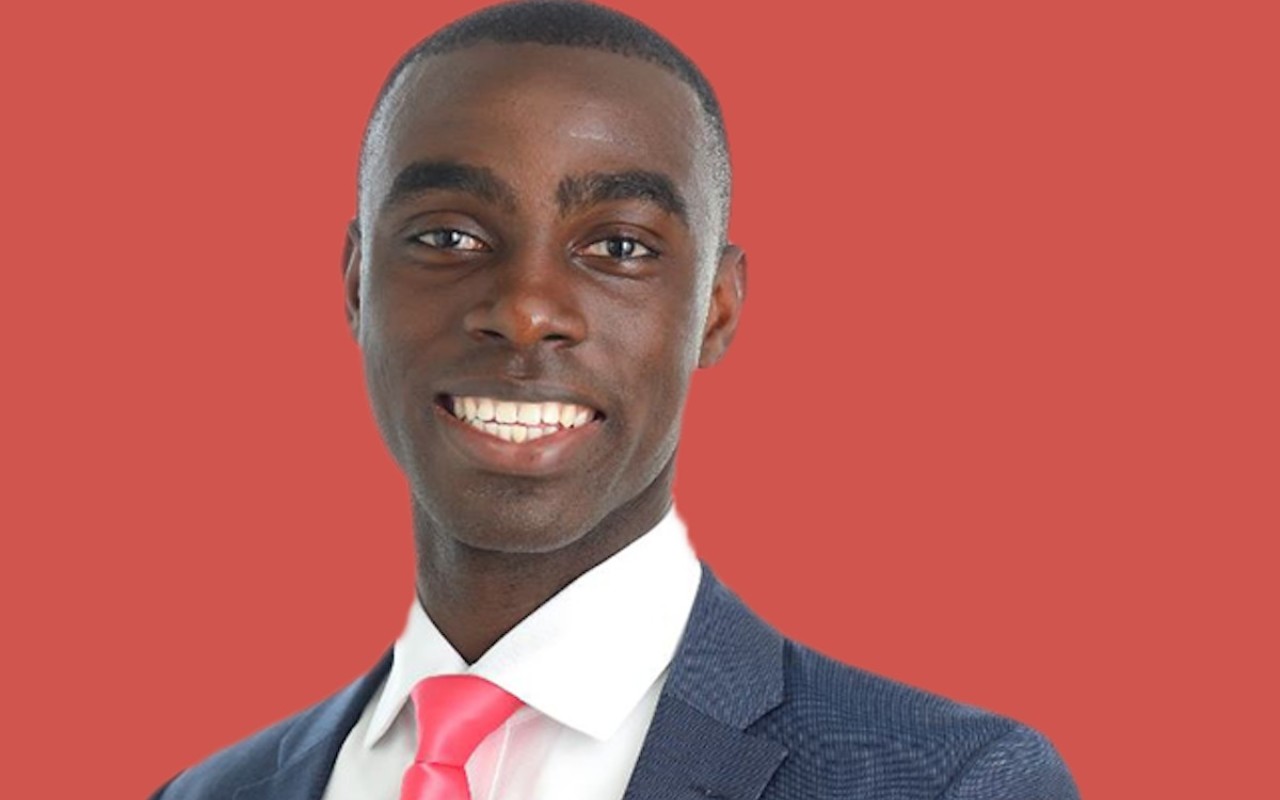 Brandeis Alum Founds Investment Firm Supporting Minority Tech Entrepreneurs
Daniel Acheampong, a Posse alumnus of Brandeis University, is the co-founder of venture capital investment firm Visible Hands. He holds a dual-degree MBA from the Wharton School and Master in Public Administration from Harvard Kennedy School.
Visible Hands aims to narrow the technology industry's venture capital funding gap by creating opportunities for underrepresented founders. Last year, the investment firm launched a 14-week full-time fellowship program to support historically underrepresented tech entrepreneurs with company-building services and investments of up to $200,000. Visible Hands has supported 45 companies so far.
Daniel was born in Ghana and at the age of six immigrated with his family to the United States. They settled in the Flatbush neighborhood of Brooklyn, New York, where Daniel learned about social inequality and the importance of education.
"Going to basketball courts around Brooklyn, I realized that some schools had better facilities," says Daniel. "Seeing that disparity in resources was a lesson: don't get comfortable with one situation before you know what's out there."
"What we're aiming for is the Posse effect."
Daniel was first introduced to Posse by his high school guidance counselor, who memorably insisted he sit in her office to complete the nomination materials the day they were due.
"When I found out I got it, all I could think was that my parents had worked so hard to give me a chance at a better education," Daniel says. As a teenager, he knew his father and mother—a janitor and nurse—would not have been able to pay for his college tuition. "To reduce that financial stress was so important to me. It was a huge relief."
At Brandeis, Daniel focused his studies on economics and politics. As a senior, he was elected student government president—the first African American in Brandeis history to hold the position.
"My whole Posse was really active, joining in to make decisions to improve the life and the quality of experience at Brandeis," Daniel says.
He began his career in finance at Summit Partners and Goldman Sachs before going on to complete dual master's programs at Wharton and Harvard Kennedy. Daniel took classes at MIT while at Harvard Kennedy and now serves as an Entrepreneur in Residence at MITdesignX as he works to build Visible Hands with his partners.
Daniel was recently elected to the Posse National Board of Directors. He credits Posse as critical to his own success and to the success of his fellow alumni.
"To be part of this Posse community is a gift," Daniel says. "When I think about what I'm doing right now with my partners at Visible Hands, for me, what we're aiming for is the Posse effect. With more than 10,000 students selected as Posse Scholars—beyond each individual student, the multiplier effect and impact of that is incredible. Posse is a force in this world."