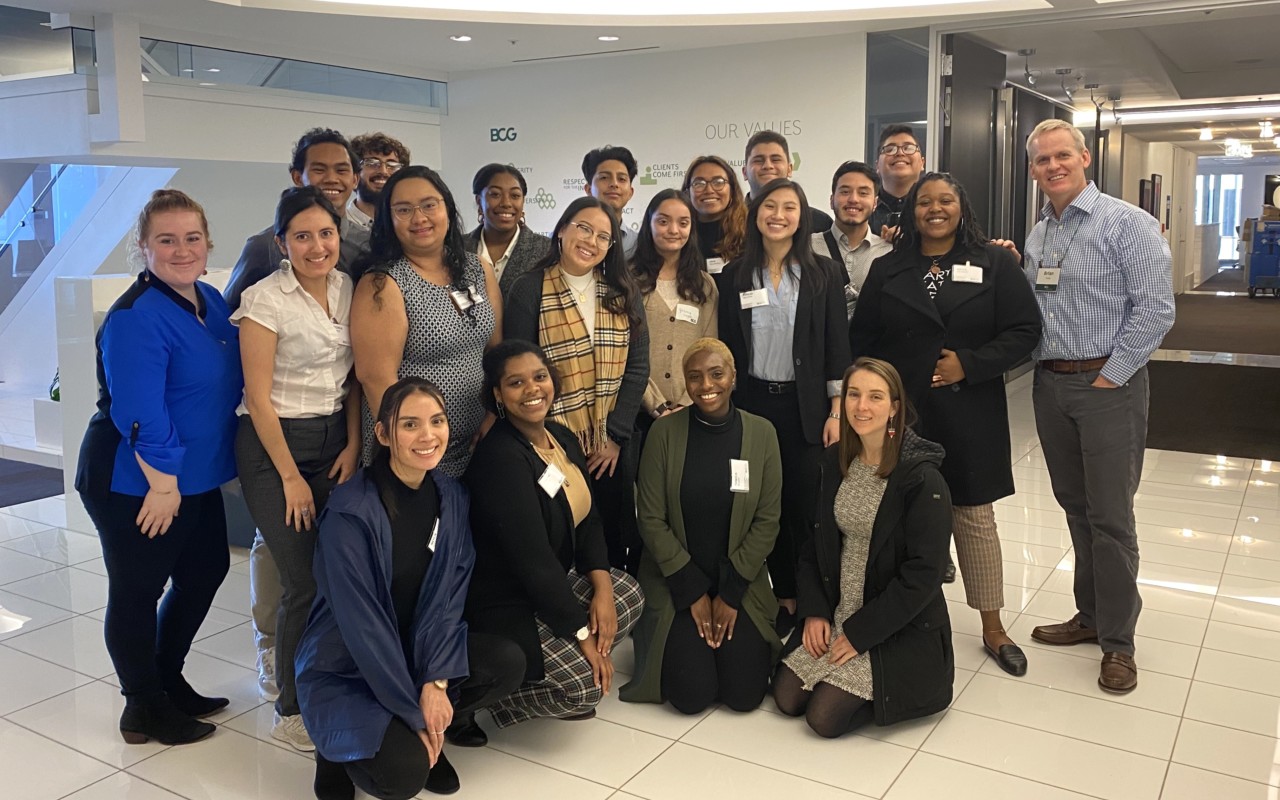 Boston Consulting Group Welcomes Puget Sound Scholars
Posse Bay Area's Scholars from the University of Puget Sound (UPS) were invited for an afternoon of career exploration at Boston Consulting Group (BCG) in San Francisco this winter. Boston Consulting Group is a leading global business consulting firm, with offices in more than 50 countries.
Brian Gross, the chief of staff at BCG San Francisco and a UPS alumnus himself, offered to host the event, which provided Scholars with an introduction to the consulting field.
"I am inspired by Posse's vision and the energy and passion evident in the Scholars who visited us."
Brian and his team presented an overview of roles in the field, describing the various responsibilities of consultants at BCG and highlighting summer internship opportunities. The presentation was followed by a Q&A session, after which the group received a guided tour of the office overlooking San Francisco Bay.
While Brian is not a Posse alumnus, he says Posse's mission resonates with his own commitment to diversifying leadership.
"I am inspired by The Posse Foundation's vision and the energy and passion evident in the Scholars who visited us," he says. "It was a privilege to share how BCG unlocks potential for our clients, communities, and each other—similar to what Posse is working to achieve. Hopefully we left them inspired in return."