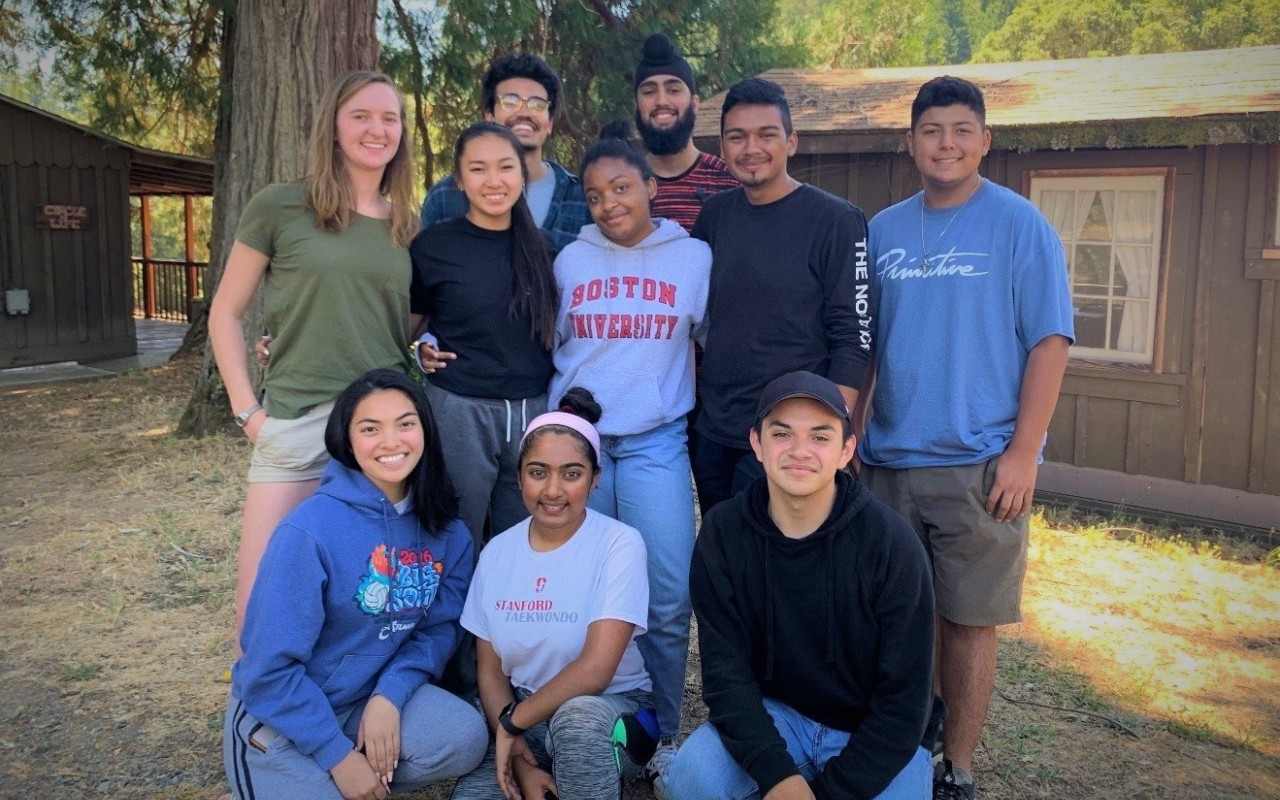 Bay Area Scholars Take Lessons From Summer Retreat to Campus
Last summer, Posse Bay Area's newest class of Scholars ventured into the wilderness far north of the city to participate in the annual Posse Summer Retreat.
The event takes place at the end of Pre-Collegiate Training (PCT) each year and is an opportunity for Posse cohorts to bond in an isolated space, away from their normal environment. This year's schedule at the River's Bend Retreat Center in Philo, California, included activities designed to spark conversations about being a Posse Scholar, getting to know their campus mentor, and deepening Scholar relationships.
"It was a time to reflect on how you see yourself in the Posse and how others perceive you," says new Boston University Scholar Trevor Blanc. He described a memorable moment during a teamwork obstacle course challenge that his Posse couldn't complete, noting that they kept a positive attitude and spirit of collaboration.
Scholars from the Bay Area have brought their skills from PCT with them to campus this fall, matriculating at Boston University, Lehigh University and the University of Puget Sound.