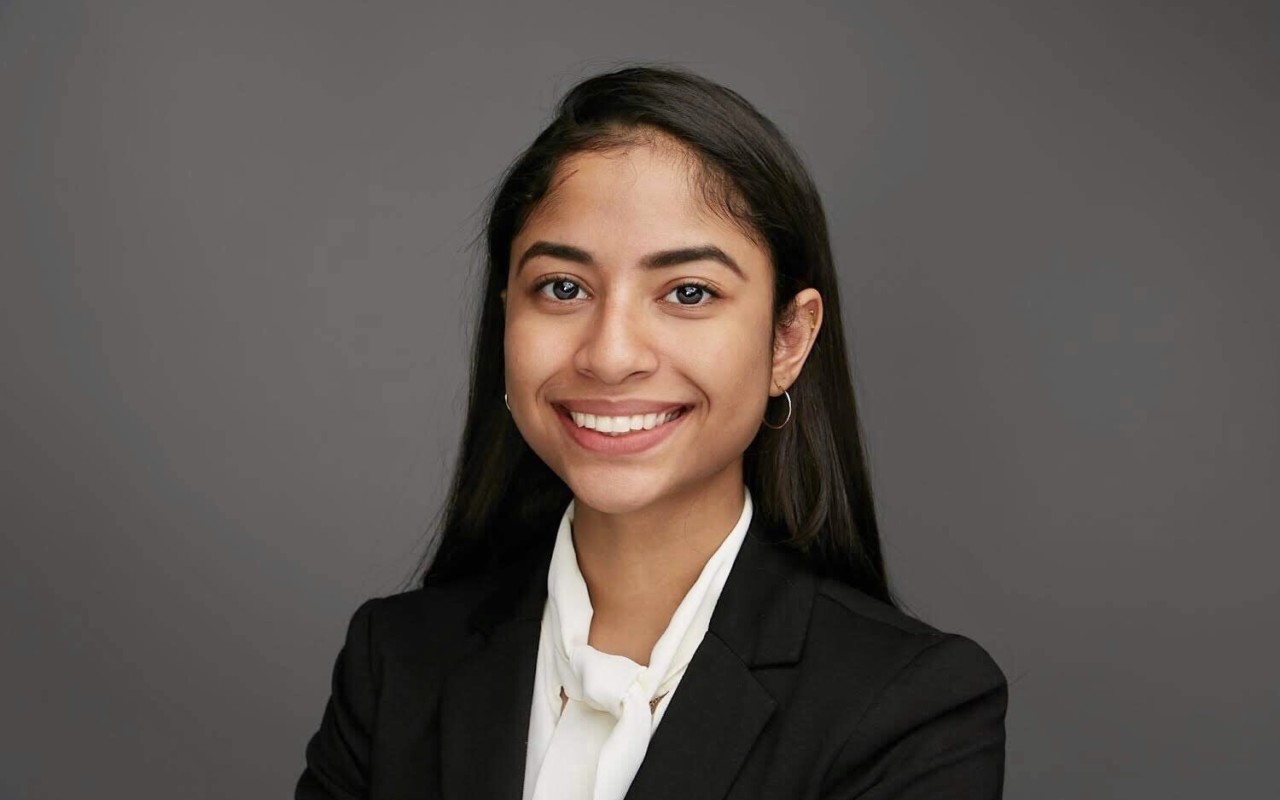 Babson Scholar Returns to BlackRock for Second Internship
Solangy Juarez, a sophomore Scholar at Babson College, returned to the BlackRock Summer Analyst internship program this year for the second summer in a row. Solangy, who is majoring in business administration with a concentration in finance, has developed a genuine passion for finance over the last two summers.
During her internship, Solangy worked closely with the chief investing officer's team in the fixed income division. Through the experience she was able to expand her data analytics skills and broaden her understanding of market trends and investment opportunities.
"I push myself to be motivated and proactively seek out resources."
"To be successful in the financial services industry I believe that one needs to be self-driven, knowledgeable, and passionate," she says. "I push myself to be motivated and proactively seek out resources that will help me keep my knowledge competent and current."
Solangy's work ethic did not go unnoticed in the four weeks she spent at BlackRock. Her manager saw her dedication to finance as an asset to the team and signed her up for the Portfolio Innovation Challenge, a hallmark program designed for rising senior interns. After building a model portfolio of investments, she presented to a group of 50 peers who praised her work and strategies.
Solangy is preparing for her career ahead, cultivating a strong desire to continue learning finance. She has already accepted an opportunity to intern at Goldman Sachs in their securities division next summer, where she hopes to learn more about selling and trading.