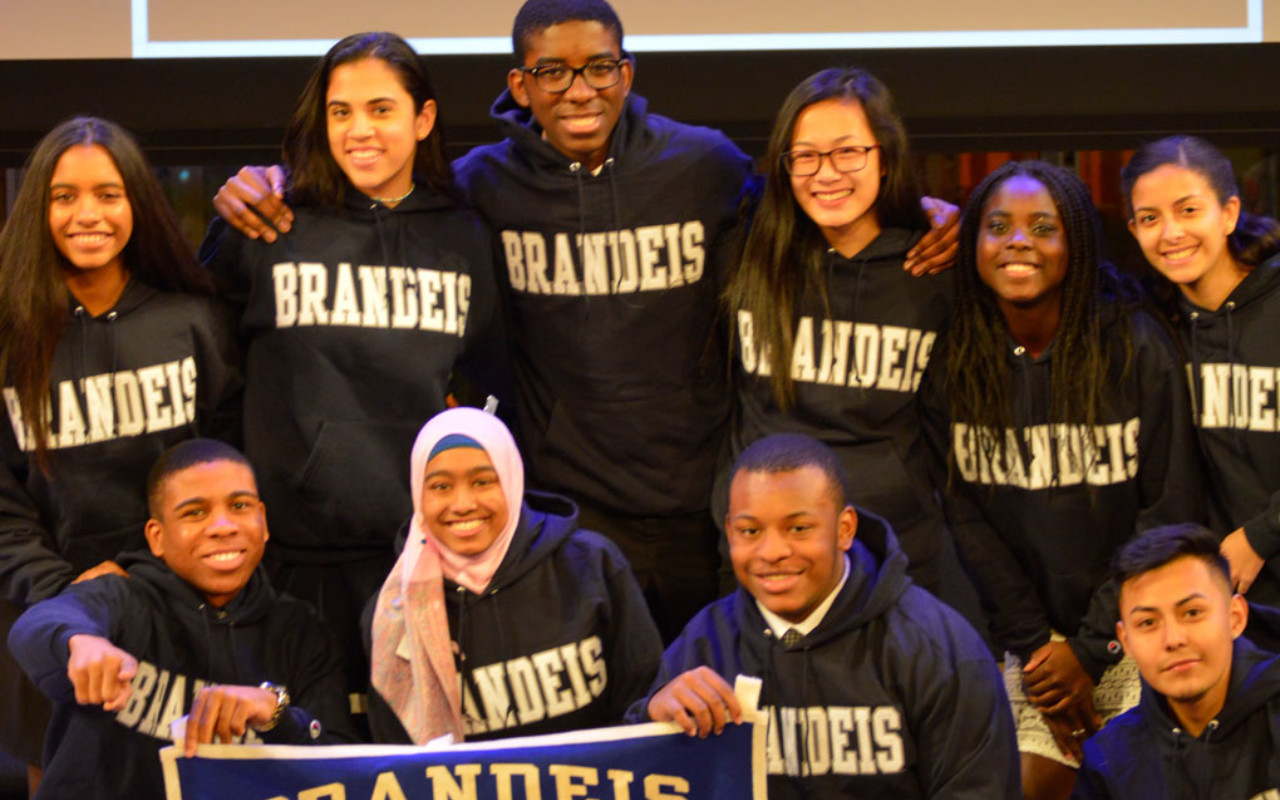 Awards Ceremonies Honor 130 New York City Young Leaders
At Awards Ceremonies held over two nights at the Times Center, Posse New York's 13 partner colleges and universities awarded 130 talented Scholars four-year, full-tuition scholarships worth more than $26 million. The newest class of Scholars, selected from over 3,600 nominated students, will join a community of 550 New York Scholars already on campus.
The Awards Ceremony marks the beginning of a Posse Scholar's journey to college graduation. In front of family, friends, representatives from partner schools, donors, Posse board and staff members, and volunteers, the Class of 2021 was welcomed to the Posse community.
"It was such an honor to celebrate these exceptional Scholars at the Times Center," says Shreya Malena-Sannon, director of Posse New York. "These Scholars truly embody the leadership, academic potential, and commitment to community that we're looking for, and we can't wait to see the impact they make on our campuses."
Over the next eight months, Posse Scholars will participate in the intensive Pre-Collegiate Training Program (PCT) to ensure they arrive on campus ready for classes and student life. This thorough preparation model has contributed to a national 90 percent persistence and graduation rate among Posse Scholars at our college and university partners.
In the fall, new Scholars will matriculate at Babson College, Brandeis University, DePauw University, Dickinson College, Franklin & Marshall College, Lafayette College, Lawrence University, Middlebury College, Smith College, Trinity College, University of Wisconsin-Madison, Vanderbilt University and Wheaton College.