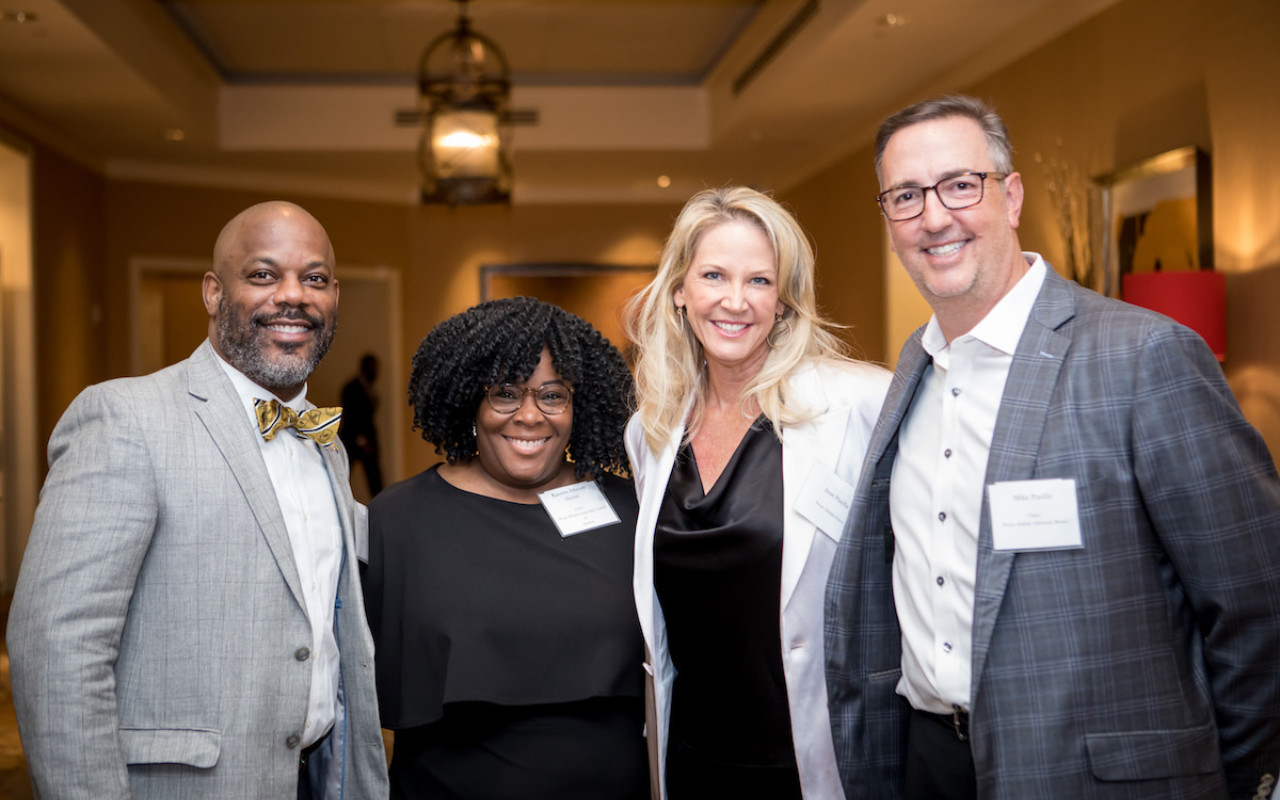 Atlanta Celebrates 10,000 Posse Scholars, Raises $250K to Support Program
This past November, the Posse Atlanta community came together to honor the year's program milestones, celebrating the nationwide selection of the 10,000th Posse Scholar. The fall's "Next 10,000" event raised over $250,000 in support of the Posse Atlanta program and Scholars.
The evening welcomed a community of supporters for a hybrid culinary experience and interactive live cooking demonstration. Streamed live from the Intercontinental Buckhead Atlanta, the program was led by celebrity chef, cookbook author, television host, and Atlanta native G. Garvin.
Celebrating its 15th year, Posse Atlanta has facilitated $133.6M in full-tuition scholarships.
Now celebrating its 15th year, Posse Atlanta has facilitated more than $133.6 million in full-tuition scholarships to more than 750 students. Posse Atlanta currently partners with six top-ranked colleges and universities: Bard College, Boston University, Brandeis University, The College of Wooster, The George Washington University and Texas A&M University.
Beyond the Posse community, the "Next 10,000" event also served to honor Takko Seoul Good Executive Chef Thomas Lee as the evening's award recipient. As part of the night's entertainment, Chef Lee took the stage live to prepare his famed bibimbop, a dish known for being featured on the Food Network television program, "The Best Thing I Ever Ate."
Bard College Posse alumna Alexis Roe joined Chef Lee's demonstration as his sous chef, telling event attendees about her relationship with Posse over the years. After her 2013 Bard graduation, Alexis went on to complete an MBA at Georgia Institute of Technology and is now the senior manager of diversity, equity and inclusion programs for the Atlanta Hawks. As a program graduate herself, she is now dedicated to serving as an advocate for Posse Atlanta Scholars and alumni.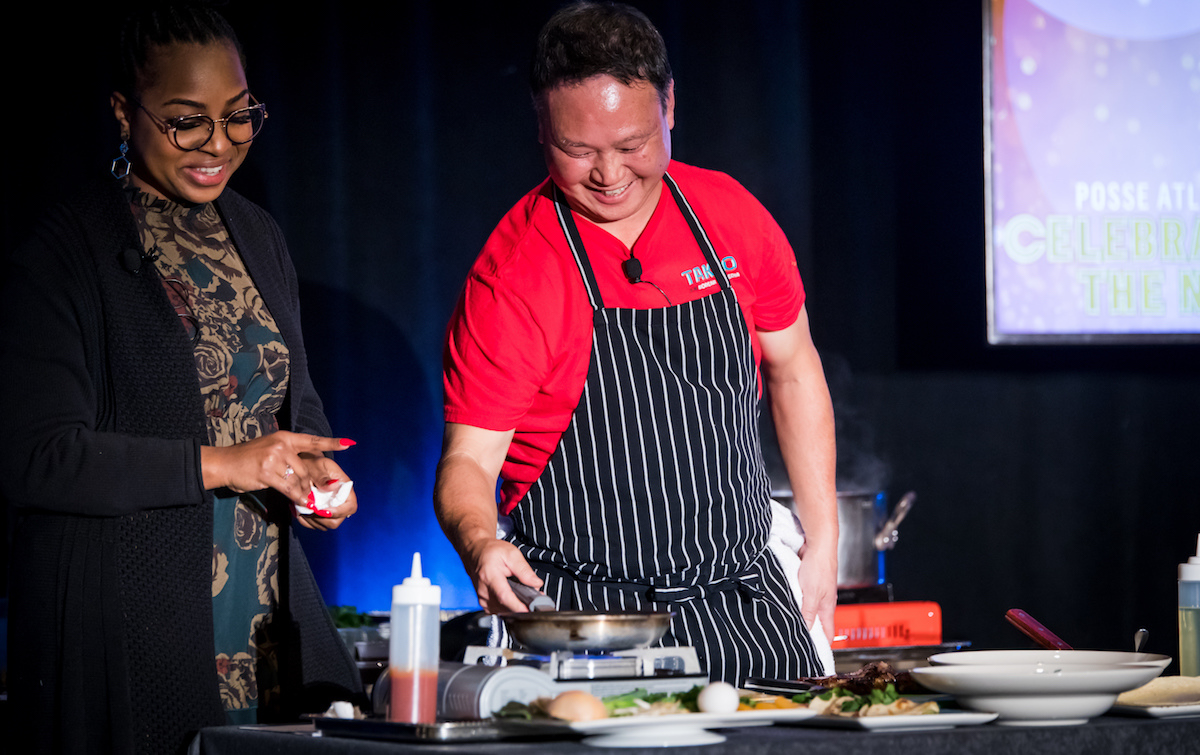 The fall event's supporters included Atlanta corporate and philanthropic leaders, Posse Scholars and alumni, and extended community members. Posse Atlanta sends a special thank you to the generous event sponsors who joined us in celebrating the next 10,000 Scholars:
National Premier Sponsor: Deloitte
Benefactor Sponsors: Google, WarnerMedia