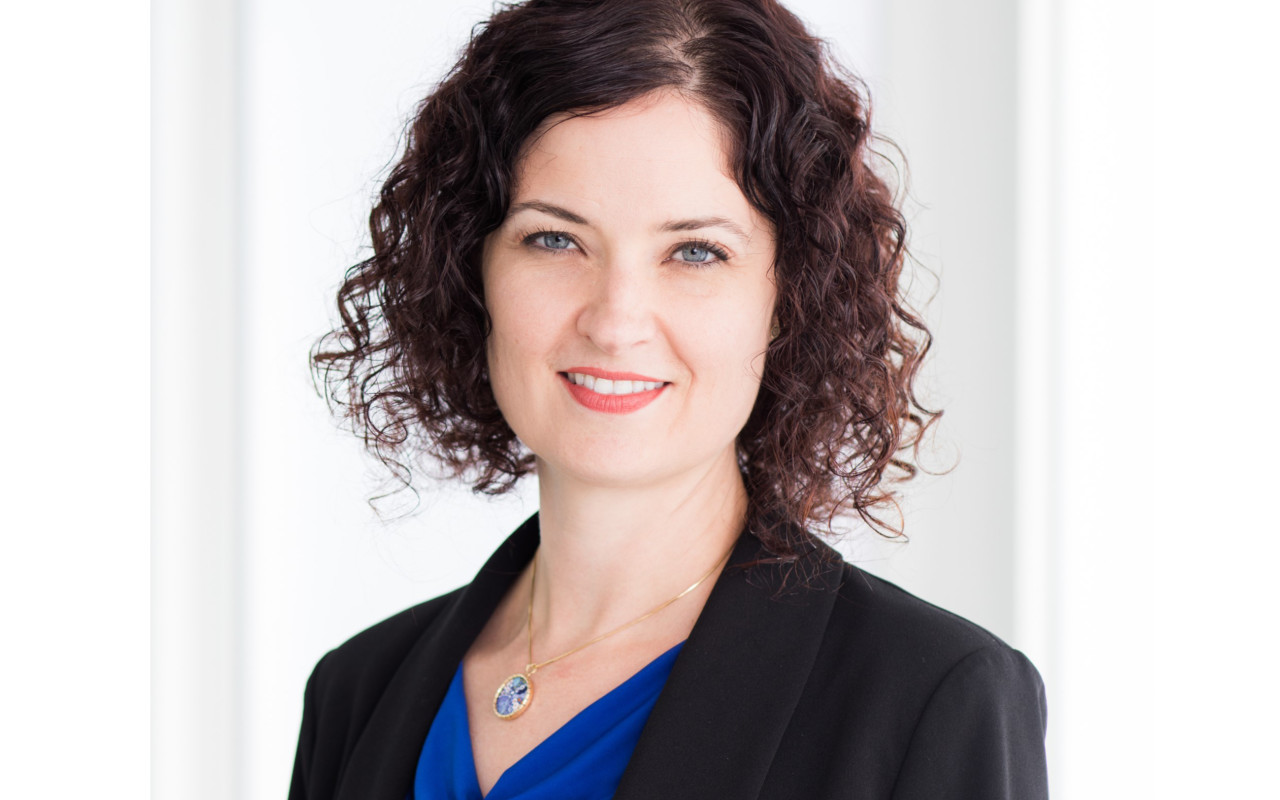 Assistant Dean is New Posse Liaison at Babson College
Babson College Assistant Dean Tracey Reza was appointed as the new Posse liaison last year, taking over from former director of student financial services Melissa Shaak following her retirement. Babson College, renowned for its undergraduate business program, celebrated 15 years as a Posse partner institution in 2018 and welcomed its 16th Posse this fall.
Tracey holds a bachelor of arts in political science and a master of education in student development from the University of Maine. She joined Babson College in 2007 as international student advisor and scholar advisor in the office of international programs. Her prior work experience includes positions in the admissions offices of Emmanuel College and Bentley University.
Tracey was raised in northern Maine in the rural farm community of Fort Fairfield, with parents who, she says, took time to model acceptance and support. She recalls a key moment in middle school when she had the opportunity to get to know an exchange student who was visiting from Spain.
"Posse Scholars do so much for Babson's community, our diversity, and our success."
"It was the first time I was aware of how interested I was in others with different backgrounds and values, from different cultures," Tracey says.
With a career that began in international education, including time spent teaching abroad in Korea, Tracey now serves as a bridge between faculty and administration to deliver a transformative academic experience for undergraduate students. She says her passion for work in support of diverse student communities is now realized in her role as Posse liaison. Tracey attended her first PossePlus Retreat nearly 10 years ago, and still looks back on it as "a profound experience."
"Posse Scholars do so much for Babson's community, our diversity, and our success," says Tracey. "Their leadership is critical to the success of what we are trying to accomplish as a diverse, equitable and inclusive campus."
Babson first became a Posse partner in 2003, recruiting cohorts of students from New York each year. Since joining the program, the College has welcomed more than 160 Posse Scholars to campus.
"Babson has been a highly valued Posse partner for more than 15 years," says Posse President and Founder Deborah Bial. "We join the incredible team of Babson faculty and administrators in celebrating all the Babson Posse Scholars on this milestone anniversary and thank President Stephen Spinelli for continuing to invest and provide leadership in this wonderful partnership."