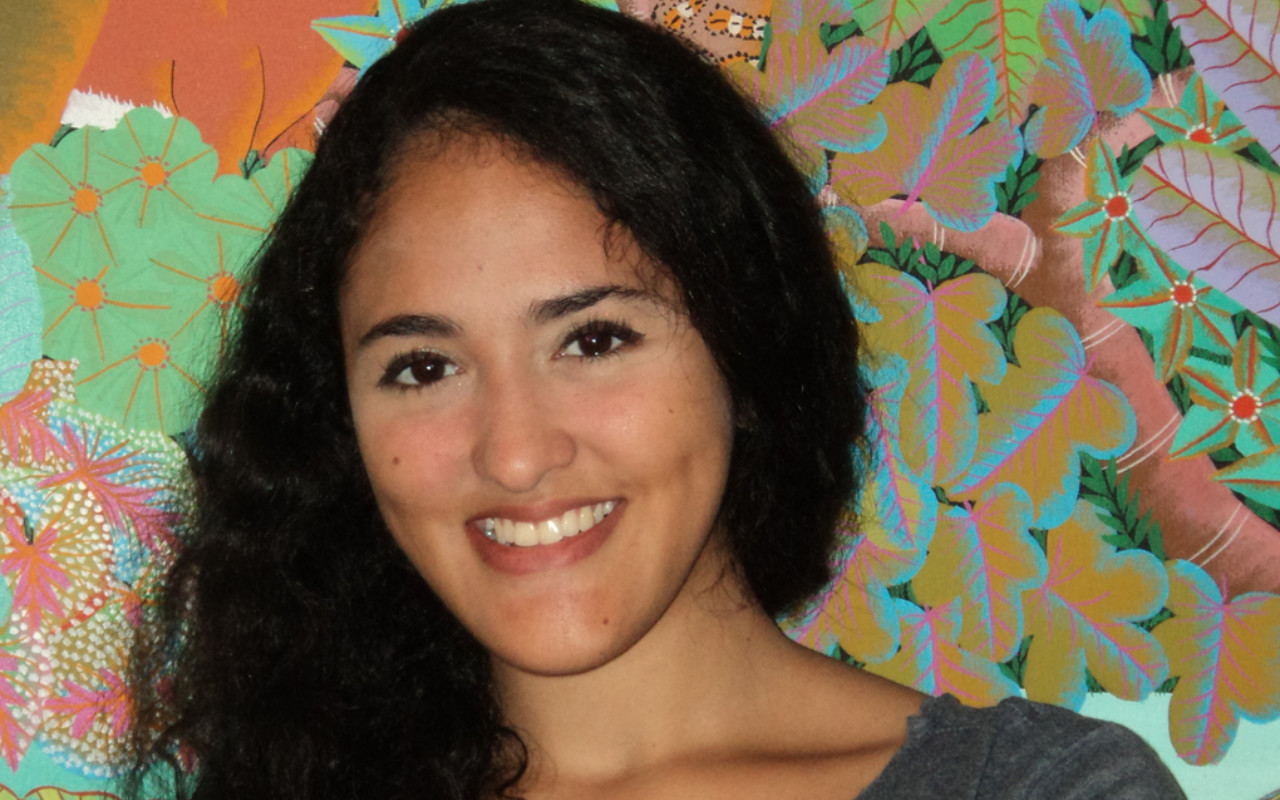 Aspiring Anthropologist Studies Culture at Penn, Abroad
When she received a Posse Scholarship to the University of Pennsylvania, Melanie White—born and raised in Miami, Florida—had rarely traveled far from home. Since arriving at Penn two years ago, however, she has journeyed beyond Miami and Philadelphia to Costa Rica and Nicaragua, with South Africa and England soon to follow.
"Going away to college made me realize that traveling could be a part of my life," says Melanie. "Last summer I was an English teacher in Costa Rica with WorldTeach and that opened my eyes to anthropology."
Melanie declared her major in cultural anthropology and joined Penn's Race Dialogue Project as the group's associate director. The group facilitates special events and monthly discussions to encourage conversations on campus about culture, race and identity.
"We had an open mic night for Penn students to read poetry, sing, act, or do stand-up that was related to identity," says Melanie. "We collaborated with the United Minorities Council and had a great turn out—about 100 people."
Ready to take her study of culture abroad, Melanie received a grant from Penn to begin an independent research project that she will develop for her senior thesis. She traveled to Nicaragua's Corn Island this summer to begin work on a documentary about the coastal community's response to the Sandinista Revolution.
"The revolution in 1979 had a lot of support from the mainland, but the coast and the islands have a different history and resisted," says Melanie. "I interviewed people from the coast who joined the revolution to learn why they did and how they got support from other islanders."
In addition, Melanie was selected for the competitive Penn Undergraduate Research Mentoring Program. In July, she will be a research assistant for a project about post-colonial violence in South Africa that is part of ongoing research led by Penn professors Deborah A. Thomas and John L. Jackson, Jr.
After a summer immersed in travel and research, Melanie will settle in London, England, to begin a year studying at the London School of Economics (LSE), a top-rated institution for the study of anthropology.
"My dream job is to be an ethnographer and anthropologist who does advocacy work through documentary films," says Melanie.