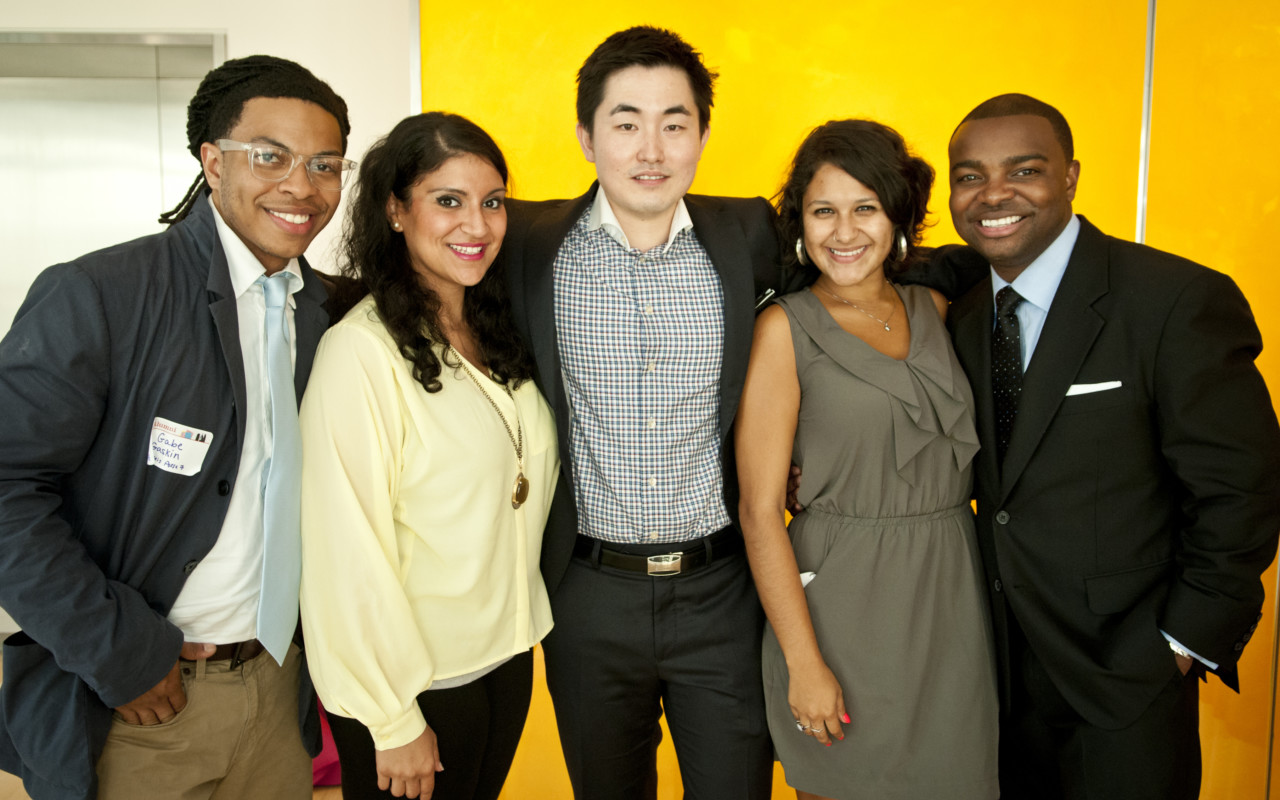 Annual Leadership Conference Draws Alumni from 7 Cities
Over 100 alumni representing seven Posse chapters from across the country attended the fourth annual National Posse Alumni Leadership Conference in New York City this past August. The day-long event, sponsored and hosted by The New York Times Company and Goodwin Proctor, offered workshops and discussion sessions designed to help alumni strengthen career pathways and make connections within the Posse alumni network.
Gaston Caperton, the former president of the College Board and a member of Posse's national board of advisors, set the tone for the conference with his opening remarks about the connection between education equity and success.
Panelists with extensive experience in education, the arts, entrepreneurship and online branding engaged alumni in sessions throughout the day. National board members Anson Beard Jr. and Steve Lefkowitz and New York advisory board member Nancy G. Mistretta provided exceptional insight into executive-level leadership during their respective discussion and coaching sessions. In addition, alumni learned more about prestigious and competitive fellowship and graduate study opportunities from representatives of Posse's graduate school partner institutions.
Former Willis Group Holdings CEO Joe Plumeri gave a rousing afternoon keynote speech urging alumni to approach their careers with vision, passion and integrity.
The conference concluded with the presentation of 2012 Ainslie Alumni Achievement Award to Captain Carmen Green Jr., a Trinity Posse 1 alumnus, in recognition of his remarkable character, strong leadership skills and exceptional work with the U.S. Marine Corps to help protect people at home and around the globe.