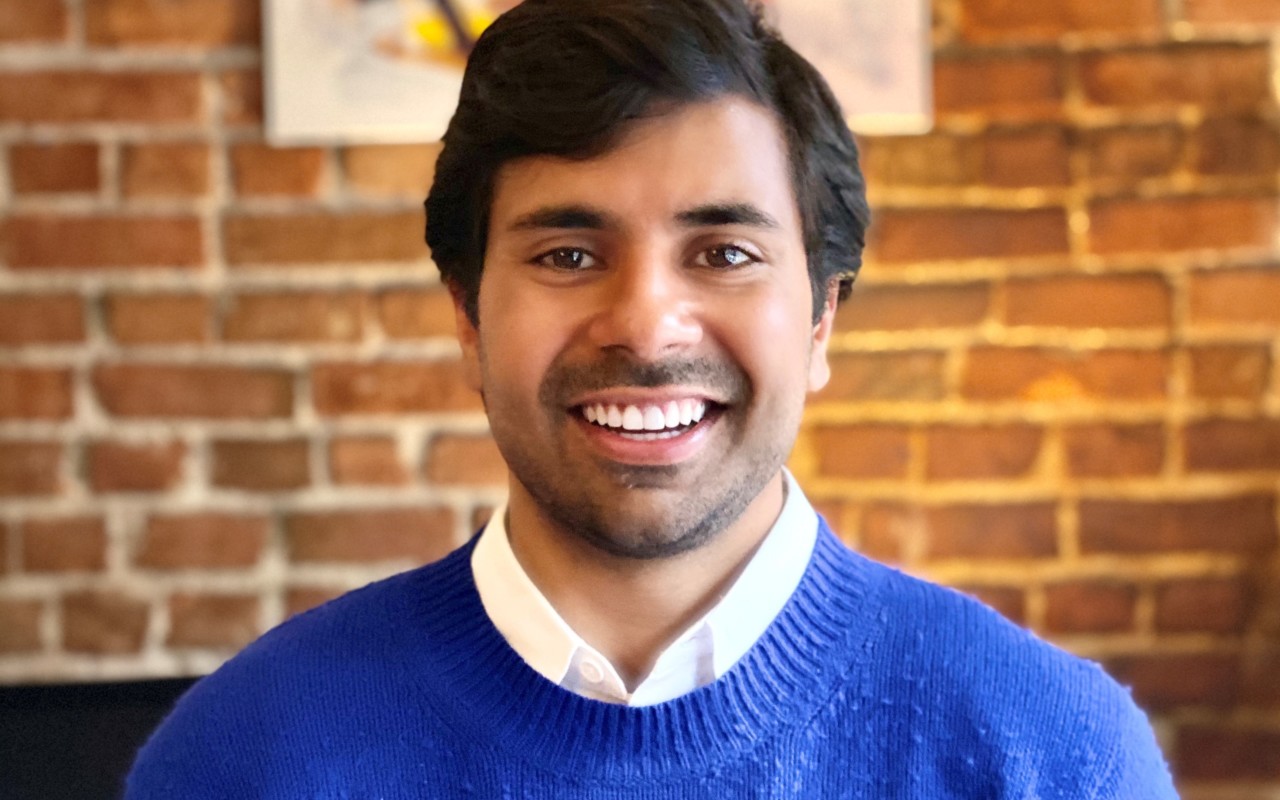 Alumnus Designs, Installs First Green Roof at United Nations
Sulman Usman, a Posse alumnus of Vanderbilt University, is the co-founder of Adaptive Green, a leading startup in sustainable roof technology. The company recently conceived of and built the new green roof at the United Nations headquarters in New York City. The structure boasts 11,000 square feet of solar panels and thousands more of plants capable of cooling the ambient air by up to 6 degrees.
Sulman grew up in the East Fremont section of the Bronx, the fifth of six children.
"My parents were immigrants from Pakistan," he says. "They ran a small business, and now I run a small business," he says. "Theirs was furniture and discount items and mine is environmental solutions for buildings—but kind of the same in more ways than not."
"Coming in with a can-do attitude from my Posse training definitely helped."
Sulman was first introduced to Posse through his older sister, Alham, who was a Posse Scholar when he was in high school, also at Vanderbilt. In fact, his first time on the Vanderbilt campus was for a summer camp where she was a resident advisor. He would later select the university as his first-choice school when applying for the Posse Scholarship.
As a student at Vanderbilt, Sulman focused his studies on engineering science.
"I remember I was the only freshman in my first engineering management course, and I was the team lead for our first project," he says. "Coming in with a can-do attitude from my Posse training definitely helped."
At the time Nissan had just opened an office in Nashville, and Vanderbilt's partnership with the company gave him an opportunity to work on the Nissan Leaf, the first electric car in the United States. In college, he also interned with two Posse Career Program partners—Nielsen and JPMorgan, the latter of which gave him his first job after college.
After JPMorgan, Sulman decided to explore the entrepreneurial side of business and joined LMN Ventures, an early stage venture capital fund. It was there that he got a chance to step in as CEO for a startup at age 22, before pursuing a career in green building.
Sulman pitched the green roof idea to the U.N. and subsequently won the competitive bid for the project. His innovative company has seen its portfolio grow by nearly half a million square feet of garden and solar roofs in under 4 years, and currently boasts revenues just under $5 million.
Sulman credits Posse for supporting his success.
"It's endless, the amount of Posse connections—some through my old classmates, but on and beyond into everyday life," Sulman says. "I'm infinitely grateful to Posse; it has been amazing to me both in college and in the years since. It's an organization I wholeheartedly support."