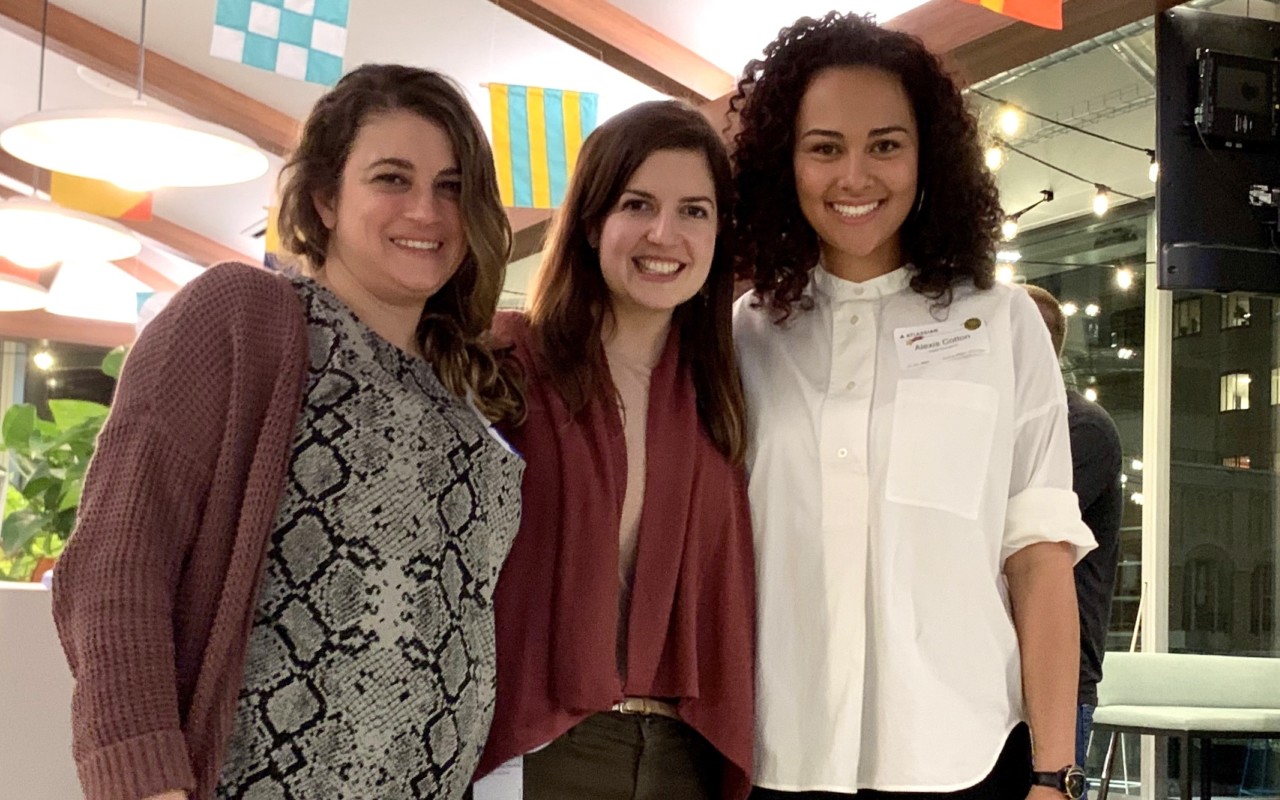 Alumni Network Across Tech Industry at Atlassian Event
In January nearly 20 Posse alumni from across the Bay Area gathered for a private networking event hosted by Atlassian, a global software company in San Francisco. Organized by PNAAC representative Alexis Cotton and Atlassian Strategy and Programs Manager Megan Schumann, the event gave alumni a rare opportunity to learn about tech industry roles from top professionals in the field.
Attendees were invited to customize their experience based on specific interests, including the opportunity to modify personal name tags to mark their career curiosities.
"We're all looking to work towards something greater than ourselves."
One participant was Andru Anderson, a 2019 Posse graduate from Wheaton College who now works at Google as a project manager for diversity, equity and inclusion.
"I'm astonished by Posse's ability to bring opportunities to outstanding individuals from all walks of life," says Andru of this alumni event and the Posse Career Program on the whole. "We're all looking to work towards something greater than ourselves, for generations to come. This event is yet another example of Posse opening up a space for us to do that as alumni, post-graduation."
The evening was an occasion for Posse graduates to learn more about Atlassian and also for professionals from Atlassian to learn more about Posse. Participants were enthusiastic about the many meaningful conversations that took place and left with a renewed commitment to building bridges across education, nonprofit and technology industries.