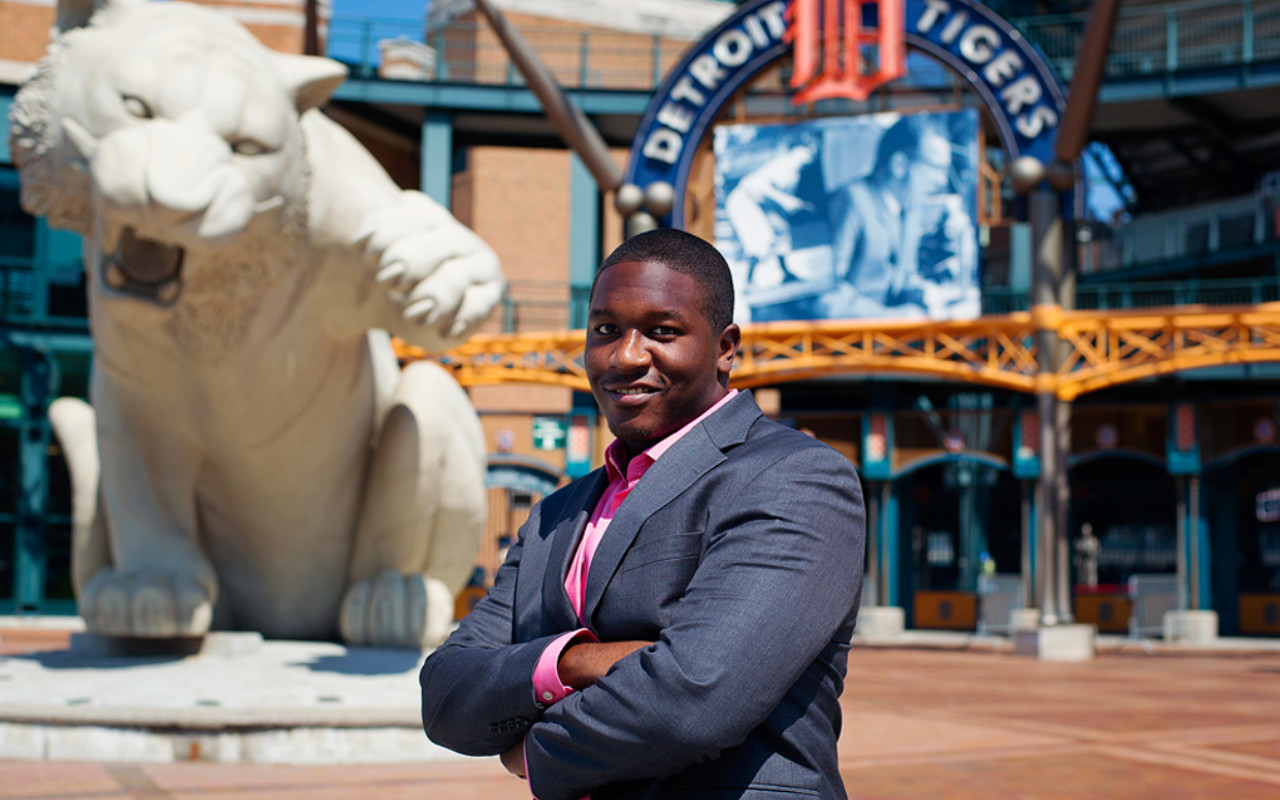 Alum Wins Fellowship, Founds Detroit Youth Program
When Brentt Baltimore graduated from Claremont McKenna College in 2010, he had a coveted analyst position at Credit Suisse in Los Angeles, California. But, after two years of long hours, he wondered what else he might accomplish with his degree in finance and economics.
"I asked myself whether I wanted finance to lead what I do or if I wanted it to supplement what I do," says Brentt. "I decided I wanted to go in a more entrepreneurial and innovative direction."
Once he learned about Venture for America (VFA), a new two-year fellowship that recruits college graduates to work for start-up companies in cities in need of revitalization, Brentt was ready to take the leap—and the risk—to become part of the first class of fellows. He moved to Detroit, Michigan, to work for Detroit Venture Partners, a venture capital firm that invests in seed and early-stage technology companies.
During the several weeks of VFA boot camp with classes that included entrepreneurship, product design, public speaking and project management, Brentt and three other VFA fellows founded Start Up Effect, an after-school program for eighth graders that teaches the principles of entrepreneurship. Andrew Yang, VFA's founder, brought it to the attention of VFA advisory board member and LinkedIn CEO Jeff Weiner who then invested $10,000 for the program's pilot year.
"The biggest thing we teach is how to have the mindset of an entrepreneur, to have the oomph and the courage to make something happen," says Brentt. "We're trying to get them to channel that confidence into whatever they are passionate about."
Brentt and his co-founders are focused now on making Start Up Effect financially sustainable, expanding to other cities, providing grants to students for additional skill development opportunities, and creating a professional network of entrepreneurship experts for their students.